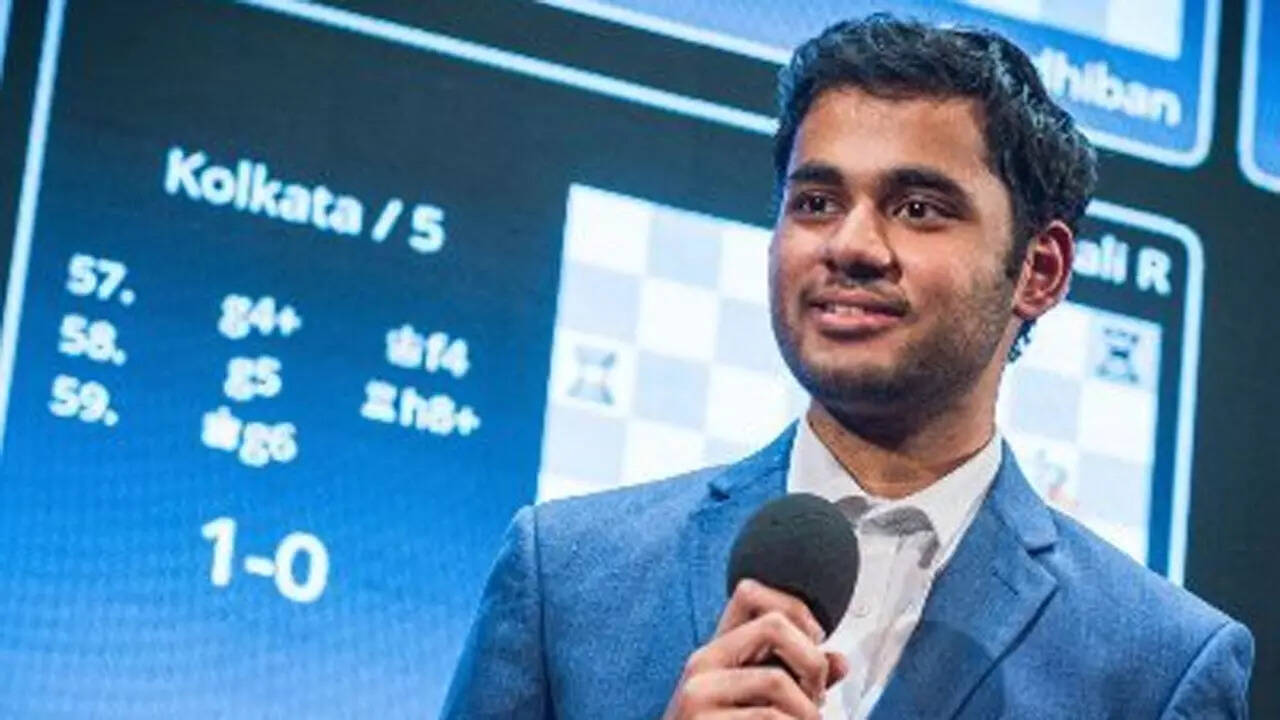 CHENNAI: Arjun Erigaisi didn't put a foot wrong during his triumphant run at the Tata Steel Chess Challengers which concluded at the Wijk Aan Zee on Sunday. The 18-year-old from Warangal made everyone take notice when he bagged the Tata Steel Rapid in Kolkata in November last year. With a more fancied line-up comprising the likes of Levon Aronian, Sam Shankland, Parham Maghsoodloo among others it was Arjun who held his nerve to reign supreme. More importantly, Arjun was able to draw Aronian in the final round to bag the pole position.
Fast forward to the Tata Steel Challengers, Arjun didn't have the best of positions in the opening game but still managed to split points against Lucas Van Foreest. "The opening game was crucial for me as I wasn't in a very good position but was able to wriggle myself out of it. From thereon, it was important for me to hold ground and I was able to do that," Arjun said.
Five-time World champion Viswanathan Anand lauded Arjun for his effortlessness during the course of the competition. "I am delighted with Arjun's performance at Wijk. First of all, it earned him qualification to next year's main A group. He was just so comfortable in the tournament and made it look so easy. He first took all his necessary wins and at the end he just played solidly," Anand told TOI.
While India has a healthy bunch of young Grandmasters, Anand believes Arjun's mental stability is what sets him apart. "I have had a chance to interact with him for many months and I think he is definitely one of our biggest hopes. On top of chess potential which a few others show, Arjun is also showing great mental stability," Anand pointed out.
Anand optimistic about India's chances at Asian Games: Anand, who will be donning the mentor role, is hopeful of India doing well at the Asian Games later this year. Chess is making a return at the Asian Games after a gap of 12 years. "We have a good competitive team and I keep repeating that. We can field good players on every board and that helps," he said. Apart from China, Anand felt India could face tough competition from Uzbekistan. "On top of China who are usually our main rivals and who can field an in depth team, we also have new countries with a lot of great players like some of the central Asian nations especially Uzbekistan. The remaining teams are strong but we are stronger on paper at least," said Anand.