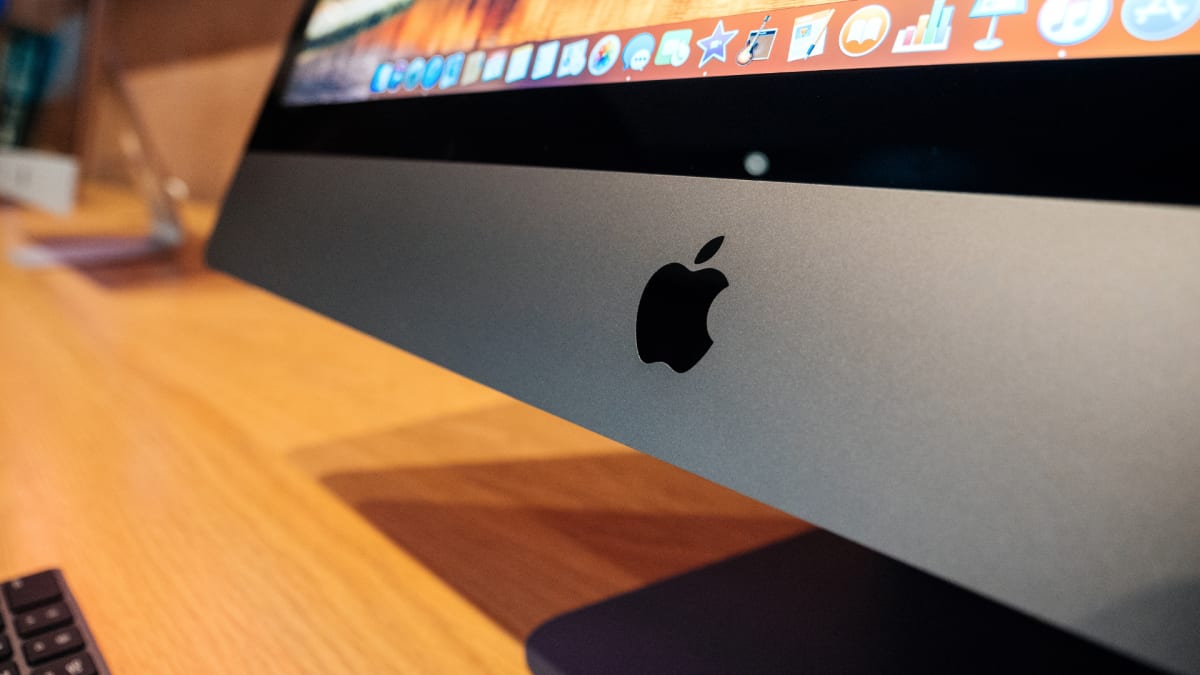 All eyes will be on Apple (AAPL) tonight when it reports earnings.
Tech has continued to trade quite well, with the Nasdaq having a robust January.
The Fed helped add to the gains on Wednesday, while Meta (META) is adding to them today as the social-media giant's shares rise almost 25% after the earnings report.
That's got investors optimistic, as earnings from Alphabet (GOOGL) (GOOG), Amazon (AMZN) and Apple are all due out after Thursday's close.
With a market cap of nearly $2.4 trillion and standing as a favorite among retail and institutional investors alike, Apple will draw considerable attention.
Given its size (and impact on sentiment), Apple has the potential to be a market-mover with its results. That's particularly true if Alphabet and Amazon move in sync with one another.
Trading Apple Stock Ahead of Earnings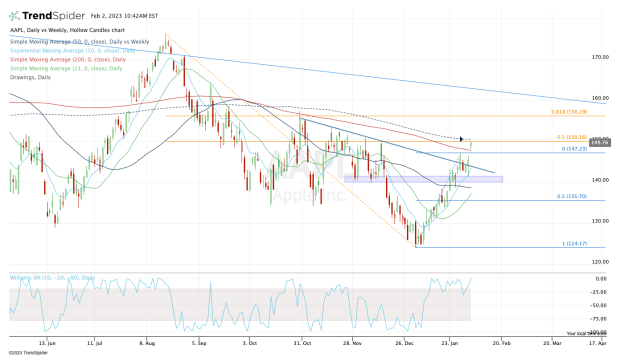 Apple stock on Wednesday pulled back modestly and tagged the 10-day moving average and a prior resistance zone near $142.
It responded with a powerful rally, with even more follow-through. But that may sap some of the stock's post-earnings momentum, given that Apple has already rallied 6.5% off yesterday's low.
From here, it's sitting just below the 50% retracement and the 50-week moving average.
If Apple stock can take out these measures, it opens the door to the 61.8% retracement near $156, then eventually downtrend resistance above $160.
On the downside, it would be incredibly bullish for a pullback to hold the $147 level. Below that and Apple stock is still okay if it finds support at the rising 10-day moving average.
We run into issues if the stock breaks below $140. That opens the door to the 21-day and 50-day moving averages, and below that, this chart will turn decisively bullish.
Here's the bottom line: Apple stock is a market leader, both from a market cap and sentiment perspective. It's not quite as direct as, "as goes Apple, so goes the market," but it's close.
The bulls want the stock to clear $150 on the upside and hold $147 on the downside. Beyond those marks, simply go level to level as laid out above.