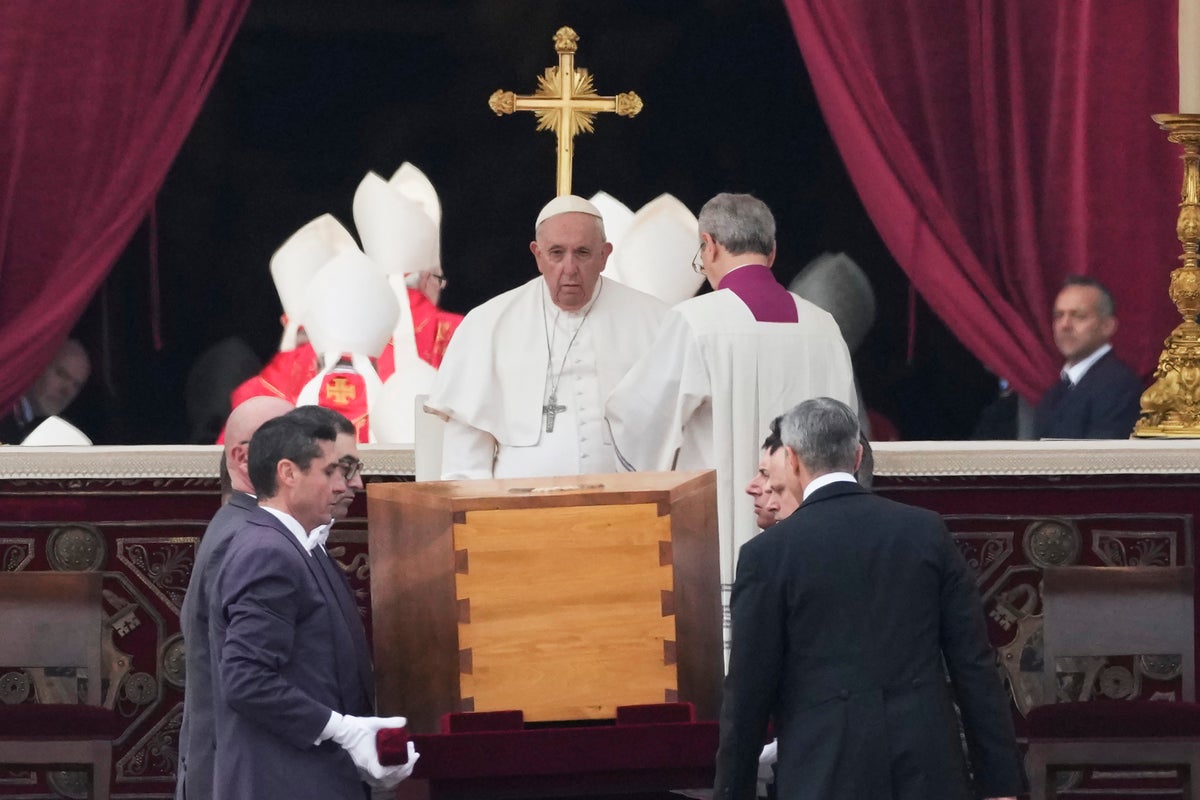 One pope laid to rest another Thursday in an extraordinary ceremony at the Vatican as the Catholic faithful bade farewell to Benedict XVI, who resigned the papacy a decade ago.
Mourners crowded into St. Peter's Square starting in the early morning, when fog obscured the basilica's dome. Clergy and lay people alike created a mosaic with their garments — from the red skullcaps of the cardinals and the white robes of priests to the simple gray tunics of monks and the puffy dark jackets of the ordinary faithful. They cheered as pallbearers, in morning suits and white gloves, carried Benedict's simple casket out of the basilica and placed it on an ornate carpet in front of the altar in the vast square.
Pope Francis then presided over the requiem Mass, unusual because it saw a reigning pontiff eulogize a retired one. Francis paused at the end to touch the coffin, the final public moment together for two men who have lived side-by-side in the Vatican since Benedict announced he would be the first pope in 600 years to step down.