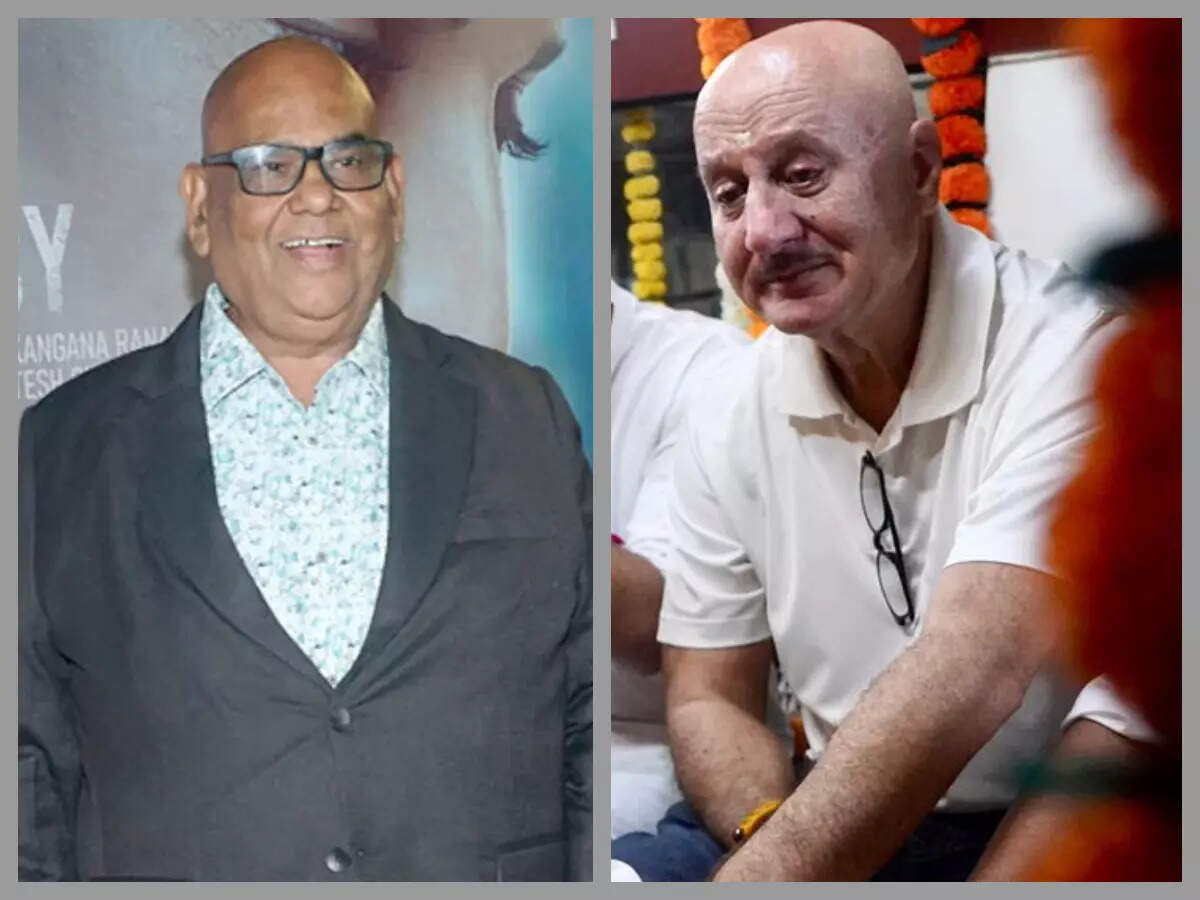 Satish Kaushik's untimely demise has left the film industry and his family in deep shock. His good friend and screenwriter Rumi Jaffery reveals that the biggest impact of his absence has been felt by his wife Shashi and daughter Vanshika. He says, "Both Shashi and Vanshika are still in shock. I was also talking to Anupam (Kher) that for the next 15 days people will visit them, but the realisation of Satish's absence will hit them after people stop coming home."
Satish Kaushik's daughter Vanshika is just 11 years old. Jaffery adds, "She's got her entire life in front of her. Satish's friends must coordinate and make sure one of us visits his family practically every day. None of us can take his place but we should always be there for them."
There's also concern about Satish Kaushik's pending film projects. Jaffery gives an update and says, "All his projects as a producer and director are complete but he was also acting in a lot of series and films. He was planning to direct his next film, too. Kaagaz 2, the sequel to his last direction is complete though. We were also planning to make a film together and we were working on the subject."
Apart from Kaushik's family, the person most affected is his best friend Anupam Kher. Kher was spotted in tears yesterday when Kaushik's mortal remains were being taken to the cremation grounds. Jaffery says, "Anupam and Satish were like husband wife. Anupam told me last night he keeps forgetting that Satish is gone. He is so used to calling Satish when he gets upset that he picked up the phone to call him yesterday night. Anupam said, 'I have picked up the mobile twice to call Satish.' On Anupam's phone, his speed dial numbers are for Kirron, his doctor and Satish."
Jaffery says Kaushik's friends Boney Kapoor, Javed Akhtar and others are like his elder brothers. He says, "We will monitor everything so that no injustice is done to his family. Shashi is alone and Vanshika is very young so we will check what Satish wanted and ensure his property and other assets are properly taken care of. He has his own production house, which his nephews are handling. We have to check his papers and our aim is to make sure Shashi and Vanshika life is secure."
He further adds, "Boney and Anupam are very concerned and will make sure no injustice happens to them. Anupam is like Satish's real brother."
Satish Kaushik was loved by one and all. Jaffery reveals that Priyanka Chopra-Jonas' mother Madhu Chopra is particularly fond of Kaushik's family. He reveals, "Satish had so much good will. Last night I was talking to Madhu Chopraji. She came from Goa and she arranged for lunch for everyone visiting Satish's residence. She came quietly, met Shashi and went back. Today she did the same. She was also telling me that seeing a happy go lucky person like Satish go away is shocking. But she promised me that she will also take care of Shashi and keep visiting her."