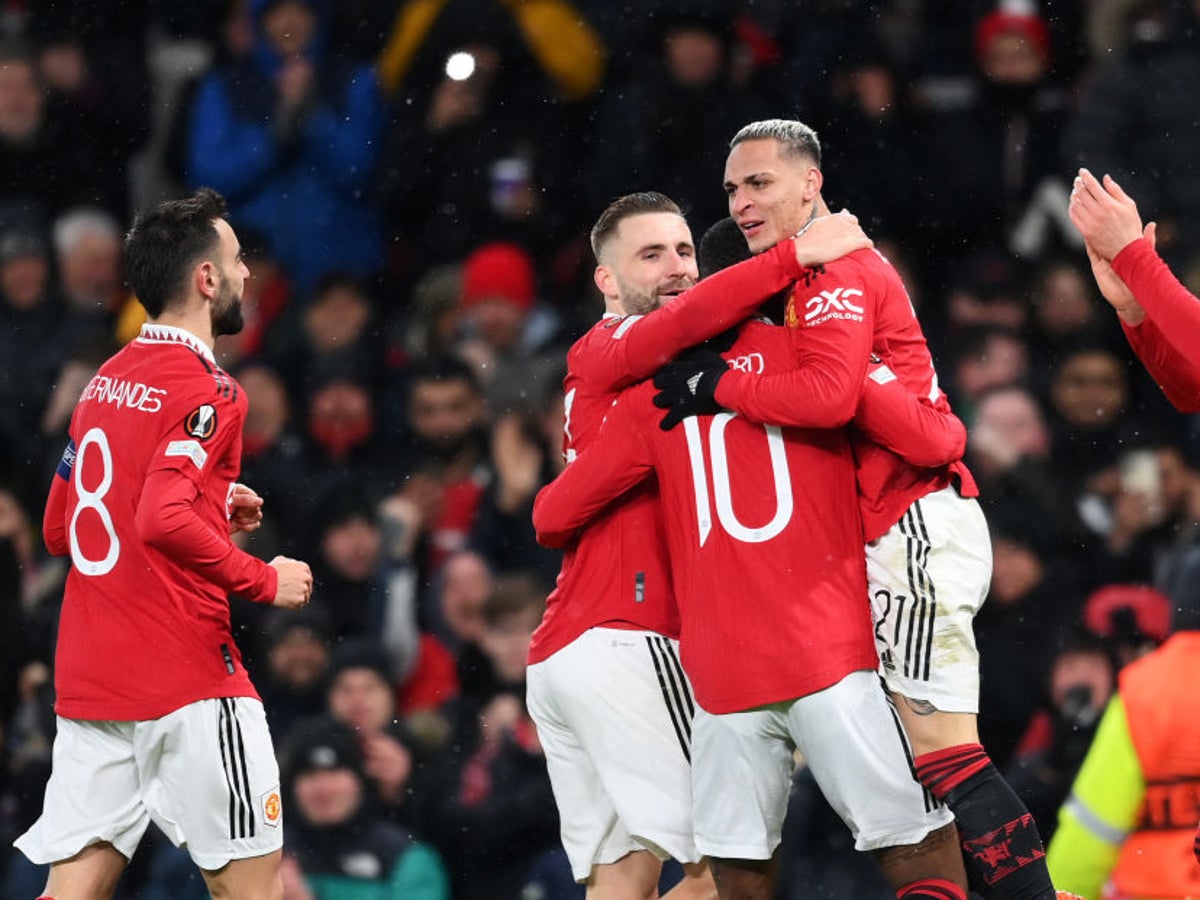 Antony has said Manchester United's 7-0 thrashing by Liverpool gave him sleepless nights.
United suffered their heaviest defeat for 91 years at Anfield on Sunday but produced a response against Real Betis on Thursday, with Antony getting their second goal in a 4-1 win.
The Brazilian winger revealed the hammering on Merseyside took its toll on him, saying: "We came from an extremely hurting defeat. It was hard to sleep that day, but in football you can't cry about the past.
"We know that result is never acceptable. It was important to show a reaction. I was very happy to see the fans showing their support. There's always 70,000 or more fans in this stadium, it's impressive. They are our fuel. We will put this club where it deserves to be.
"Our fans are incredible. Even after the match at Anfield, we went to applaud the away fans and they sang back. It gave me goosebumps. I'm so happy to see them here giving us the same support even after that unacceptable result. And they will be back to give us our fuel against Southampton on Sunday."
Antony played for manager Erik ten Hag at Ajax and said the Dutchman was tough with his players after the Liverpool game.
He added: "We know it's harder for the manager as he's the face of the club giving interviews all the time. It was hard for him, for all of us and we take it as a lesson.
"He was hard on us in the right way at the right time. But we are all facing what's ahead of us now. The group is united and the fans are on our side. That's the most important thing."