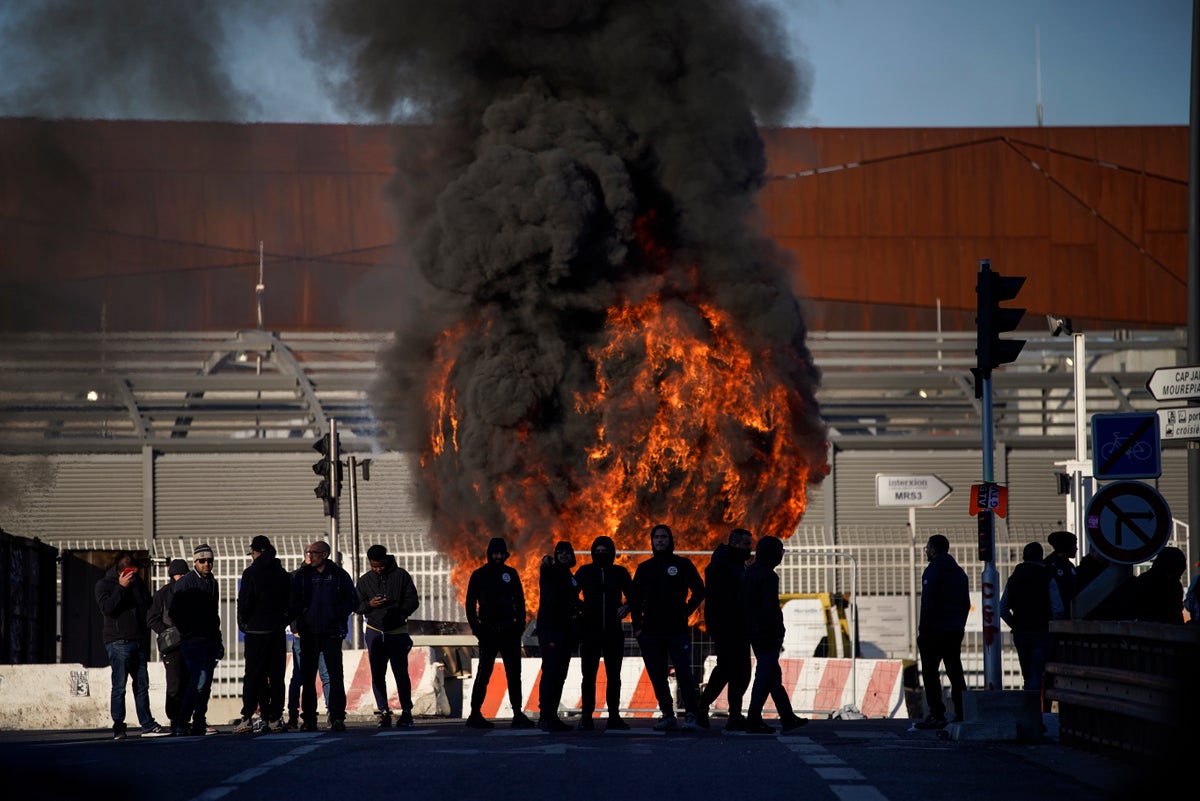 French unions on Thursday are holding their first mass demonstrations since President Emmanuel Macron inflamed public anger by forcing a higher retirement age through parliament without a vote. Strikes are upending travel, and blockades are expected at ports, refineries and garbage dumps.
Violence has intensified in recent days at scattered protests against the pension reform and Macron's leadership.
Macron is stubbornly resisting the growing discontent on the streets of France, saying Wednesday that the pension bill to raise the retirement age from 62 to 64 must be implemented by the end of the year.
Critics attacked Macron for the remarks, describing him as "self-satisfied," "out of touch" and "offensive."
The president's comments Wednesday were his first since the government forced the pension bill through parliament last week for lack of enough support. The government then survived two no-confidence votes in the lower chamber of parliament Monday.
The bill must now pass a review by France's Constitutional Council before becoming law.
The 45-year-old centrist president, in his second and final term, repeatedly said he was convinced that France's retirement system needed to be modified to keep it financed. Opponents propose other solutions including higher taxes on the wealthy or companies, which Macron says would hurt the economy.