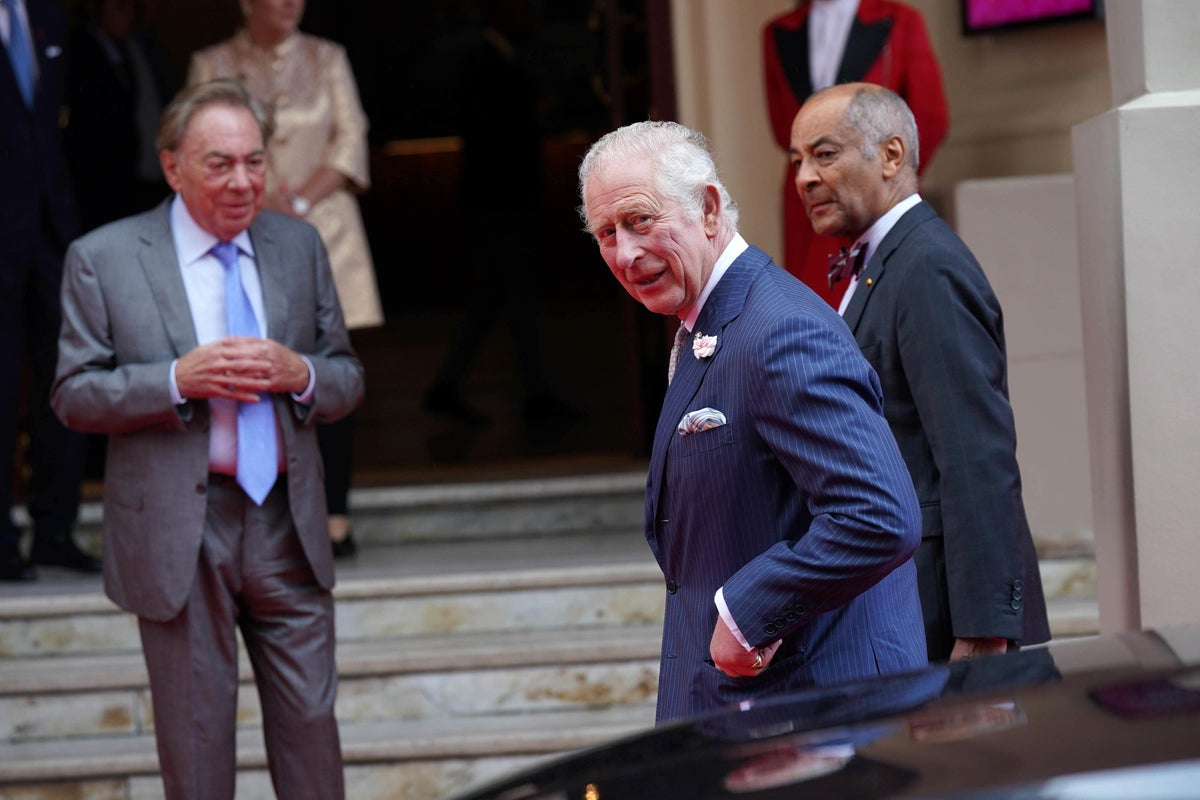 Andrew Lloyd Webber said he played and sung an "early score" of his coronation anthem to the King ahead of the ceremony, where it will be performed live at Westminster Abbey for the first time.
The specially commissioned song, Make A Joyful Noise, was "secretly recorded" in a studio in preparation for its official release on the day of the coronation, Decca Records said.
The Coronation Orchestra, which includes musicians from eight of the world's leading orchestras, will conduct the anthem's world premiere performance during the coronation service on May 6.
Lord Lloyd Webber, who is known for hit musicals including The Phantom Of The Opera, Evita and Jesus Christ Superstar, said he discussed with Charles the writings of Solomon during the writing process.
The 75-year-old said he suggested adapting Psalm 98 with its appropriate message: "Make a joyful noise unto the Lord, the king".
"I played, and tried to sing, my early score for the King a few weeks ago. It seems so appropriate to the moment in the coronation service," Lord Lloyd Webber said.
The anthem includes a short opening and closing fanfare played by the fanfare trumpeters of the Royal Air Force and it is performed by the Royal Philharmonic Orchestra and the Westminster Abbey choir.
It is conducted by organist and master of the choristers at Westminster Abbey, Andrew Nethsingha, with Westminster Abbey sub-organist Peter Holder also appearing on the track.
On the single's release, Lord Lloyd Webber said: "I hope my anthem will encourage everyone across the country to go and 'make a joyful noise' in honour of this fantastic national occasion, and will be sung by many at other joyful occasions in the future."
The anthem will be one of 12 new works commissioned by Charles appearing in coronation's official album.
In an unprecedented move, the complete album will be over four hours long and feature all the music and spoken word performances from the service.
It will be the first time a recording of a coronation ceremony will be available globally to stream and download on the day of the service in music and British royal history.
Decca will be supporting the Royal British Legion and Age UK with the single's release, with more details to be confirmed closer to the time.