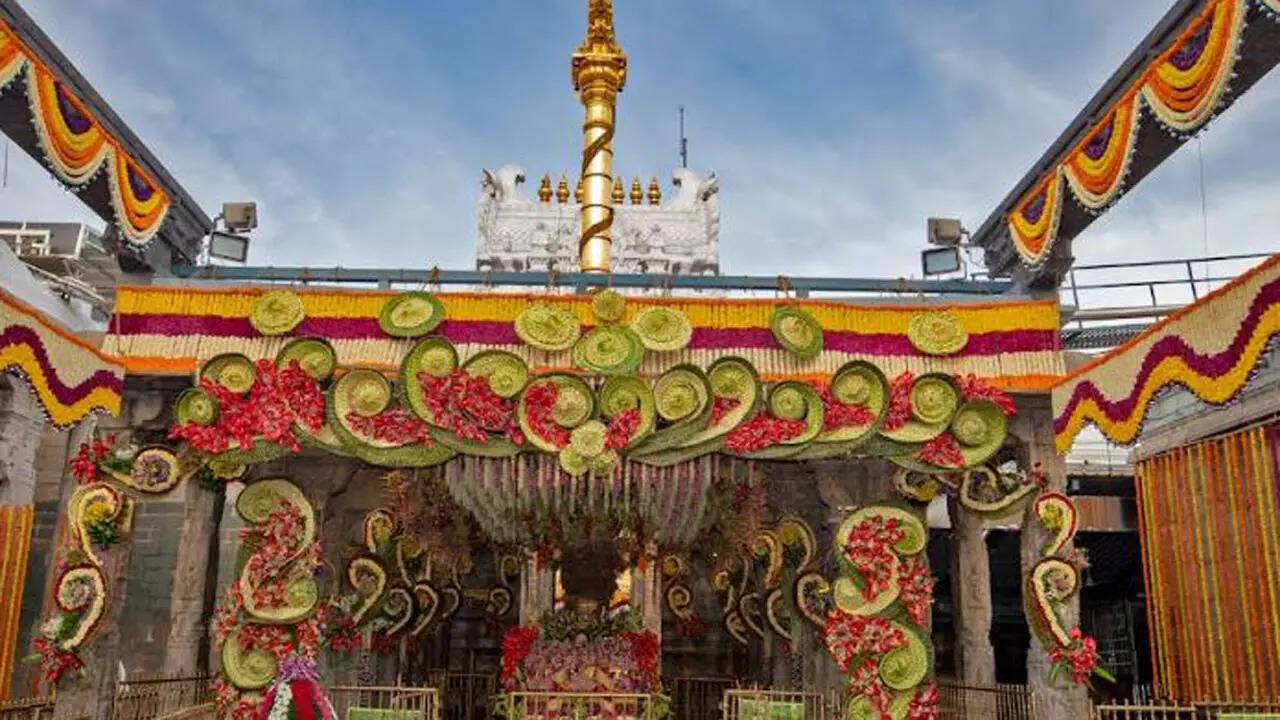 TIRUPATI: The Sri Venkateswara Alayala Nirmanam Trust (Srivani) — belonging to Tirumala Tirupati Devasthanams TTD in Andhra Pradesh — has received Rs 650 crore in the form of donations during the last three years.
EO AV Dharma Reddy said on Monday that the Srivani trust was established by the TTD in 2019 with an aim to spearhead the propagation of the Hindu Sanathana Dharma by constructing temples at the SC-ST-BC colonies; renovating and refurbishing ancient shrines of Hindu worship; and providing financial assistance to temples faced with funds crunch through the Dhupa-Deepa Naivedyam Scheme.
The TTD extends one VIP break darshan ticket to every donor on Rs 10,000 donation to the Srivani trust.
Given the demand for the VIP break darshan tickets at the Tirumala temple, the Srivanidonations skyrocketed to Rs 650 crore in just a span of three years.
The COVID-19 waves proved to be no deterrent for VIP worship too.
Since the inception of the Srivani trust in 2019, TTD has taken up the construction of 2,068 temples across Andhra Pradesh, Telangana, Pondicherry and Karnataka.
While the construction of about 502 temples are set to be completed by end of February, the TTD has sanctioned Rs 100 crore to the Andhra Pradesh endowments department for the construction of 932 temples across the state.
The TTD has also roped in the services of the Samarasata Seva Foundation for the construction of 320 temples and has sanctioned Rs 32 crore.
The TTD has now received 669 applications from various towns and villages for financial assistance for the construction of Hindu temples which are under scrutiny.
The temple trust has extended financial assistance to the tune of Rs 130 crore towards the renovation and refurbishment of ancient Hindu temples.
The TTD has also sanctioned a sum of Rs 12.5 crore under the Dhoopa-Deepa Naivedyam Scheme.
TTD EO rubbished off propaganda about Srivani trust funds being diverted to the coffers of the funds starved state government of Andhra Pradesh.
"Donations received to the Srivani trust are deposited in a separate account and later moved to the fixed deposits in an utmost transparent manner. Forget the state government, these donations are not even deposited in the TTD's general account. So where is the question of the Srivani trust funds being diverted to the state government?" Reddy asked.