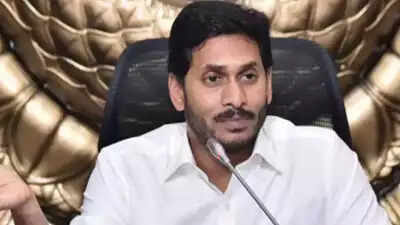 AMARAVATI: The state government has withdrawn the GO issued to follow the central pay commission (CPC) for revision of employees' salaries. A separate state-level pay revision commission (PRC) will now be formed every five years to take a call on pay revision.
Central government employees get their salaries revised every 10 years. With employees in the state raising strong opposition to the proposal to switch to the CPC, the state government had promised to consider withdrawing the GO during the negotiations held in January.
After four months, the state government issued a fresh order on Wednesday and withdrew the previous GO. This would facilitate constitution of another PRC around 2023. Though the previous PRC was constituted in 2018, the committee gave its report around 2020. However, the state government implemented majority of its recommendations in 2022.
In another GO issued by special chief secretary (finance) SS Rawat, the government has decided to release the PRC arrears between April 2020 and December 2021 along with retirement benefits. The funeral costs being paid to the kin of in-service employees in case of death have been increased to 25,000 from the previous 15,000. The government has also decided to stop recovery of difference amount between the new PRC scales and IR paid to employees.