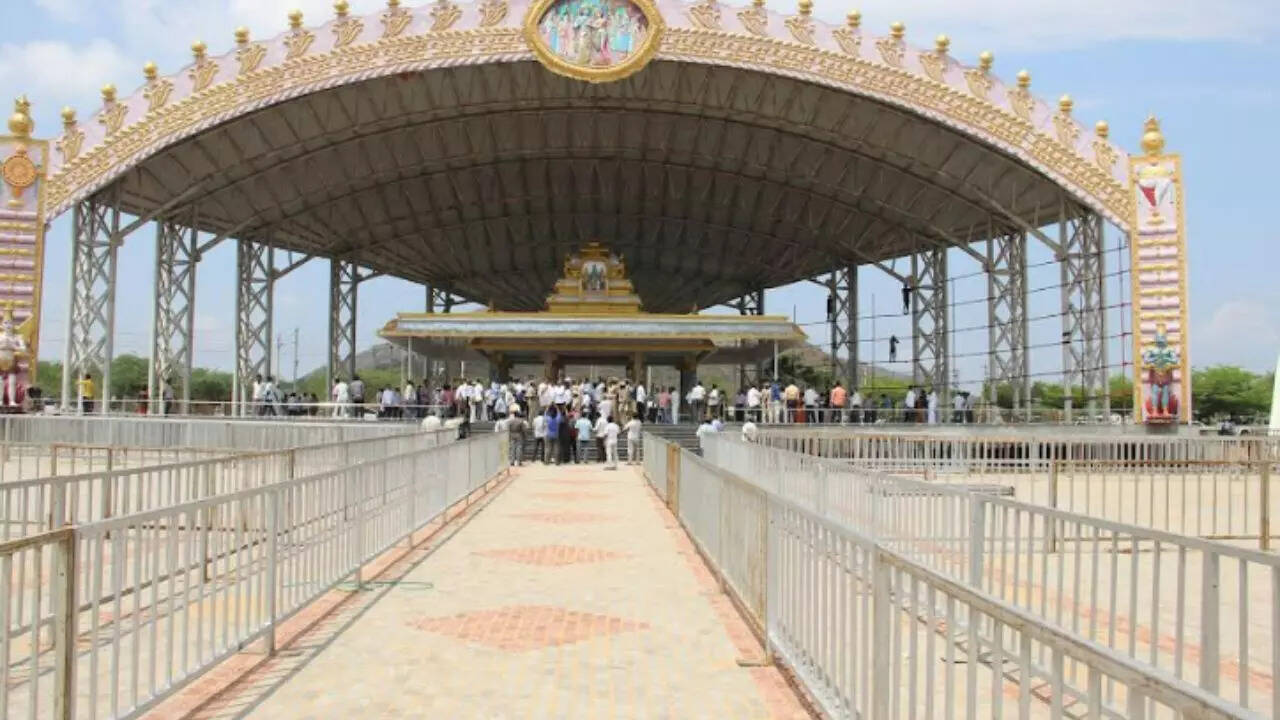 TIRUPATI: Andhra Pradesh chief minister YS Jagan Mohan Reddy will present pattu vastrams at the ancient Vontimitta temple in Kadapa district on April 5.
Ever since the bifurcation of the state in 2014, the Sita-Rama Kalyanotsavam held on the sidelines of the Srirama Navami annual Brahmotsavams at the Vontimitta temple has been observed as a state festival and the Tirumala Tirupati Devasthanams in coordination with the state endowments department is entrusted with the responsibility of carrying out this annual state festival in an utmost grand manner.
This year too the TTD has been making elaborate arrangements for the Sita-Rama Kalyanotsavam and for the Vontimitta annual Brahmotsavams.
The Kalyana vedika has been spruced up and arrangements related to setting up galleries for the devotees, queue lines, parking, mobile toilets etc are being completed.
TTD EO AV Dharma Reddy has already held a series of meetings and inspections at the Vontimitta temple where the annual Brahmotsavams are slated to get underway from March 30.