Andhra Pradesh: Arenas for cockfights spring up in Godavari districts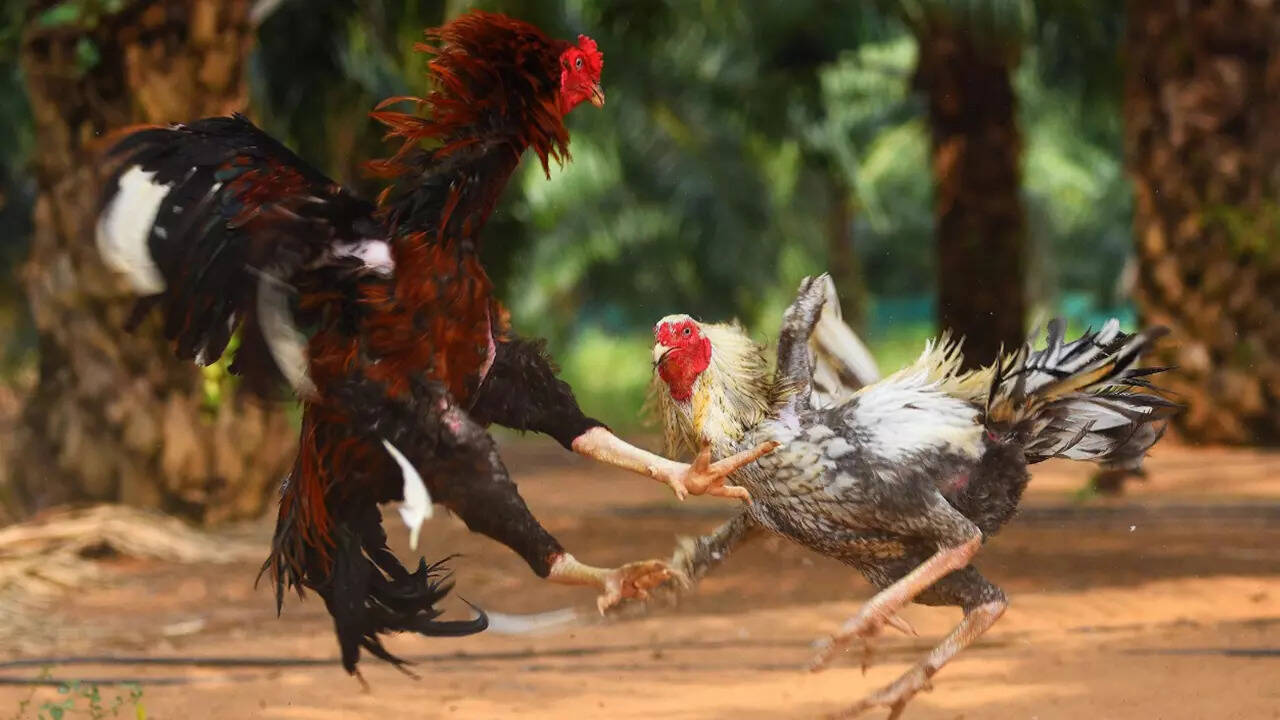 RAJAHMUNDRY: The cops' drive against cockfights notwithstanding, the sport continues to be held in many areas of Godavari districts. Cockfight organisers have set up an arena at Pallamkurru under Katrinikona mandal in East Godavari, and another at Muramalla in I Polavaram mandal.
Cockfights are also being reported from Mummidivaram, Tallarevu, Allavaram, I Polavaram, Razole, Amalapuram, Kajuluru, Kakianda rural, Rajanagaram, Gollaprolu, Tuni and Jaggampeta. West Godavari SP Rahul Dev Sharma said 54 cases have been booked and huge amount of cash and roosters have been seized. To outwit police, organisers are said to be sending coded messages through social media to punters.
Sources said punters have booked rooms in small lodges for three days in Bhimavaram, Palakollu, Narsapuram, Kaikaluru, Akiveedu, Ravulapalem and Rajahmundry. "People are getting messages on Whatsapp about rooster fights in their areas. Roosters are being sold through e-commerce platforms," a punter from Vijayawada said.
East Godavari SP M Ravindra Babu said police will not interfere in traditional rooster fights in villages with small gatherings. "But we will crack down hard on those involved in holding cockfights in big arenas," he said.