Andhra Pradesh and Odisha agree to resolve Kotiya villages issue soon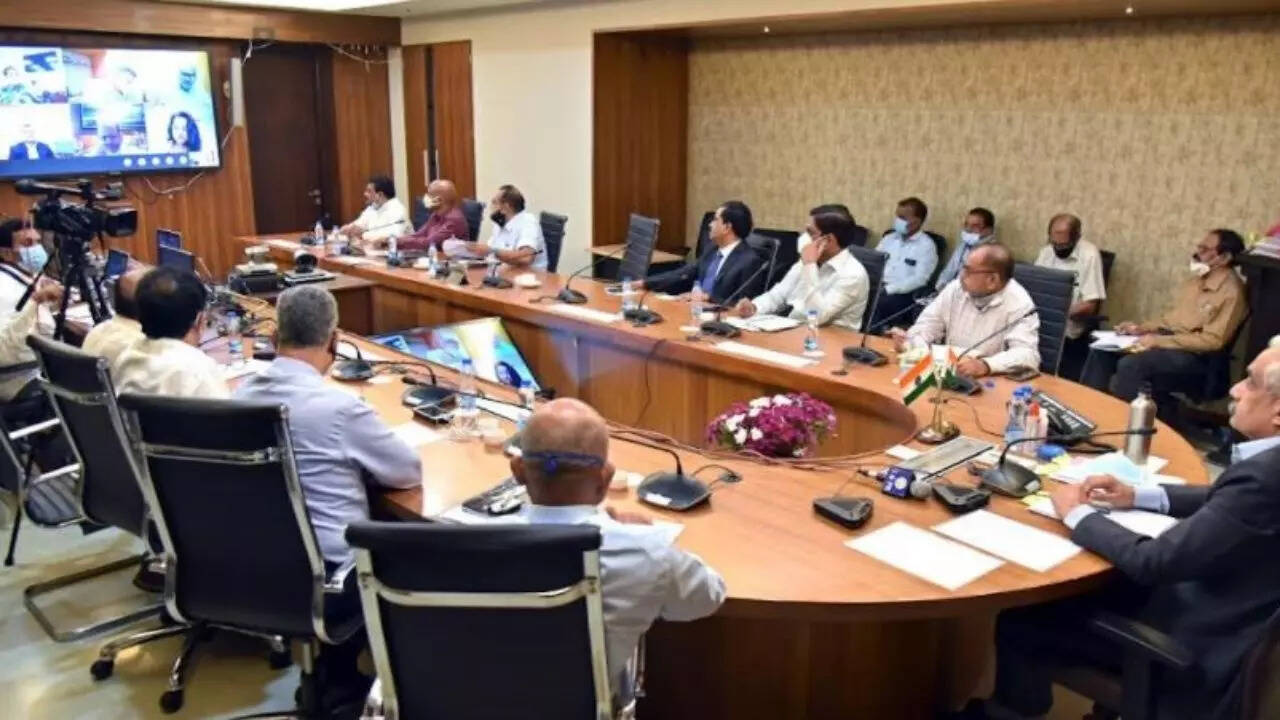 AMARAVATI: Andhra Pradesh and Odisha have agreed to resolve most contentious issue of Kotiya border villages based on the reports to be submitted by the district collectors on both the sides.
The state governments have also agreed to put the resolution of other long-pending disputes on fast track through negotiations. Chief secretary Dr Sameer Sharma held a video-conference with his Odisha counterpart Satish Chandra Mahapatra on Monday. The meeting was held to take the discussions held between AP chief minister YS Jagan Mohan Reddy and Odisha chief minister Navin Patnaik in Bhubaneswar last November.
Senior officials KS Jawahar Reddy, MT Krishna Babu, APSRTC managing director Dwaraka Tirumala Rao, energy secretary N Srikanth, genco managing director Sridhar, state reorganization principal secretary D L Premachandra Reddy, transport commissioner PSR Anjaneyulu, finance principal secretary SS Rawat, higher education secretary J Syamala Rao and others were present at the meeting.
Both the chief secretaries have agreed to share the minutes of the meeting and resolve all the issues in a phased manner. Dr Sameer Sharma emphasized on taking positive decisions to clear the pending issues. He said that road connectivity issues should be given top priority in the border villages.
Water resources special chief secretary Dr Jawahar Reddy urged Ordisha chief secretary to take measures to acquire 106 acres of land for implementation of R&R package under Neradi barrage. He said that both the states would benefit if Odisha handover the land which would facilitate bringing the Neradi project into operation.
He said that completion of Jhanjhavati project in Vizianagaram district would facilitate providing drinking water to about 75 villages and irrigation water to nearly 25000 acres. He, however, said that Odisha should cooperate to take up joint survey to identify the submerged areas.
He said that land could be acquired only when Odisha conducts the grama sabhas on its soil. Similarly, Odisha had not released 1.5tmc of water from Bahuda river from June to December resulting in hardship to AP farmers.
Special chief secretary (education) B Rajasekhar said that they have appointed anganwadi teachers in Oriya in AP border villages for the facility of the oriya speaking people. He promised to constitute Oriya language in Ambedkar university in Srikakulam while requesting Odisha CS to take similar measures to constitute Telugu language in Berhampur university.