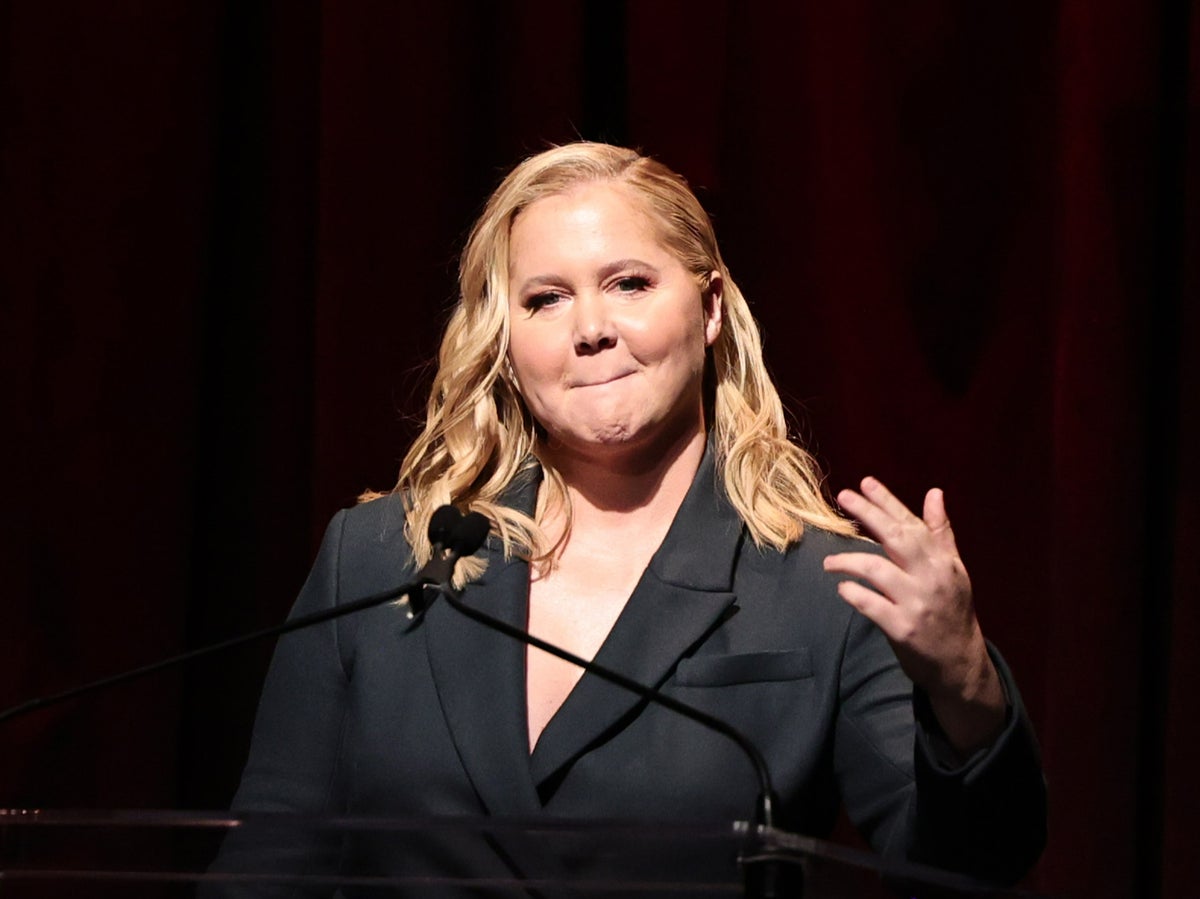 Amy Schumer has spoken out about her reasons for exiting the Barbie movie after originally being cast to play the doll.
The actor and comedian was attached to the film when it was first announced in 2016 but ultimately departed from the project the following year.
Though Barbie was originally being developed at Sony, it moved to Warner Bros after Schumer's involvement with the film ended.
Now, Margot Robbie will portray the iconic children's toy in the Greta Gerwig-directed feature, which will be released in cinemas next month.
On Thursday's edition (8 June) of the Bravo chat show Watch What Happens Live with Andy Cohen, Schumer shared more insight into her leaving the project.
When asked by show host Andy Cohen to state a specific reason for her exit, Schumer joked that she was told she was "too thin" for the role, before adding: "I can't wait to see the movie. I think it looks awesome.
"I think we said it was scheduling conflicts. That's what we said. But it really was just like, creative differences. But there's a new team behind it and it looks like it's very feminist and cool, so I will be seeing this movie."
In response, Cohen asked: "Was it that it didn't seem feminist and cool when you were involved in it?"
"Yeah," Schumer stated.
Last year, the 42-year-old Life & Beth star hinted at the differences in opinion on how to tell the story of the doll.
"They definitely didn't want to do it the way I wanted to do it, the only way I was interested in doing it," she explained to the Hollywood Reporter.
The forthcoming film will centre on Robbie's Barbie and her boyfriend, Ken (Ryan Gosling), leaving the utopia of Barbieland for an adventure in the real world. In a recent interview, Robbie spoke about a risqué joke that was cut from page one of the script.
Barbie will be released in cinemas on Friday 21 July.