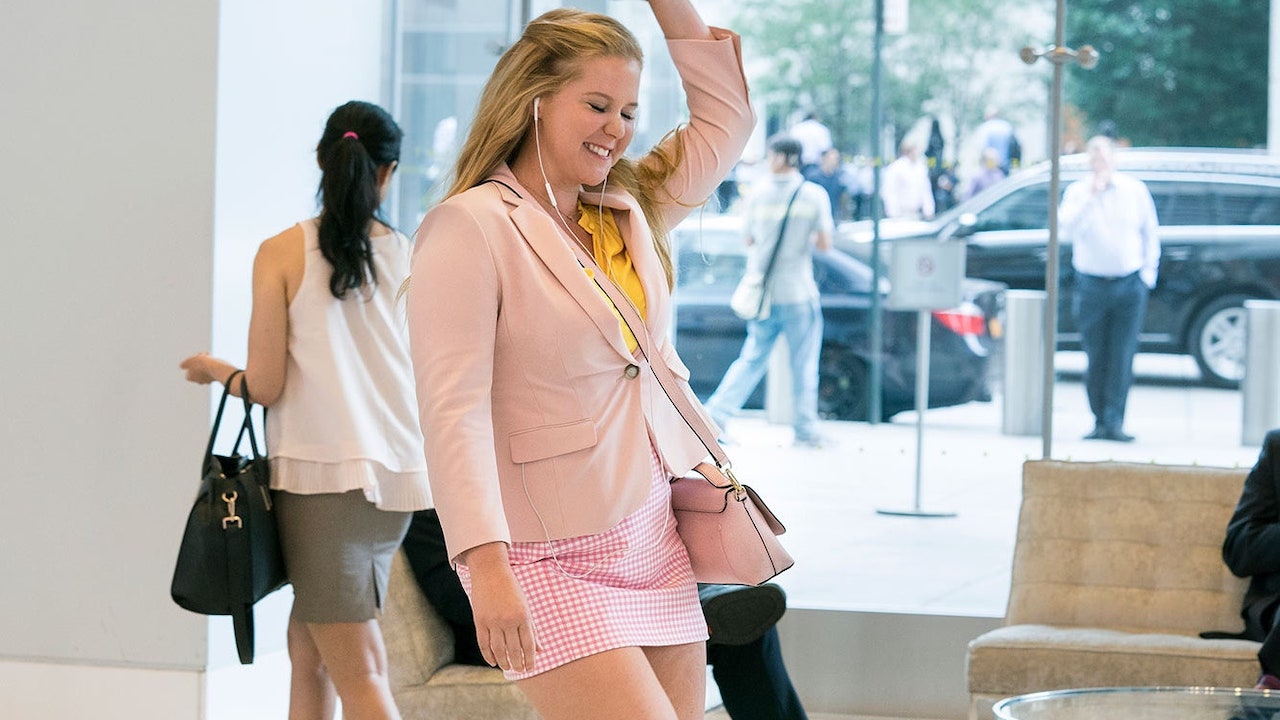 Amy Schumer has been killing the game as one of the biggest female names in comedy. She is no stranger to leading films, as she has been the central protagonist in films like I Feel Pretty and Trainwreck. The Life After Beth star was also originally set to star in the Barbie movie, which is one of the most anticipated movies of the year. Now, she is opening up about why she dropped out of the high profile project. 
Schumer was recently a guest on the Bravo talk show Watch What Happens Live! where she was asked why she bailed on such a massive film. The comedian got candid about why she left, revealing that the original concept for the movie was very different from what ended up becoming the final project. She detailed:
Margot Robbie ended up nabbing the title role and is a producer on the film. Based on Schumer's comments, it seems like the concept she was a part of may have been more of a basic vision for a Barbie movie. When pushed further about the original vision, she definitively said that the original idea wasn't nearly as feminist and cool as the version being currently advertised. The "new team" she is likely referring to are Noah Baumbach and Greta Gerwig, who, based on the trailers, are using the Barbie IP to make a statement about girlhood. 
The new vision definitely seems a lot more exciting than what Schumer claims the original idea was. We will never know what the Snatched star would've brought to the character, but I'm admittedly very curious. Margot Robbie feels like the perfect Barbie based on what we've already seen from the film, however Schumer would've brought something very different tonally, with her wry sense of humor and writing background. Both actresses are amazing, and it's nice to hear that Schumer is still supporting the movie, despite no longer being a part of the project. 
While leading Barbie didn't pan out, the 42 year old still has a lot going on. She is set to star in a biopic about the Pop-Tart business titled Unfrosted. The film will be directed by Jerry Seinfeld and stars an all-star cast which includes James Marsden, Melissa McCarthy and Hugh Grant. In addition, Season 2 of Life After Beth has been greenlit, where Schumer will be reprising her role as the title character. Who knows if any of these projects would have been possible if she was committed to Barbie, so I think things turned out exactly how they were supposed to. 
Barbie will hit theaters on July 21st, led by Margot Robbie and Ryan Gosling. Fans of Amy Schumer can check out Life after Beth, which is streaming now for audiences with a Hulu subscription. For more information on other projects coming soon to cinemas and streaming, make sure to consult our 2023 movie release schedule.