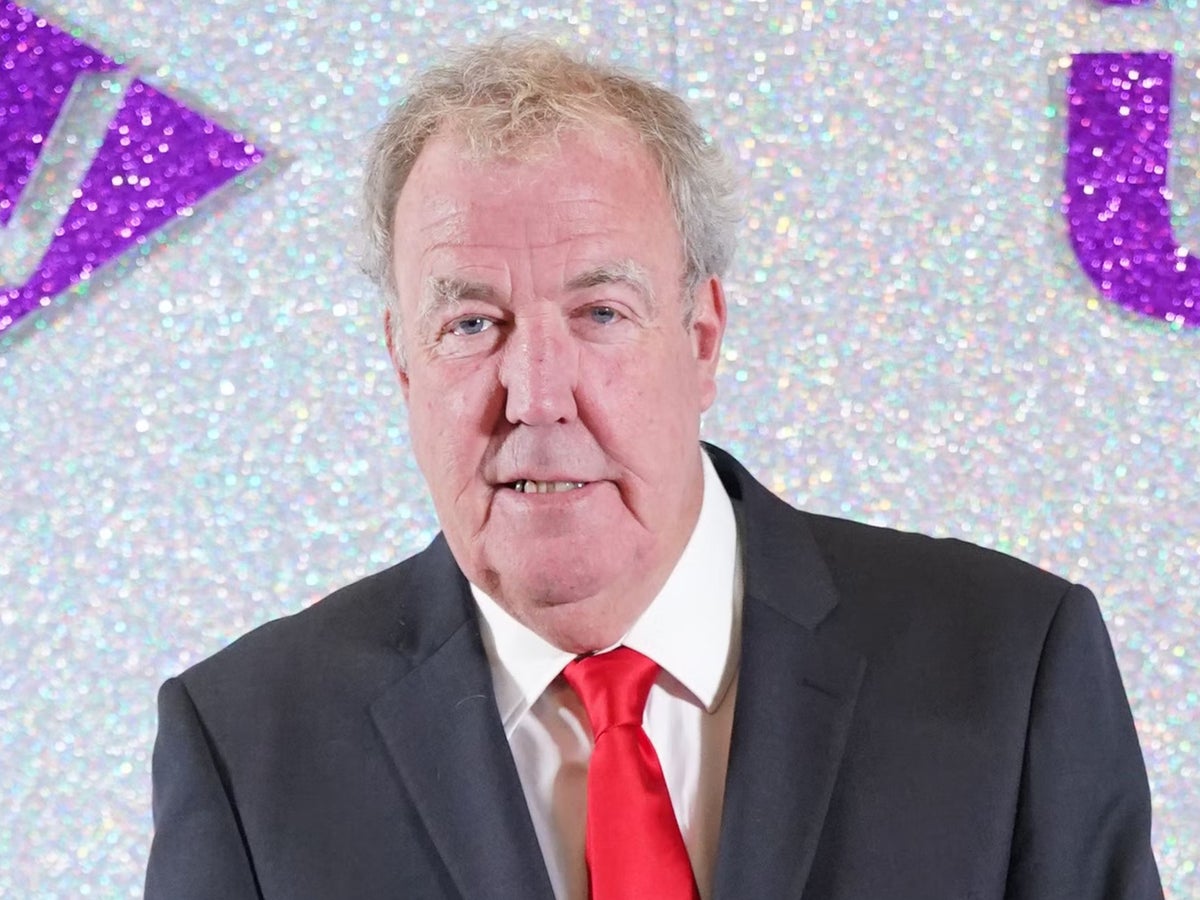 Amazon has reportedly cut ties with Jeremy Clarkson, as the future of his presenting career lay in question weeks after he made highly controversial remarks about Meghan Markle.
Sources told Variety that Prime Video, the tech giant's streaming service, will no longer be working with the British presenter beyond episodes of The Grand Tour and Clarkson's Farm that have already been commissioned.
In December, the former Top Gear host published a controversial column in The Sun, writing that he despised Meghan on "a cellular level" and dreamt of the duchess being paraded naked through Britain while a crowd threw "excrement" at her.
He said his employers at Amazon and ITV, where he presents Who Wants To Be A Millionaire?, were "incandescent" over his comments.
The Independent understands ITV has not made any further commitments to Mr Clarkson beyond the upcoming series of the quiz show.
Mr Clarkson's representatives have been contacted for a response. Amazon said: "We won't be commenting on this and have nothing further to add."
A press conference with Mr Clarkson to mark the upcoming second series of his award-winning farming programme was cancelled after reports of the Amazon split.
Shortly before reports emerged, Mr Clarkson issued a lengthy public apology on his Instagram account saying he "felt sick" when he realised he had "completely messed up" in writing the column that had become UK press watchdog IPSO's most-complained about article ever.
Mr Clarkson also revealed he sent an email to Ms Markle and Prince Harry on Christmas Day, admitting his language was "disgraceful" and that he was "profoundly sorry". His column focused on the couple's media profile.
After the piece was published in December, several MPs called for Mr Clarkson to be banned from TV for his "grotesque" comments.
In Monday's statement, the presenter recounted the backlash he received. He said: "The Sun quickly apologised and I tried to explain myself. But still, there were calls for me to be sacked and charged with a hate crime.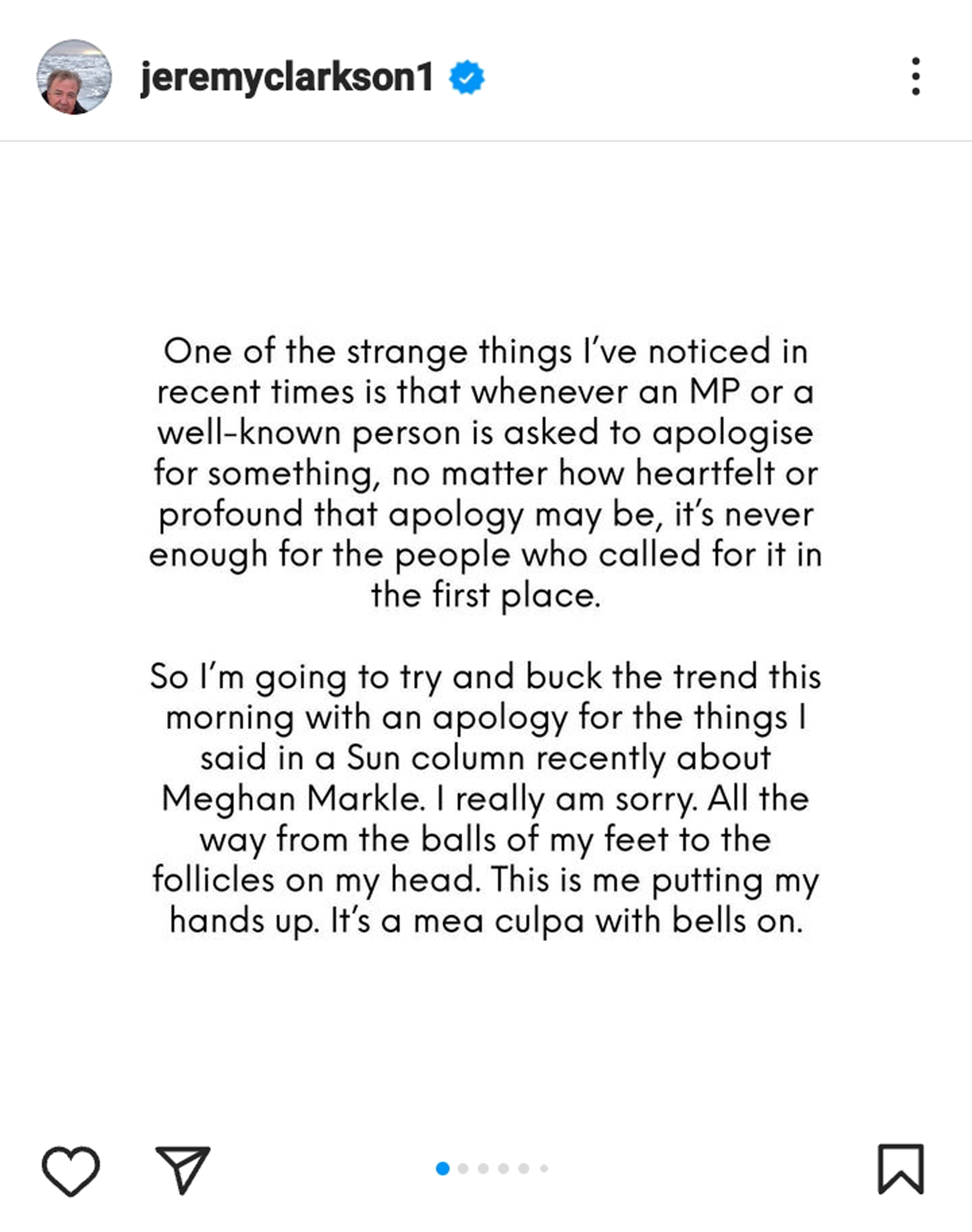 "More than 60 MPs demanded action to be taken. ITV, who make Who Wants to be a Millionaire, and Amazon, who make the Farm Show and the Grand Tour, were incandescent."
Speaking at a Broadcasting Press Guild event in December, managing director of ITV Studios Kevin Lygo said Mr Clarkson's comments about the Duchess of Sussex were "awful" but added that the broadcaster planned to keep him as the host of the gameshow "at the moment".
Critics accused Mr Clarkson of sexism for his comments about Ms Markle. He was publicly reprimanded for the column by his daughter, who said she stood against "misogyny, bullying and the treatment of women by the media".
In his apology Mr Clarkson said: "I'm just not sexist and I abhor violence against women."
Mr Clarkson was publicly reprimanded for the column by his daughter, who said she stood against "misogyny, bullying and the treatment of women by the media".
In an earlier controversy, Mr Clarkson was dropped from Top Gear in 2015 after it emerged he had physically attacked a producer on the wildly popular BBC motoring programme.
The public broadcaster parted ways with its star presenter at a time when Top Gear had recently been listed by the Guiness World Records as the most viewed factual programme worldwide.