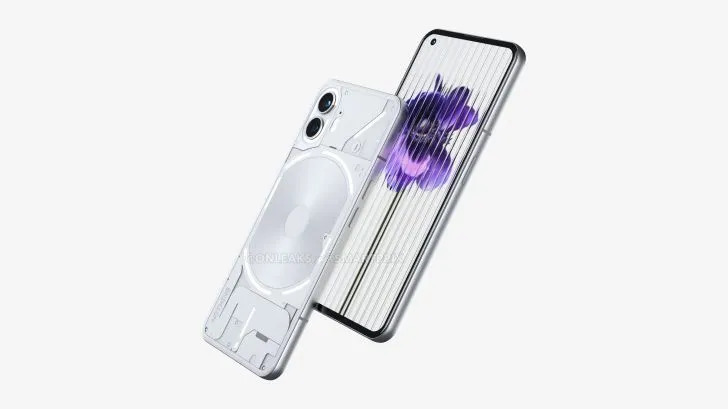 What you need to know
A leaker has uploaded alleged images of the Nothing Phone (2), showing off the similarities and differences to its predecessor.
The Nothing Phone (2) will allegedly have an updated Glyph design with smaller strips of light.
The front and back panel appear to have very slight curves to them, as opposed to the flat design on the Nothing Phone (1).
The first purported renders of the Nothing Phone (2) have been revealed, showing a design that looks a lot like its predecessor.
The images were provided by leaker Steve Hemmerstoffer (OnLeaks) through a collaboration with Smartprix. They show a phone that looks nearly identical to the Nothing Phone (1) at first glance, but a closer look shows there are some notable differences between the two phones.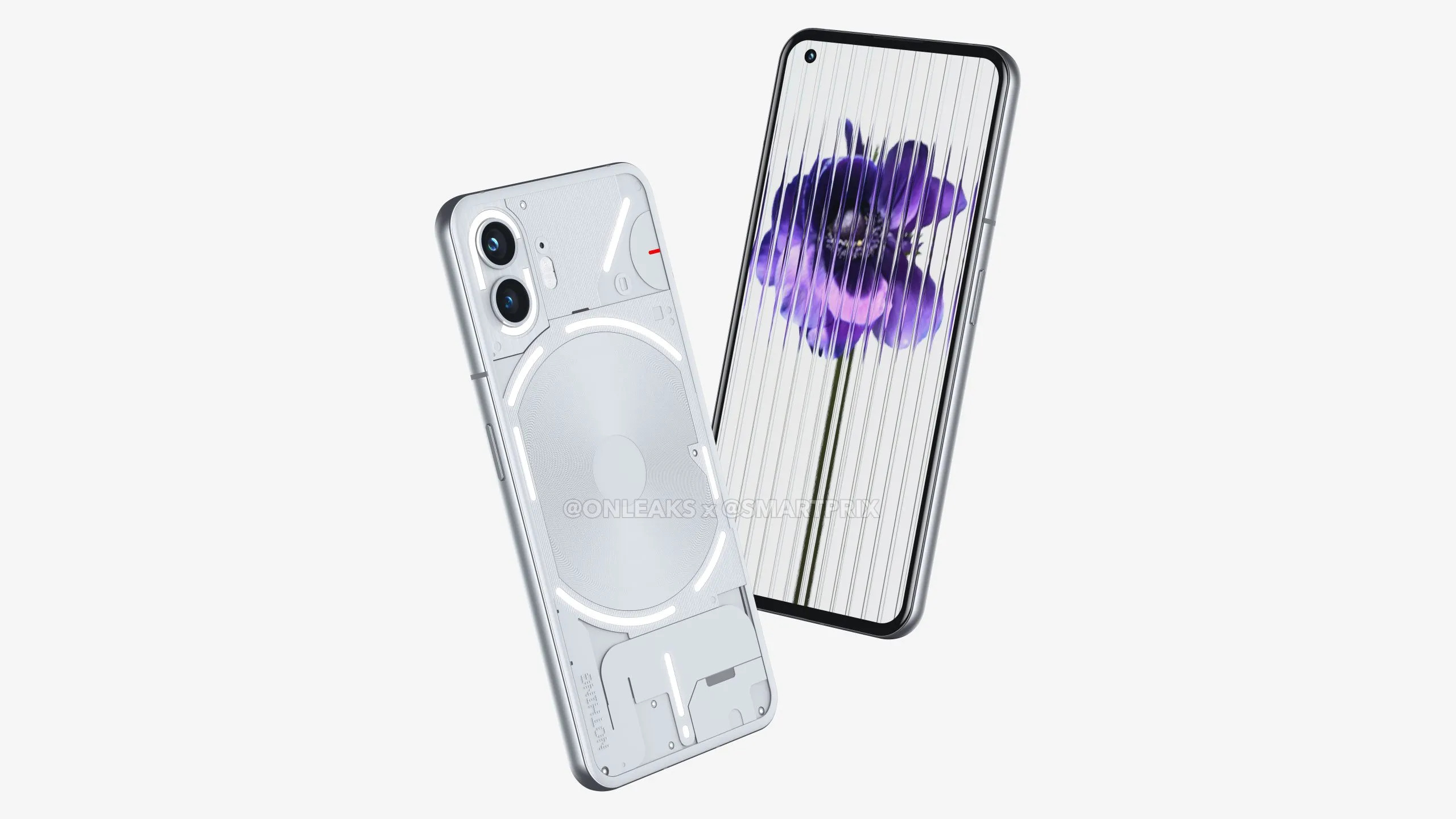 Firstly, the phone has a semi-transparent rear panel, similar to its predecessor, revealing a bit of the internal arrangement of the device. From here, we can see that the phone retains the unique Glyph LED design found on the first phone, although this has been changed a bit.
Instead of a continuous strip of light surrounding the wireless charging coil and dual cameras, the Phone (2) has smaller LED strips arranged in the same shapes. This will likely provide users with more Glyph lighting options.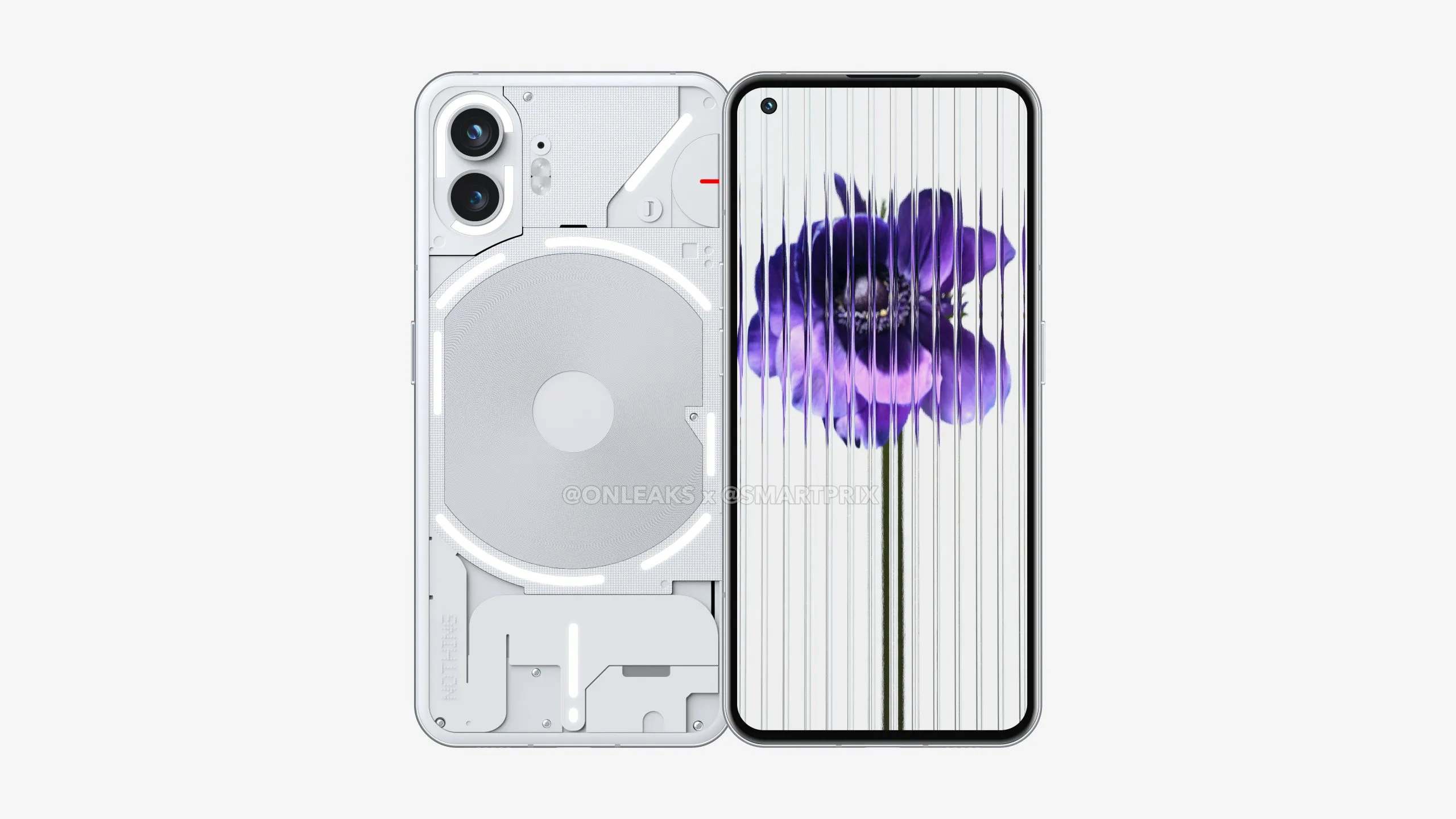 The recording indicator light has also been changed from a dot to a line that extends to the frame, a change that was first teased in May.
On the front, the phone appears to sport smaller bezels around the display, particularly on the sides. There also seems to be a slight curve to the front and back glass panels, although the display looks pretty flat. The frame also appears more rounded compared to the very flat Nothing Phone (1).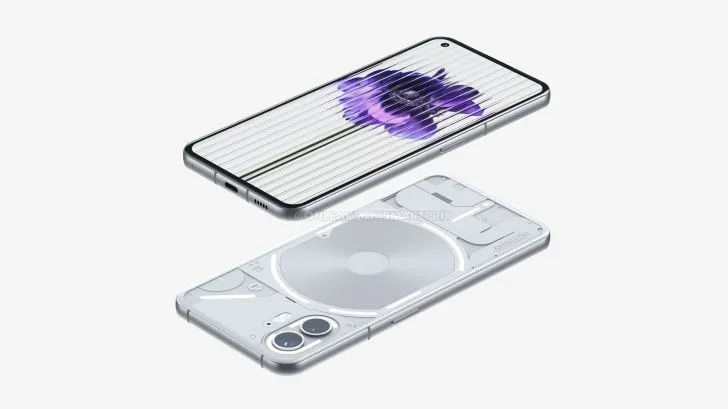 Smartprix notes that the renders are based on a "testing stage unit," so the design may be subject to change on the final product.
We already know that the phone will be powered by the Snapdragon 8+ Gen 1 and that it will sport a larger 4500mAh battery. The company also revealed that the display would be 0.15 inches larger than its predecessor, meaning it should measure around 6.7 inches.
We don't have to wait too long to see whether or not these renders turn out to be the real deal. The Nothing Phone (2) will launch globally in July, although an exact date has not been given.
Correction: Fixed an error where the source of the renders was misidentified. We regret the mistake.