Allahabad: Taking up Covid challenge, BJP wooing voters digitally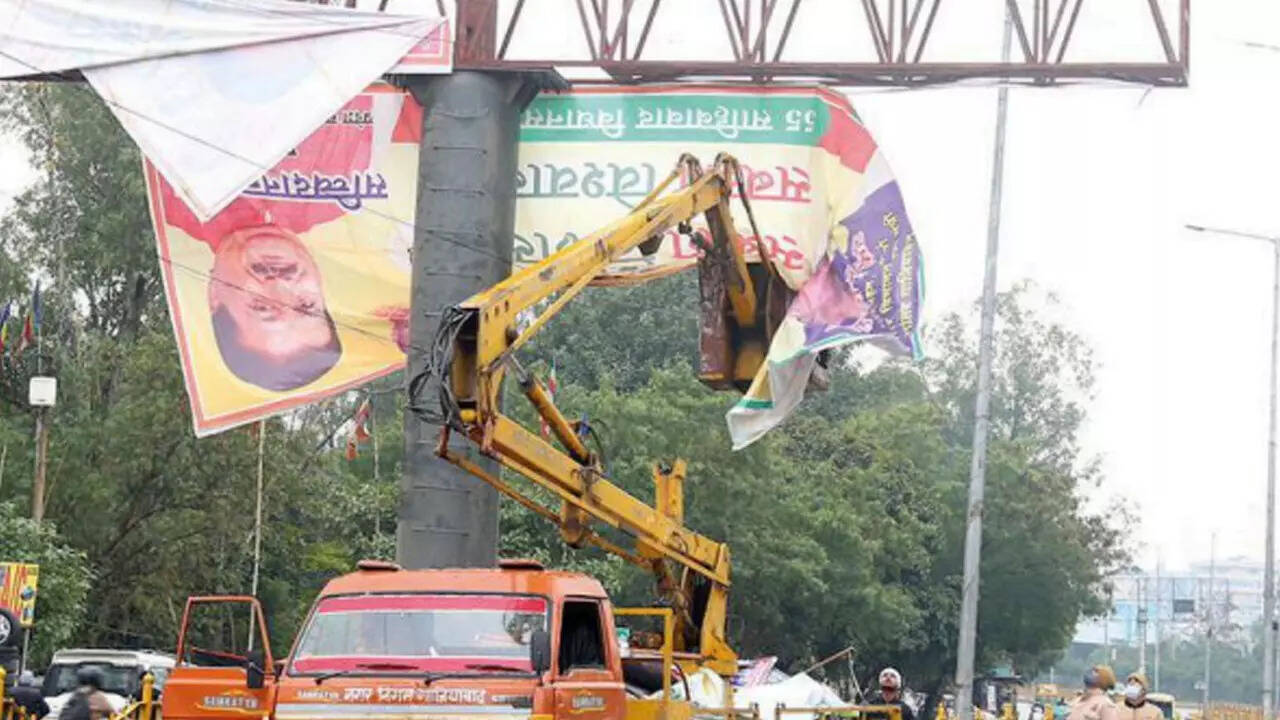 PRAYAGRAJ: The district Bharatiya Janata Party (BJP) leadership has drawn an elaborate plan to connect with the voters digitally in view of the Covid-19 restrictions.
Prayagraj district has 12 assembly seats, including Allahabad North, Allahabad South, Allahabad West, Phaphamau, Bara, Koraon, Meja, Phulpur, Pratappur, Handia, Soraon and Karchhana. BJP has around 2,500 panna pramukh, including senior leaders in each segment. These 30,000 panna pramukhs would be connecting with around 46 lakh voters to woo them ahead of the polling day. Each panna pramukh has been assigned to connect with at least 60 voters of the area.
A 'panna pramukh' in-charge of a page of voters' list is the first 'point of contact' for most voters in the party's election management machinery. The party is focusing on strengthening booths and has allotted responsibility of 'panna pramukhs' to party post-holders from booth to the higher office-bearer level.
Senior BJP leader and state co-convener (Media) Ashish Gupta told TOI, "The party has already started its digital campaign, and each panna pramukh is making efforts to connect with at least 60 voters of the area through social media platform/WhatsApp group to woo them. Besides, five active party workers at each and every booth of the district are also making efforts to connect with the voters of the concerned assembly segment, apprising them about the Union and state government's achievements."
He admitted that the party undoubtedly has a definite edge in the current prevailing Covid-19 scenario and is focussing on social media platforms. "The social media and IT cell of the party had already held a brain-storming session at the party's district headquarter, Civil Lines last week and claimed that social media has become the voice of the people," he added.
Gupta said, "IT and social media cells of the party have also been given responsibility to take the Union and state government popular policies to the masses so that the lotus (BJP poll symbol) blooms again in the state."
He added that the majority of party leaders and workers are tech-savvy and taking advantage of social media platforms since the 2014 parliamentary polls. "The party has also roped in 'samajik tolis' (social teams) for campaigning and leaders of all cells, including Minority Morcha, Mahila Morcha, OBC Morcha, and others have been assigned the task of promoting party's policies and connect with the voters," he added.
Moreover, the party already has more than 1,200 lakh booth-level WhatsApp groups in the district, which will be used to maximum advantage in view of campaigning in all 12 assembly segments. The party has already set up a war room for campaigns at the local level and its IT and social media teams are connecting with voters through social media platforms like Facebook, Twitter, WhatsApp, Instagram, among others.
Dr. Shailesh Kumar Pandey, state co-convener (National Training Campaign) told TOI, "At a time when physical campaigning is restricted, we are working to maximize the use of social media platforms and virtual campaigning to connect with the voters ahead of polling day. The party leadership has its blueprint in place and campaign through social media has been kicked off in the district."