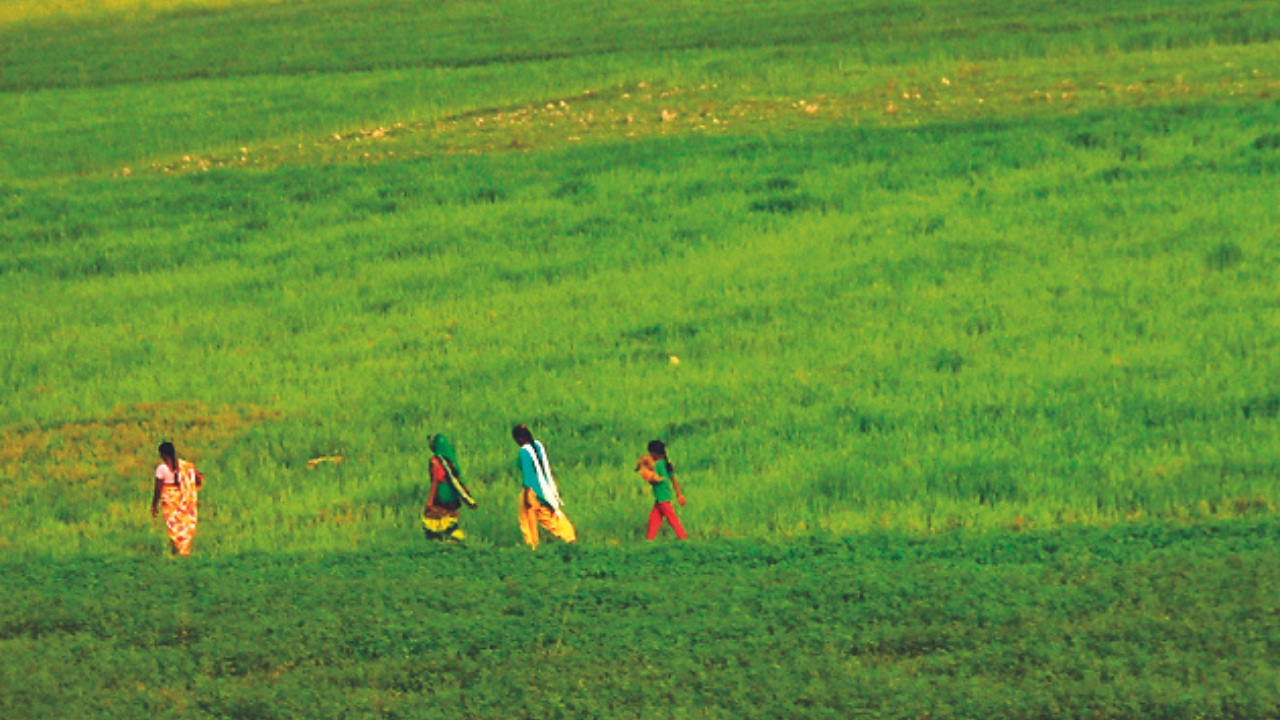 BARHALGANJ, Gorakhpur: "Bijli bhadal ba, lekin mehengai bahut jyada badh gayali ba (power supply scenario has improved, but inflation has gone up substantially)."
The owner of a salon lists out pluses and minuses of the Yogi government. He and four others, who joined to discuss politics of Gorakhpur, did not want to disclose their names. Maintaining anonymity of voters in this part of Gorakhpur is important.
Barhalganj is the market area of the Chillupar assembly constituency that is going to polls on March 3 in the sixth phase. Vinay Shankar Tiwari, son of Purvanchal's tallest strongman Hari Shankar Tiwari, is contesting from the seat on the Samajwadi Party ticket. Last time Tiwari had fought as the BSP candidate and defeated BJP candidate Rajesh Tripathi by 3,359 votes. While Hari Shankar Tiwari reigned supreme in the area by being six-time MLA between 1985 and 2007 without support of any political party, it was Rajesh Tripathi who interrupted his free run for the first time in 2007. Mayawati rewarded him with a ministerial berth and he won again from Chillupar in 2012. However, he was expelled in 2016 for anti-party activities and contested on the BJP ticket against Vinay in 2017.
The contest is bipolar with two Brahmins trying to woo voters. "As Vinay Tiwari is not a BJP MLA we cannot blame him for rising inflation. But the BJP government has made a lot of promises which remain unfulfilled. We will end up wasting the entire evening if we talk about it. It is better we finish our tea," said a former block pramukh who was waiting for his turn at the salon and directed its owner to give him a head massage. He added that voters were angry with Vinay as he was not around initially but he has covered up by making his presence felt in the past one year. "Babu humaar naam naah daal diyho khabar shabar main (Don't mention my name in any media report)," said the elderly man.
But a BCom student Lavlesh Verma echoes different views. The biggest attraction in Barhalganj is Muktipath, a large cremation ground which was renovated and turned around to its present shape through crowd funding. Work had started on improving the condition and providing basic amenities in Muktipath two decades back. And now the cremation ground situated on the banks of the Ghagra (Saryu) has become a tourist attraction of sorts for the local population as well as for families staying in the neighbouring districts.
Mentioning Muktipath, Lavlesh said, "Rajesh Tripathi was the one who collected funds from his friends and acquaintances to improve the condition of the cremation ground. He has also been instrumental in setting up government institutes in Barhalganj which are benefitting young students."
Though Lavlesh who is out for some shopping in Barhalganj market is hinging on development, outside Sidhegaur village the native village of Rajesh Tripathi, another villager Jitendra Yadav said, "The caste equation is not in favour of BJP in our constituency. Muslim and Yadav together will constitute a large chunk and are with the SP. Vaishyas and Pasis also have a strong presence in Chillupar. Swing of Nishad voters is going to decide the elections." He added that BSP candidate Rajendra Sehi will dent BJP more than the SP.