Alipay operator Ant Group to create separate app for lending business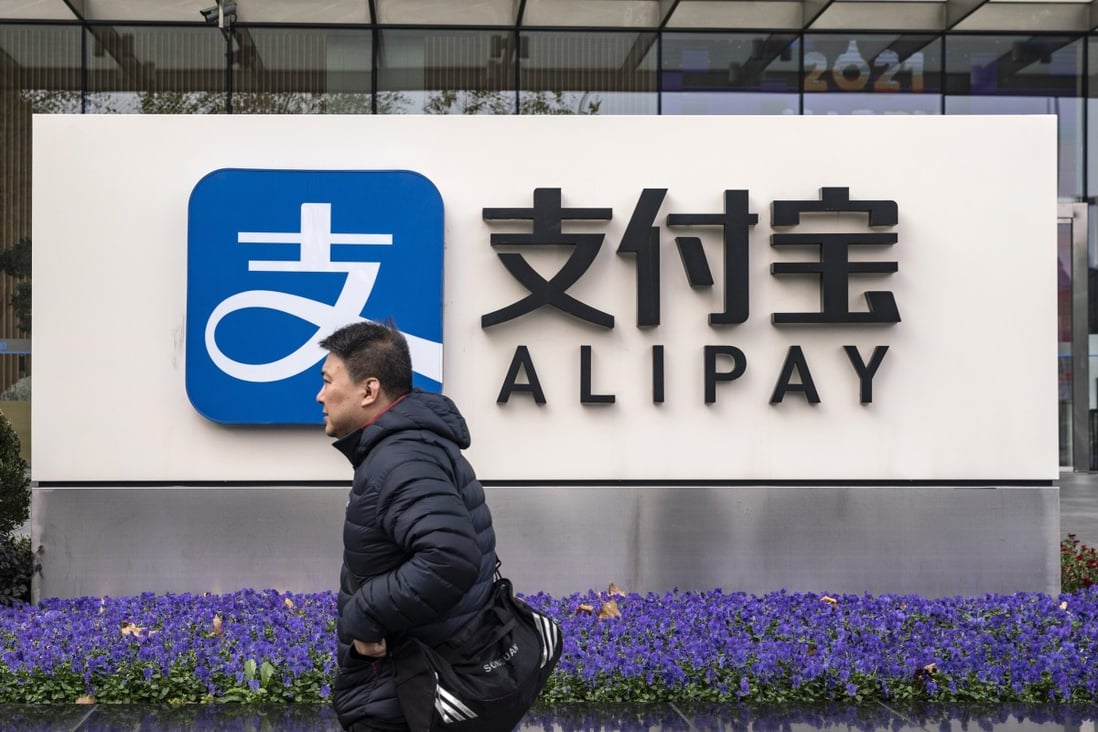 Ant Group, the world's largest e-payment platform, has been reorganising its businesses to comply with the Chinese central bank's instructions in April to sever its Alipay payments service from other services that offer consumer loans.
The Hangzhou-based company, an affiliate of this newspaper's owner Alibaba Group Holding, may create a separate mobile application for the lending business, currently operating under the brand names Huabei and Jiebei, according to a report by the Financial Times. Ant Group officials did not respond to requests for comment on Monday.
Ant was called in for a regulatory meeting by the People's Bank of China (PBOC) in April, and told it had to cut its consumer lending ties as part of regulators' expectations of how the group should restructure and rectify its businesses.
"Ant must cut the improper connections between Alipay and other financial products, such as Huabei and Jiebei, and to rectify irregular practices such as embedding credit business in payment links," the PBOC said. The meeting was called to "require Ant to face up to the serious problem in the financial business activities and realise the seriousness of its rectification".
Launched in 2014 and 2015, respectively, Huabei and Jiebei offer consumer loans to Alipay users. Huabei, for example, allows Alipay users who do not have credit cards to make online and offline purchases and repay the amount through monthly instalments in up to 12 months.
Ant extends such credit lines based on its internal credit assessment models. The bulk of these loans were funded by its partner banks, according to its draft prospectus filed with the Hong Kong stock exchange last year as part of its listing application.
Alipay, Ant's "super app", has grown to such dominance in China that it prompted the PBOC to start developing its own digital currency, the e-yuan, as early as 2014, to counter its dominance. Currently, Alipay and WeChat Pay, which is owned by social media giant Tencent Holdings, account for more than 90 per cent of China's third-party mobile payments market.
For the 12 months ended June 30 last year, the total volume of payments made on Alipay reached 118 trillion yuan (US$18.3 trillion), according to its draft prospectus. Its "credit tech" business, which includes Huabei and Jiebei, at 72.5 billion yuan accounted for 39 per cent of its first-half revenue last year.
In June, the Post reported that the China Banking and Insurance Regulatory Commission had approved a new licence for Ant to conduct its consumer lending business separately. As part of its overall restructuring, Ant will move both Huabei and Jiebei and its microlending products under a dedicated unit called Chongqing Ant Consumer Finance.
Chinese regulators kicked off their review of Ant and how it should rectify its sprawling businesses by thwarting – at the last minute – its planned US$34.5 billion initial public offering last November over systemic risk and privacy concerns. That failed IPO attempt has since led to a series of clampdowns aimed at reining in the dominance of China's internet groups and fintech platforms.