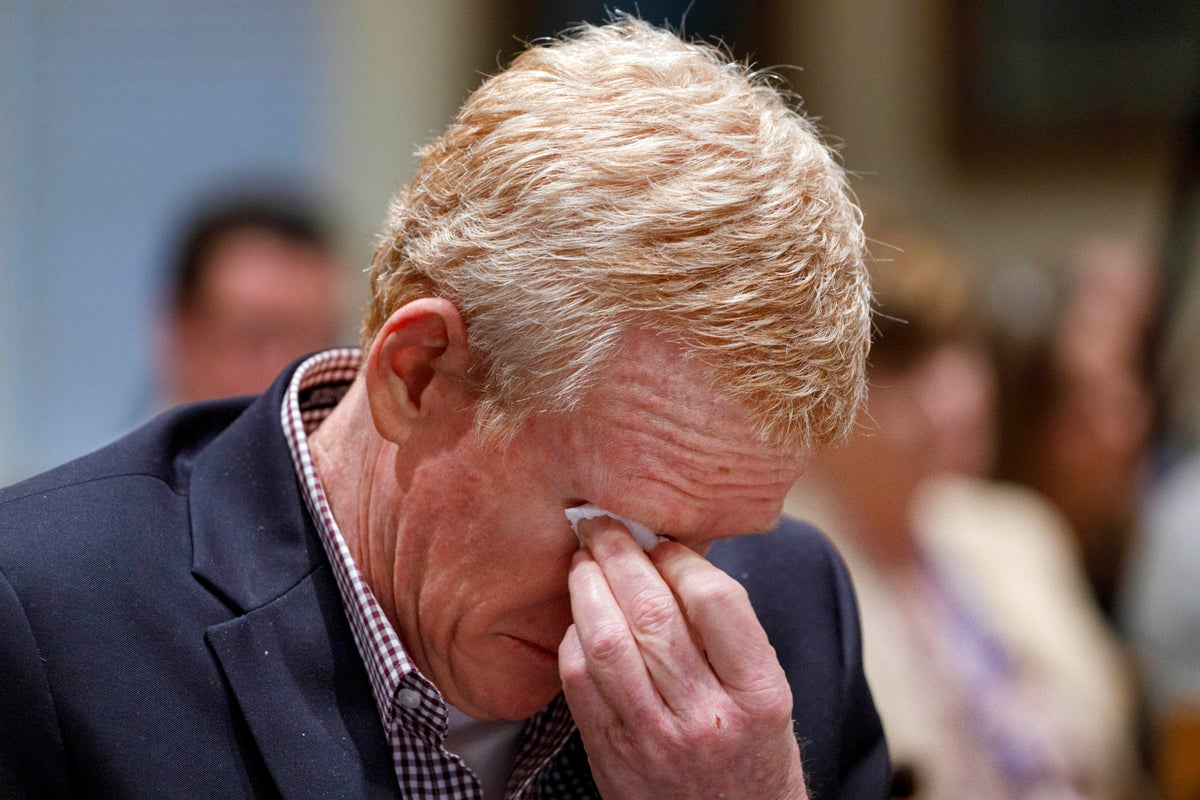 First officer on scene describes finding Alex Murdaugh's wife and son dead
Alex Murdaugh's high-profile murder trial is now in full swing with prosecutors slated to call more witnesses to the stand in Colleton County Courthouse in Walterboro on Friday.
The disgraced legal scion, 54, is accused of gunning down his wife Maggie, 52, and son Paul, 22, at the family's estate in Islandton on 7 June 2021. He denies the allegations.
On Thursday, jurors were shown dramatic bodycam footage from the first officers responding to the scene of the murders.
In the footage, Mr Murdaugh is heard "immediately" offering up a motive for why an unidentified killer would shoot dead his wife and son as soon as Sgt Daniel Greene arrives on the scene.
"This is a long story. My son was in a boat wreck," Mr Murdaugh is heard saying. "I know that's what this is."
At the time, Paul was awaiting trial on charges over a fatal 2019 boat crash where Mallory Beach, 19, died.
Jurors also heard the 911 call made by Mr Murdaugh that night and heard testimony from other first responders.
The murder trial is only one of Mr Murdaugh's troubles in a saga spanning a botched hitman plot, multi-million-dollar fraud schemes and unexplained deaths.