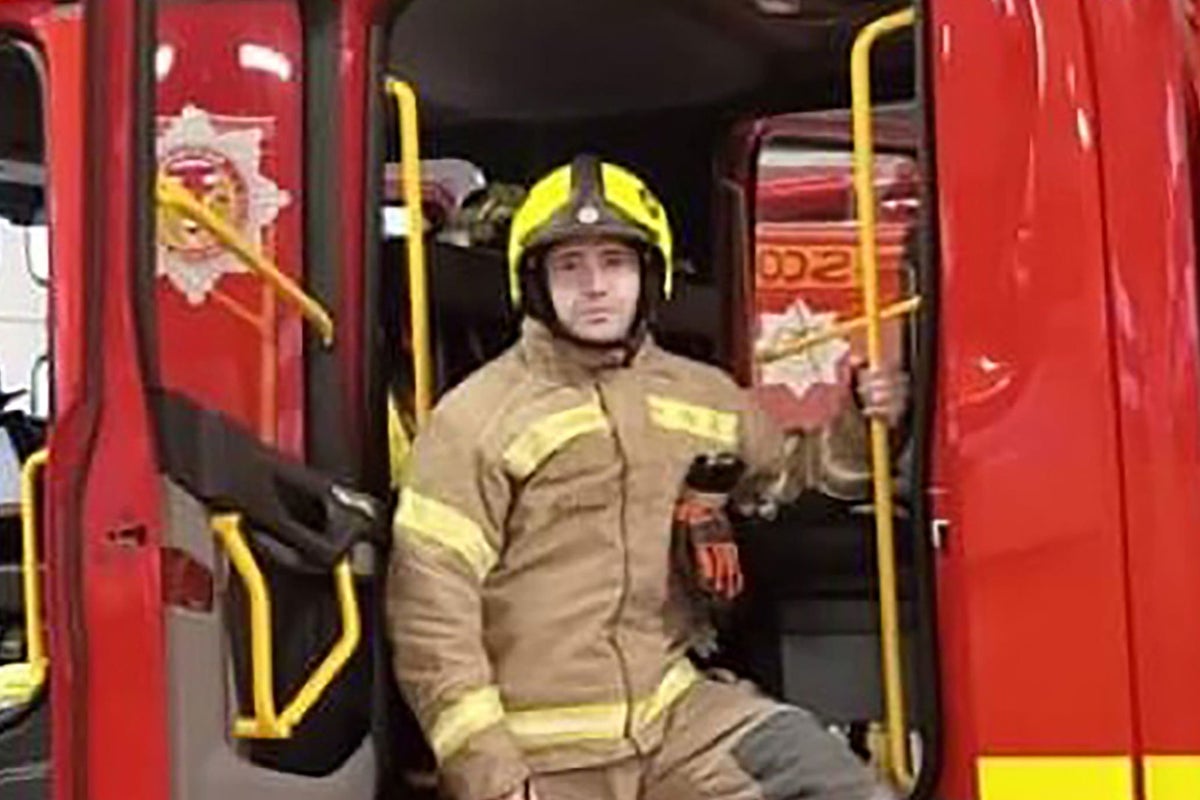 A firefighter who died after being critically injured tackling a blaze at the historic Jenners building in Edinburgh should be awarded the George Cross, Alex Cole-Hamilton has said.
The Scottish Liberal Democrat leader paid tribute to Barry Martin, 38, from Fife, who was injured tackling the fire at the former department store last week.
The award is the highest civilian gallantry award and is given for acts of the greatest bravery, or acts of courage in extreme danger.
Speaking at First Minister's Questions, Mr Cole-Hamilton said: "When we are told to run from danger, our emergency workers run towards it.
"Last week, Edinburgh firefighter Barry Martin did just that and paid the ultimate price in doing so.
"I hope that the First Minister will join me in paying tribute to Barry and join our efforts to see him awarded the George Cross – the highest award for civilian gallantry."
Mr Martin was one of five firefighters taken to hospital following the fire.
He died on Friday, making him the first Scottish firefighter to die in the line of duty since Ewan Williamson, who died after being injured in Edinburgh in 2009.
Ms Sturgeon paid her "deepest condolences" in the Holyrood chamber to Mr Martin's family.
She said: "He typifies the bravery and courage of all of our emergency service workers but, in particular, our firefighters.
"I have written to firefighter Martin's family, but the thoughts of everyone across the chamber are very much with them at this time.
"I hope that at this horrendously sad time for them, they will take some comfort from the love that has been expressed from all who knew and worked with Barry."
Following Mr Martin's death, the firefighting community took to social media to post an image of a black circle with a red line through it – a symbol used by fire departments to show respect for firefighters injured and killed in the line of duty.