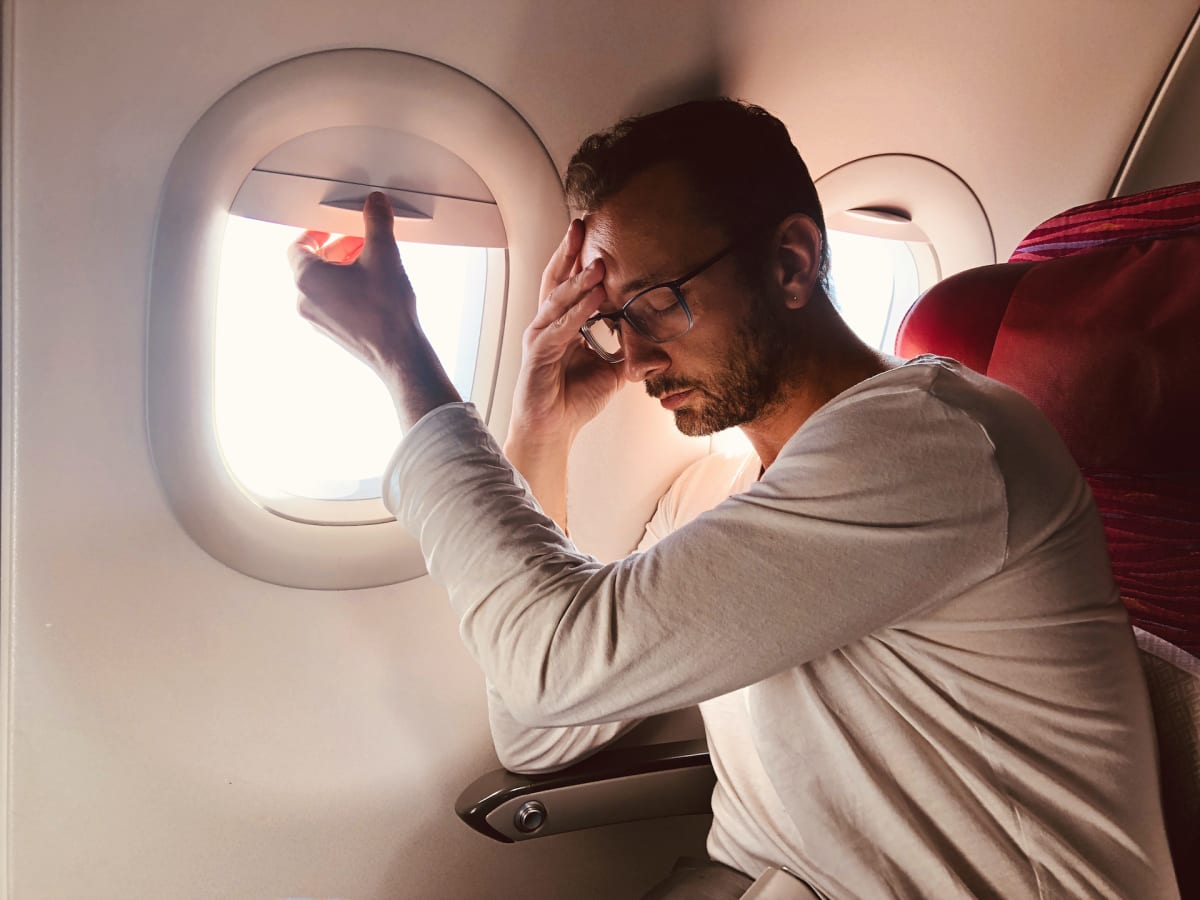 Anyone under age 35 will struggle to even fathom a reality in which smoking on a plane was even remotely possible.
While airlines fought to allow it up until the mid-1980s, Congress passed a law banning smoking on domestic flights shorter than two hours in 1987. Restrictions on all types of flights followed soon after.
DON'T MISS: See: Passenger 'Voted Off' Frontier Airlines After Fight
Even the smallest airplane is, in 2023, heavily equipped with smoke detectors, while trying to sneak a smoke on a commercial flight can earn one a fine of several thousands of dollars or even a lifetime ban from the airline.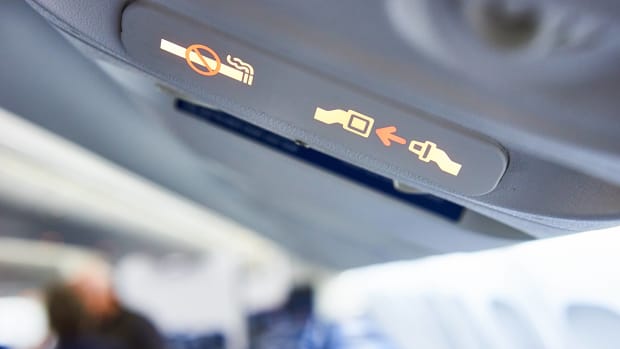 Passengers Trying To Sneak This Aboard Flights Is a Major Issue
While vaping and the use of e-cigarettes are also banned on flights, the skyrocketing rise in use over the last five years has left some airlines struggling to enforce them as passengers use them anyway.
According to the annual report from International Air Transport Association (IATA), the use of "cigarettes, e-cigarettes, vapes and 'puff devices' in the cabin or lavatories" was the number one non-compliance issue that airlines dealt with in 2022. 
Refusing to fasten a seat belt, sneaking extra carry-on baggage allowance and consuming one's own alcohol onboard followed the wider category of "smoking" even as use of traditional cigarettes is on the decline.
There has, overall, been a significant rise in unruly passengers overall — while there was only was one such occurrence for every 835 flights in the U.S. in 2021, that number rose to one in every 568 flights in 2022. This is a nearly 37% increase at a time when airlines are dealing with a staffing shortage following the pandemic and many passengers are frustrated over rising costs and declining service.
An 'Increasing Trend Of Unruly Passengers'
"The increasing trend of unruly passenger incidents is worrying," IATA Deputy Director General Conrad Clifford said in a statement on the findings. "Passengers and crew are entitled to a safe and hassle-free experience on board. There is no excuse for not following the instructions of the crew."
Other notable statistics include a 61% increase in physical abuse as well as similar spikes in verbal abuse of airplane staff and onboard intoxication. Despite the recent spike, physical attacks and fights are still quite rare and occurred only on one of every 17,200 flights last year.
That said, the increase in bad behavior has alarmed regulators and is prompting more stringent enforcement measures. At the start of 2022, the IATA published a new guidance document clarifying the powers airlines have to stop disruptive passengers while also encouraging local states to implement the Montreal Protocol of 2014 and give airlines greater prosecution powers.
The agency calls it a "two-pillar strategy" that both calls for broadening enforcement measures and raises awareness around what airline staff have the power to do — according to IATA, many unpredictable situations escalate because flight attendants aren't always sure what they have the power to do.
"No one wants to stop people having a good time when they go on holiday —  but we all have a responsibility to behave with respect for other passengers and the crew," Clifford said. "For the sake of the majority, we make no apology for seeking to crack down on the bad behavior of a tiny number of travelers who can make a flight very uncomfortable for everyone else."
Receive full access to real-time market analysis along with stock, commodities, and options trading recommendations. Sign up for Real Money Pro now.