Air quality in four Bihar cities back to pre-Covid levels: Report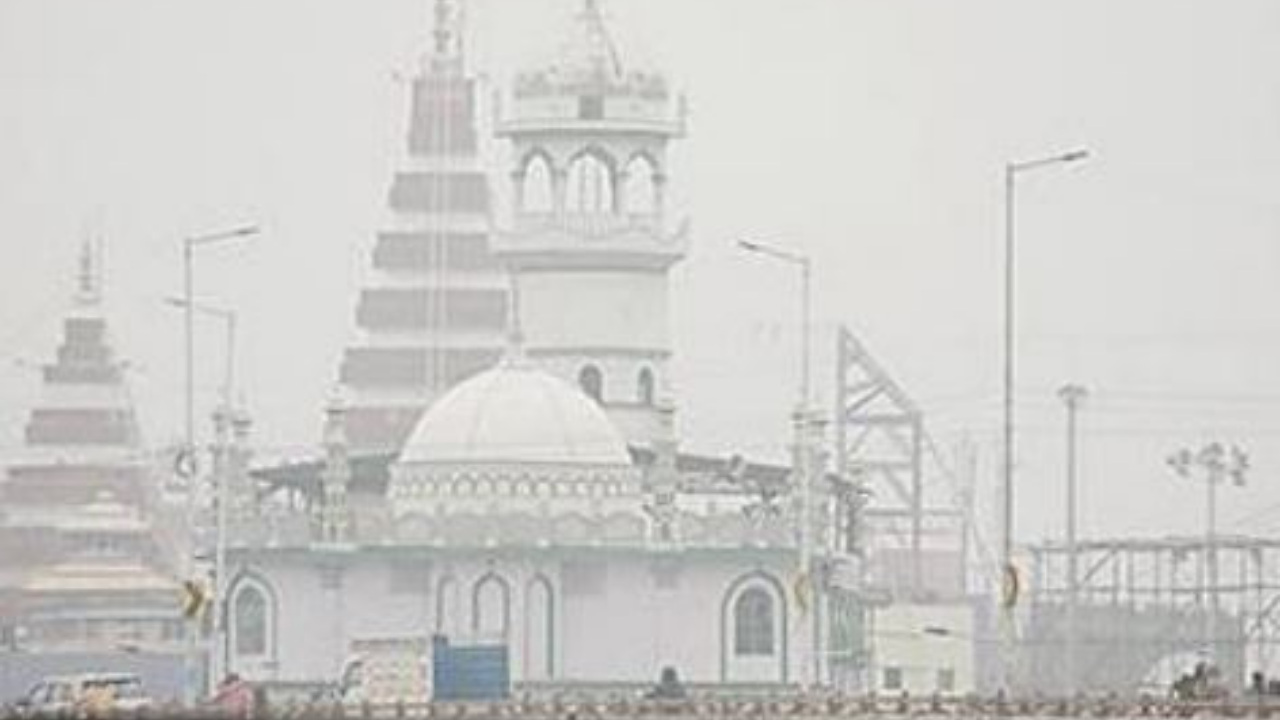 PATNA: Most cities in the state recorded a rising trend in annual particulate matter (PM)2.5 level in 2021 after the initial drop in air pollution level in 2020 due to Covid-induced lockdown, as per new analysis of regional pollution trends done by Delhi-based Centre for Science and Environment (CSE).
The analysis, released on Monday, showed that Muzaffarpur's annual average of PM2.5 had jumped from 74 micrograms per cubic metre (µg/m3) in 2020 to 78 in 2021 while Patna's annual average of PM2.5 rose to 75 in 2021 against 64 µg/m3 in 2020. The annual average of PM2.5 level in Hajipur was 60 µg/m3 and it was 49 µg/m3 in Gaya.
Track the pollution level in your city
The national limit is 40 micrograms while the World Health Organisation's recently set annual standard for PM2.5 is 5 micrograms. PM2.5 are tiny particles in the air that reduce visibility and trigger several diseases, including fatal ones like cancer.
According to experts, Muzaffarpur needed reduction in annual average of PM2.5 levels by 49% to meet the clean air standard, Patna by 45%, Hajipur by 33% and Gaya by 18%. The report was made on the basis of real-time air pollution data generated by the Central Pollution Control Board (CPCB) at 13 stations in four cities of Bihar between 2019 and 2021 – six stations in Patna, three each in Muzaffarpur and Gaya and one in Hajipur.
The only silver lining was that severely polluted days were not recorded in any of these four cities during 2021. However, share of "very poor" days was highest in Muzaffarpur at 93, followed 67 at Patna.
The winter smog that engulfs north India during early November begins to extend eastward during late December and early January. The trend continues as the air quality index of Patna was recorded at 271 in 'poor' zone on Tuesday.
Patna has registered 2.5 times increase in amount of nitrogen dioxide in air of all cities of eastern states during December compared to the previous months. In Patna and Kolkata, high NO2 levels persist till midnight. In absolute concentration term, Patna registered the highest monthly average of 51 ug/m3 in December.
Patna and Howrah had the greatest pollution build-up on Diwali night, with a 3.3-fold increase in night-time PM2.5.
The overall concentration of PM2.5/PM10 ratio in Bihar is higher during winter (November to January) when it hovers around 55%.
Gaya has the highest PM2.5/PM10 ratio in all three seasons – summer, monsoon and winter with PM 2.5 share as high as 73% in winter. Hajipur shows high percentage of PM2.5/PM10 ratio during monsoon at 51%.