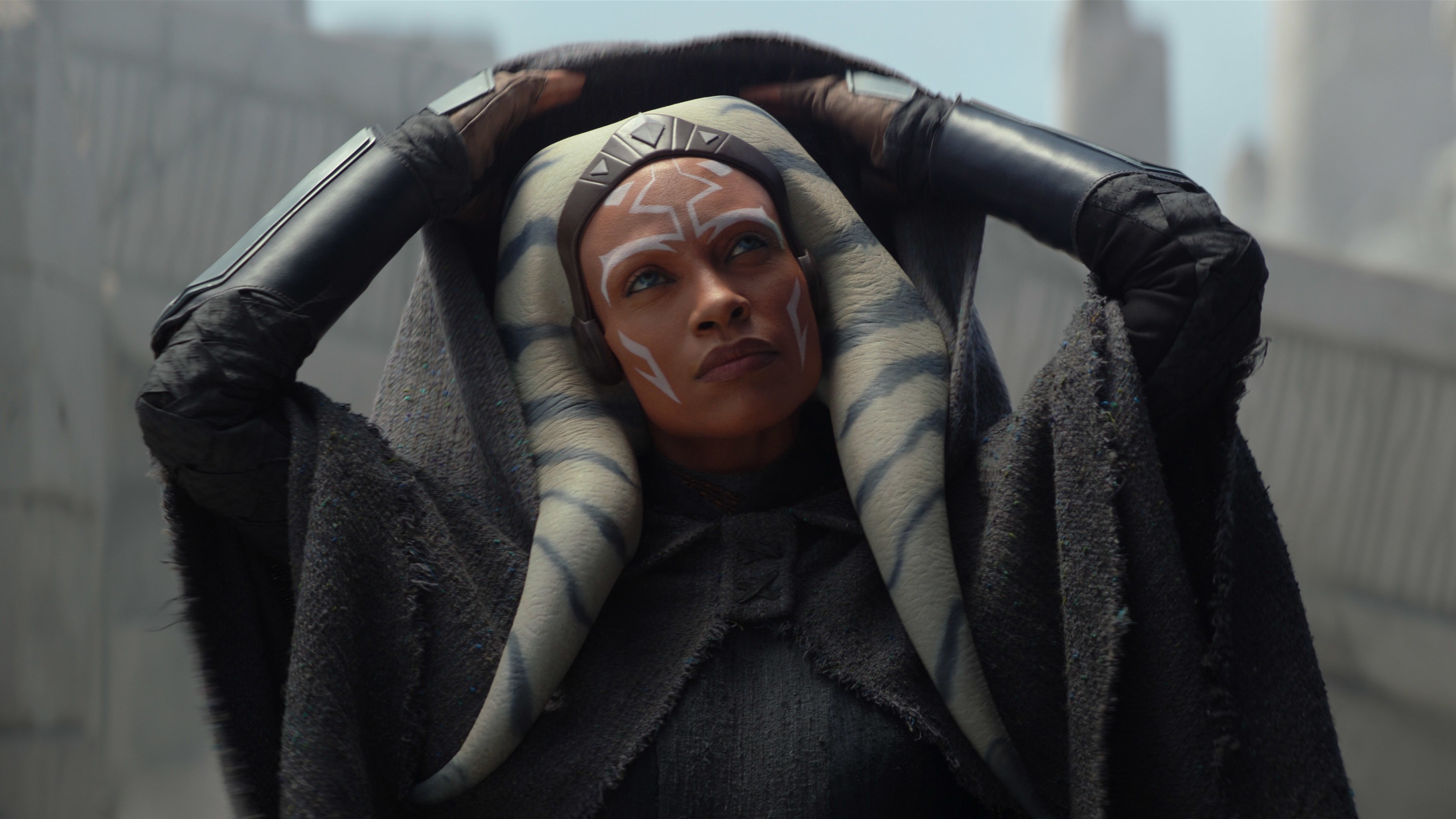 Ahsoka is the latest addition to the ever-growing collection of Star Wars shows available on Disney Plus. 
With The Mandalorian season 3 over and done with, all eyes are now on another corner of the galaxy far, far away, as Rosario Dawson returns as the Jedi outcast, Ahsoka Tano.
Specific info about the new series is still being kept under wraps, though a teaser trailer landed in April and seemed to reveal that Ahsoka Tano will be bracing for the return of Grand Admiral Thrawn, the show's primary antagonist. 
Here's what we know about Ahsoka right now...
Ahsoka release date
Disney has confirmed that Ahsoka will release on Disney Plus in August 2023, though we're still waiting for an exact release date to get confirmed right now. 
Production on the series got underway in May 2022, and was teased with a behind-the-scenes shot of the director's chair.
Ahsoka, an Original series, starts production today. pic.twitter.com/tgbTAoBkkdMay 9, 2022
How many episodes of Ahsoka will there be?
Ahsoka will run for eight episodes. Running times haven't been shared just yet, but Star Wars shows have typically run for between 30-50 minutes on Disney Plus.
Ahsoka plot: What is Ahsoka about?
The official synopsis for Ahsoka gives very little away about the plot. It reads: "Set after the fall of the Empire, "Ahsoka" follows the former Jedi knight Ahsoka Tano as she investigates an emerging threat to a vulnerable galaxy."
It's been reported that the series is serving as a sort of follow-up to the cliffhanger ending of the animated series, Star Wars: Rebels. That series ended with Sabine and Ahsoka vowing to track down their compatriot, Ezra Bridger, and since we know he (and their former foe, Grand Admiral Thrawn) are both in the show, this seems a likely direction for Ahsoka to take.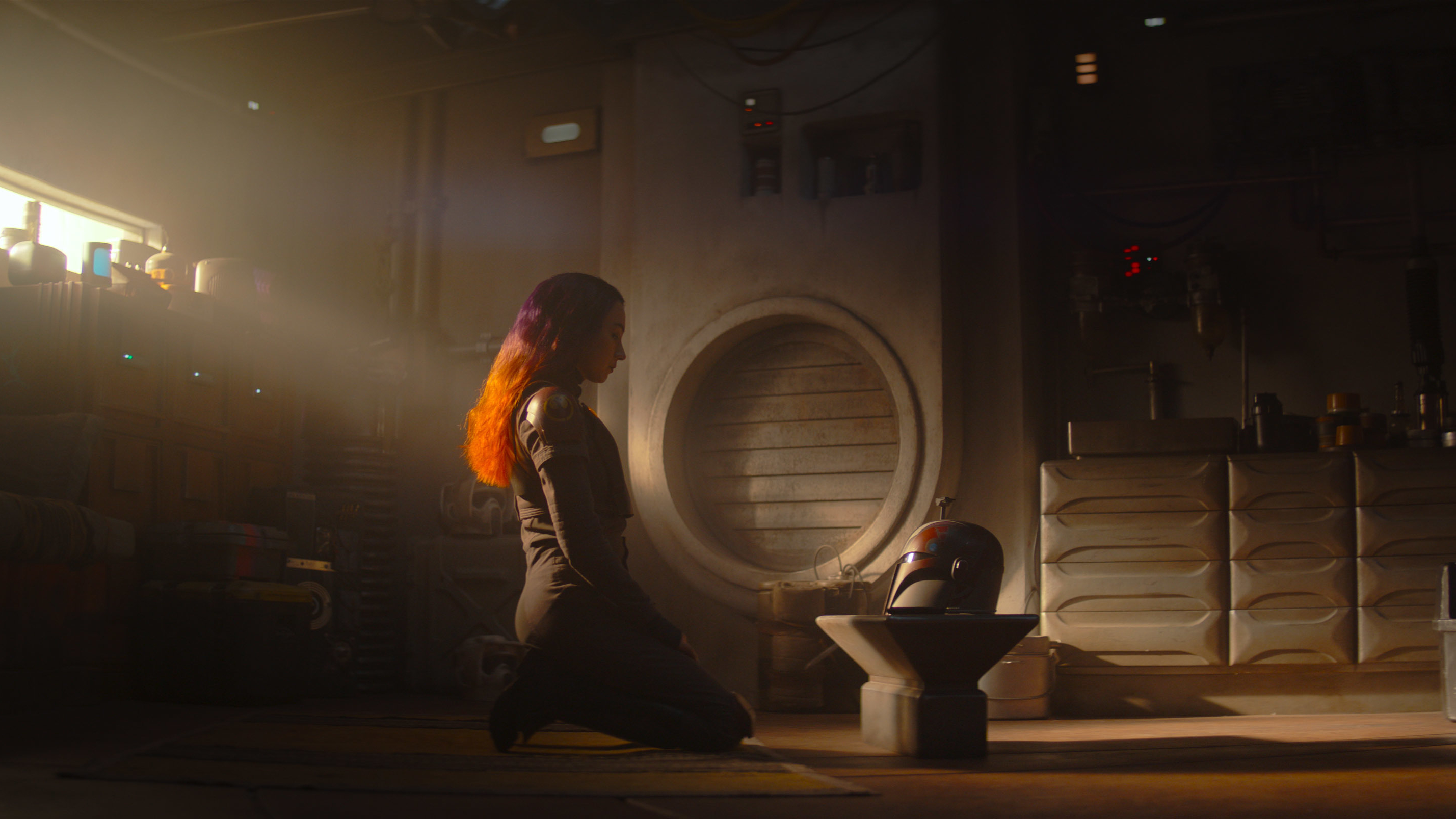 Ahsoka cast
You can't have an Ahsoka Tano series without Ahsoka Tano, and Rosario Dawson is reprising her role as the character she first played in The Mandalorian. Savannah Steyn (House of the Dragon, Intergalactic) has been rumored to be playing a younger version of the character in the show, too.
Hayden Christensen—last seen in live-action as Darth Vader in Obi-Wan Kenobi—has also been reported to be appearing as Anakin Skywalker. Ahsoka trained under the man who would be Darth Vader, and it's assumed Christensen will be appearing in flashbacks (especially since Ahsoka takes place after Vader's death in Return of the Jedi). There's also a possibility that he could be playing a Force Ghost version of his character, though.
Eman Esfandi and Natasha Liu Bordizzo are on board as the live-action incarnations of Ezra Bridger and Sabine Wren. Also making his live-action debut is the legendary Star Wars villain, Grand Admiral Thrawn, who is being played by Lars Mikkelsen, who previously voiced the character in animated form.
The late Ray Stevenson will also appear as Baylon Skoll, an ex-Jedi who escaped Order 66 and allied with Grand Admiral Thrawn. His apprentice, Shin Hati, is portrayed here by Ivanna Sakhno.
Ivanna has teased a little more about her character in an interview with Entertainment Weekly. "Shin is quite an intense and ambitious Force-wielder" and is "very skilled in lightsaber combat", she said, later adding: "I hope that despite her darkness of a character, we're able to also expand our understanding of that darkness within someone and the reason behind it."
Further casting includes:
Mary Elizabeth Winstead as Hera Syndulla
Genevieve O'Reilly as Mon Mothma
David Tennant as Huyang (voice performance)
Diana Lee Inosanto as Mogan Elsbeth
Nelson Lee as Senator Xiono
Jacqueline Antaramian as Senator Rodrigo
Wes Chatham as Captain Enoch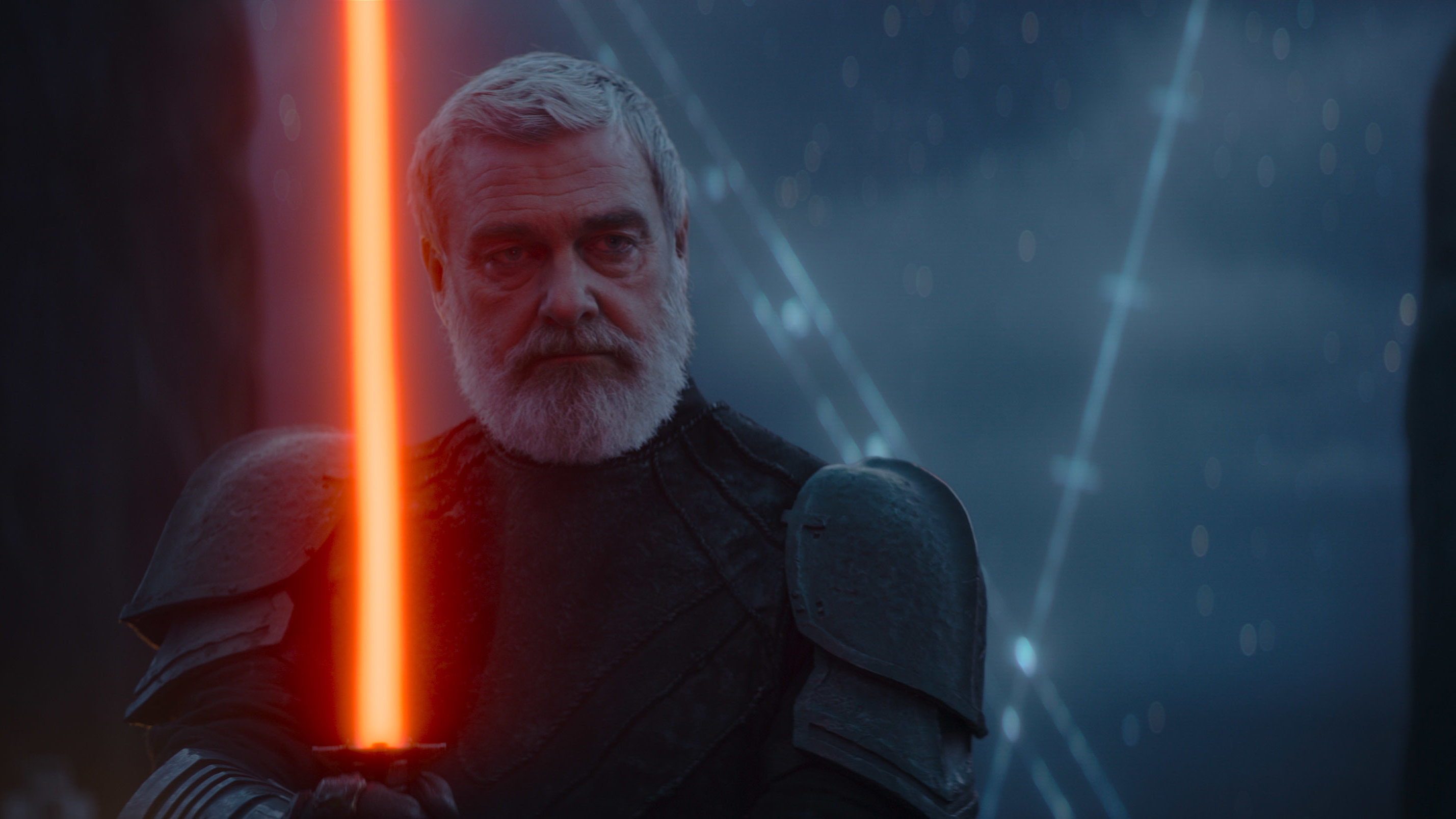 Is there an Ahsoka trailer?
A teaser trailer for the series arrived in April 2023. In it, Ahsoka mentioned that some looming dark threat is on its way in a voiceover. Then, we see her taking on several foes with her iconic white lightsabers and witness her reconnect with Sabine. Check it out below: