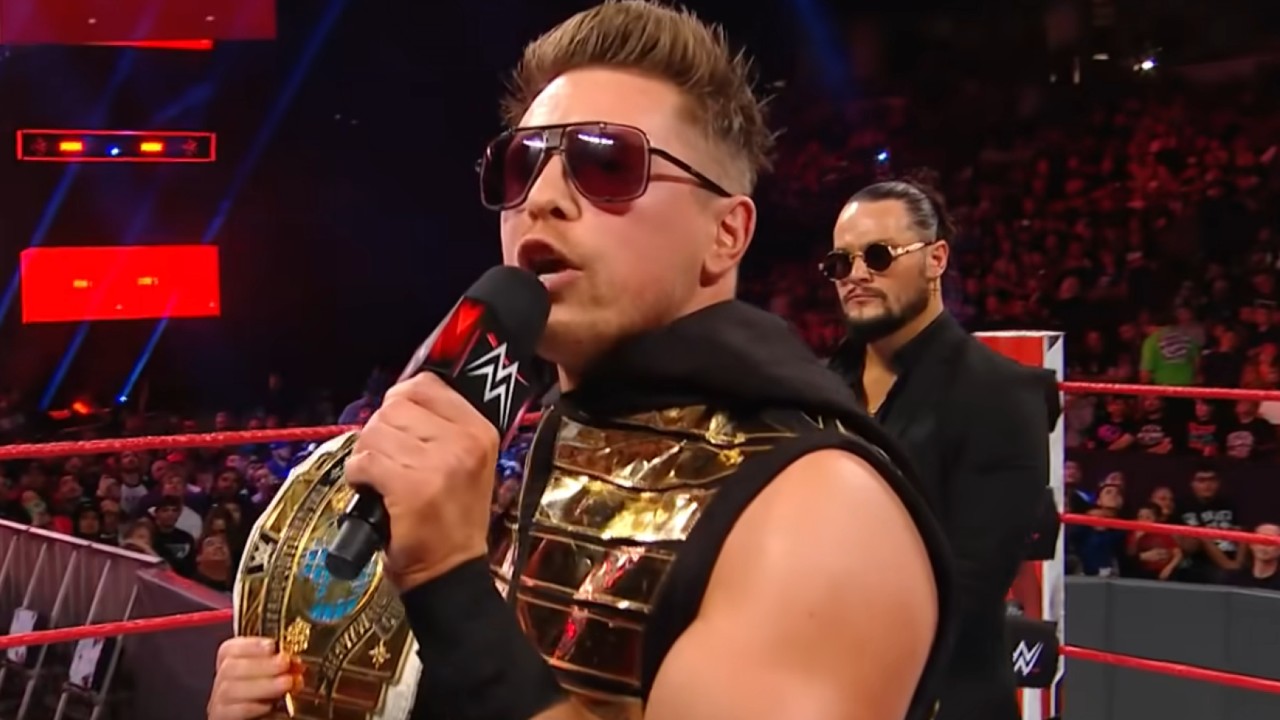 Usually, after somebody wins the Super Bowl, they go to Disneyland, but when you're the host of Wrestlemania, you don't have to wait until the big show is over. WWE's The Miz headed to Disneyland Resort to celebrate his five-year-old daughter's birthday and I cannot get over how adorable these pictures are. Also, the kid apparently loves Radiator Springs Racers, so she's clearly got fantastic theme park taste. 
Mike "The Miz" Mizanan and his wife, WWE's Maryse, took their family to Disneyland to celebrate the birthday of their daughter Monroe. He posted a great collection of pictures and videos to Instagram showing the birthday girl having an absolute blast, meeting characters, and riding Dumbo and Ariel's Undersea Adventure. But it was apparently Cars Land that stole the kid's heart. Check it out.  
As is often the case, it's hard to tell who is having more fun at Disneyland, the kid or her father. Each of the videos is about The Miz making sure that his daughter is having fun and capturing pictures of her looking on in wonder at the happiest place on earth. He may play a tough guy on TV but he is such a dad in these images.
The Miz family got to check out the newly remodeled and only recently reopened Mickey's ToonTown, where Monroe met Goofy and got to walk around with him. She's clearly having a blast. Goofy seems to have been a bigger hit than meeting Mickey Mouse himself at the Storyteller's Cafe for breakfast. Maybe the kids hadn't had their coffee yet.
The young girl clearly enjoyed Dumbo and The Little Mermaid but it was apparently Radiator Springs Racers at Disney California Adventure that the kid really loved. It's a fantastic attraction that combines classic dark ride elements with a little speed and excitement. The only problem with wanting to do the ride over and over again is that it regularly has one of the longest lines in the park. Though I'm guessing the WWE Superstar wasn't above springing for Genie+ for his family and grabbing a Lightning Lane.
Although, I'm guessing the WWE superstar and his family got escorted around the parks by a plaid Cast Member and were likely able to skip the line more than once if they really wanted to. VIPs like celebrities usually are escorted around the park by a Cast Member which allows them the ability to experience the park without being hassled by fans, though it also means they get to usually skip lines and get access to things the rest of us don't get. If you're a Kardashian you even get to go on rides alone.
It's going to be a busy week in Southern California for The Miz, who is set to be the official host of Wrestlemania 39 this weekend, so it's actually really cool to see him having some wonderful family time at Disneyland.