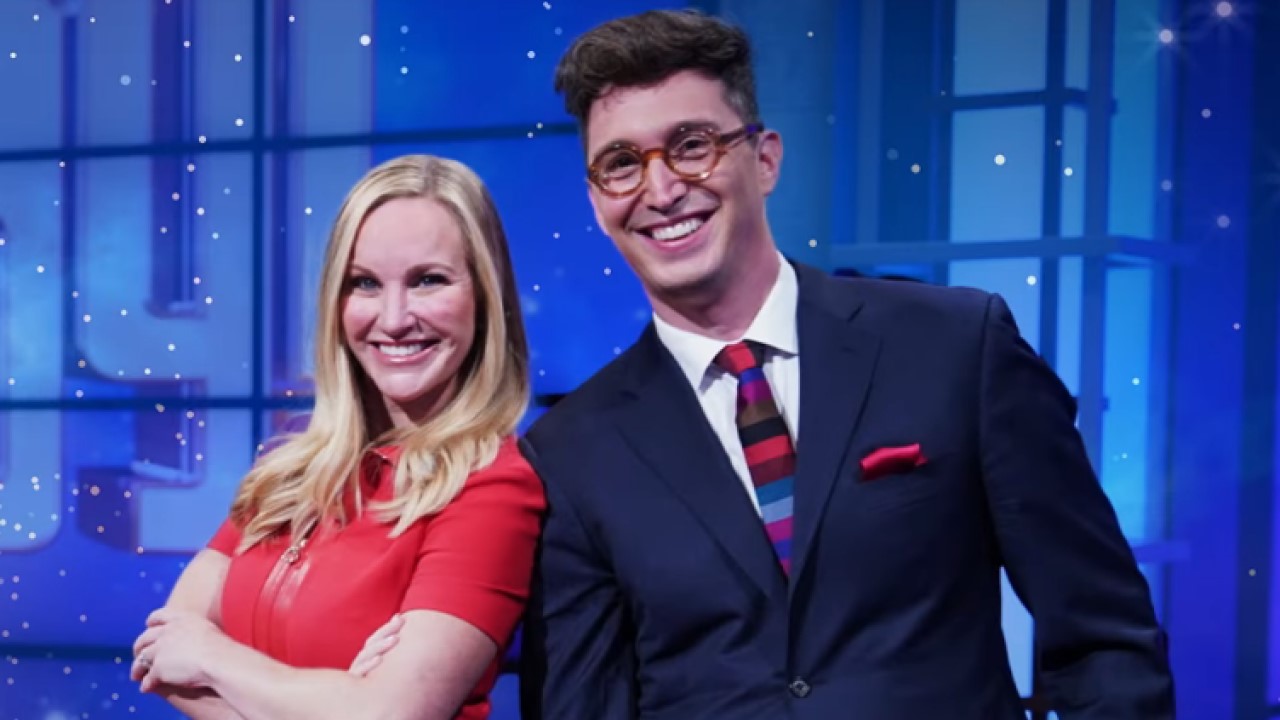 Jeopardy! celebrated its 59th anniversary in March, and the fact that very little has changed about the quiz show in nearly six decades speaks to how strong its format is. While there have been some updates — an increase in the dollar amount the clues are worth and doing away with the five-day limit, for example — Jeopardy! remains comfortably predictable. But a recent champion's admission that she was "thrilled" to lose because she didn't have to do any more contestant interviews has opened the floor for debate on whether or not that part of the show remains relevant.
Two-day champion Lisa Sriken became an instant fan favorite for her enthusiasm and fun facial expressions, but she took some fans by surprise when she expressed relief that she did not have to return following a loss in her third game on Jeopardy!, calling the anecdotal portion of the program "excruciating." Longtime producer Sarah Whitcomb Foss and former Jeopardy! champion Buzzy Cohen each shared their views on contestant interviews on the Inside Jeopardy! podcast, with the veteran player saying that also isn't his favorite part of the show. He continued: 
Buzzy Cohen makes an interesting point, bringing up the fact that executive producer Michael Davies — and host Ken Jennings as well — considers Jeopardy! more of a sport than a game. 
Sarah Whitcomb Foss, however, said learning those little factoids about the players allows the audience to connect with them better, providing a more engaging viewing experience. It's also one of the few times the contestants actually get to talk to the host. In the end, for her, it comes down to not messing with a winning formula. Foss argued: 
The former Tournament of Champions host was sure to clarify that he wasn't suggesting Jeopardy! lose the contestant interviews. 
It's definitely an interesting conversation that Lisa Sriken started, because as she pointed out, a player can be good at the trivia part but struggle when it comes to talking about themselves. Also, the interviews fall in the middle of the "Jeopardy!" round, which is significant for players trying to find their rhythm for better buzzer speed.
It's also been an issue for super champions to continue to come up with stories to tell. Ken Jennings has admitted that during his record-holding 74-game win streak, he made some anecdotes up, because he simply ran out of things to say about himself. 
Whether you're curious to see what stories the contestants will come up with next, or you just want to see the trivia, you can check your local listings to find out when to catch Jeopardy! in your area. And, be sure to check out our 2023 TV schedule to see what premieres are coming soon.