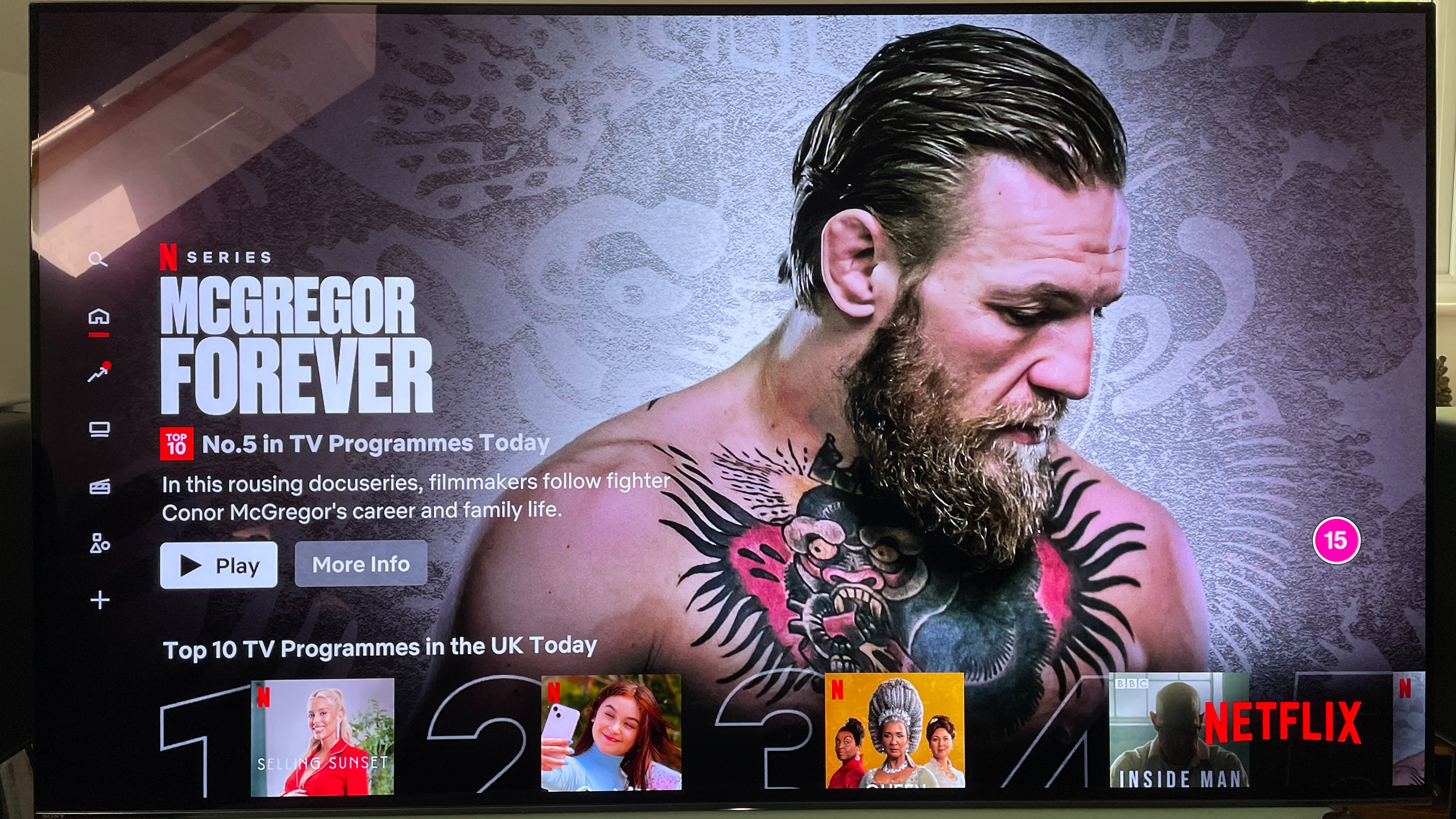 Netflix has axed its cheapest ad-free tier in the UK and US (via Cordbusters). Until this week, the Basic option costed £6.99 / $9.99 a month, and offered ad-free viewing in 720p HD on one device. Now that it's gone, the cheapest option without adverts is the Standard plan, which costs £10.99 / $15.49 a month.
The streaming giant recently culled the Basic tier in Canada as well.
But there is some good news – existing customers are unaffected. Those already on the Basic tier will remain on it, while the price of the other options hasn't changed.
It's anyone looking to downgrade to a cheaper tier – or take up Netflix for the first time – who has had their options limited. They face either paying more for the Standard plan outlined above, or less (£4.99 / $6.99) for Standard with ads, which means having to put up with adverts.
Netflix is keen to stress that the Standard with ads tier is cheaper than its rivals, which is true: Disney+ is £7.99 / $7.99 a month, while Amazon Prime Video is £8.99 / $14.99 a month (without Prime membership). Netflix's co-CEO Greg Peters said the firm's plan was to "optimise" the service's plan structure, and doubtless this move does make it simpler for people to pick a plan. But there's no getting away from the fact that if you're a new subscriber wanting Netflix without ads, it's going to cost you more.
In other Netflix news, the streamer's decision to stop letting customers share their passwords has paid off. It reported 5.9 million more subscribers than in March (via BBC). The service now offers a 'paid sharing' option which allows customers to share their account with another household.
MORE:
I'm sick of Netflix, Disney+ and Prime Video – here are 4 fantastic alternatives I'd recommend instead
These are the best video streaming services
And the best TV deals