ACT records 13 new cases of COVID-19, as territory braces for another month of lockdown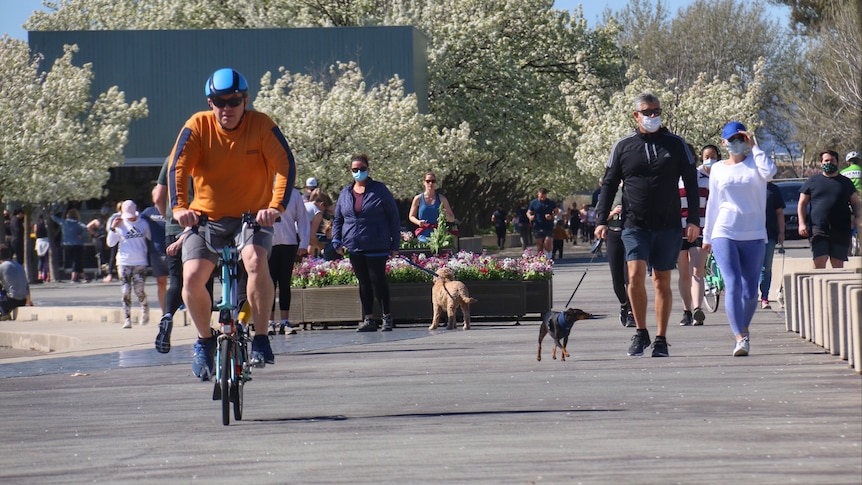 The ACT has recorded 13 new locally acquired cases of COVID-19 as the territory endures what Chief Minister Andrew Barr says is one of the "toughest moments" in Canberra's history.
At least eight of the new cases spent some time infectious in the community.
Five of the new cases are yet to be linked to a known case or transmission site. The remaining eight cases are all household contacts of a known case.
Seven people are now in hospital with the virus — one of those is in intensive care and requires ventilation.
There are currently 243 active cases in the territory.
Yesterday the ACT government announced the territory would remain in lockdown for another four weeks.
ACT vaccination rates remain strong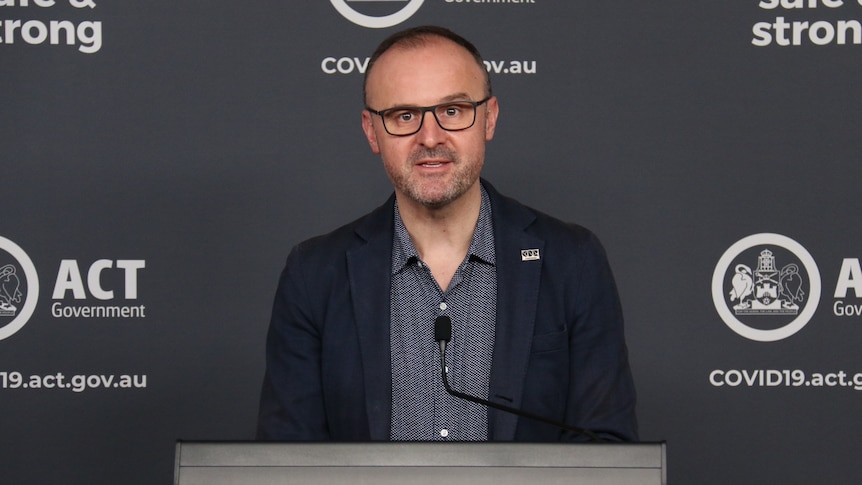 ACT Chief Minister Andrew Barr said yesterday was another strong day of vaccinations for the territory. 
"This number will continue to grow in the coming weeks, with around 70,000 people still waiting on a first dose through an ACT government clinic."
Mr Barr said 12-15-year-olds would be able to book for a Pfizer vaccination at ACT government clinics from next week. 
"Soon we will have administered first doses to everyone who wants one. And then the balance of the vaccination program will shift to second doses – and it will significantly pick up pace," he said.
"We will support the work that is being undertaken nationally and locally to achieve a COVID-normal life as soon as is possible."
But Mr Barr acknowledged yesterday's announcement that the lockdown would be extended was difficult to hear for some Canberrans.
"This is one of the toughest moments in our city's history, and I want people to know it is okay to reach out and ask for help if you need it," Mr Barr said.
"Our vaccination milestones are in sight, and our objective through all of this is to keep our community safe and to work towards a safe and happy Christmas, and summer holiday period for everyone."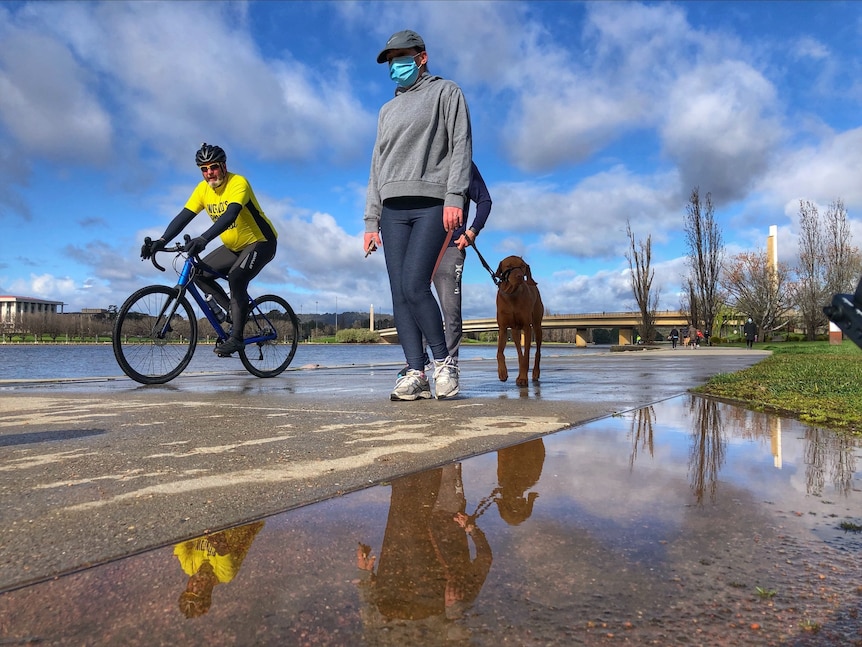 Unknown cases still out in community, health authorities say
ACT Deputy Chief Health Officer Vanessa Johnston said due to a large number of unlinked cases, it was likely there were cases in the community that had not been found.
"We are still seeing people infectious in the community, some of whom are attending essential work while infectious," Mr Barr said.
"If we were to relax our restrictions now, we risk this outbreak rapidly escalating when not enough of us are vaccinated and therefore we would see a proportion of cases with severe disease outcomes including hospitalisation, ICU admissions and even death."
Dr Johnston said it was important Canberrans stayed the course over the next few months.
"If we continue to do the right thing now, if we stay the course, we'll be in a much stronger position to come out of the lockdown in the weeks to come."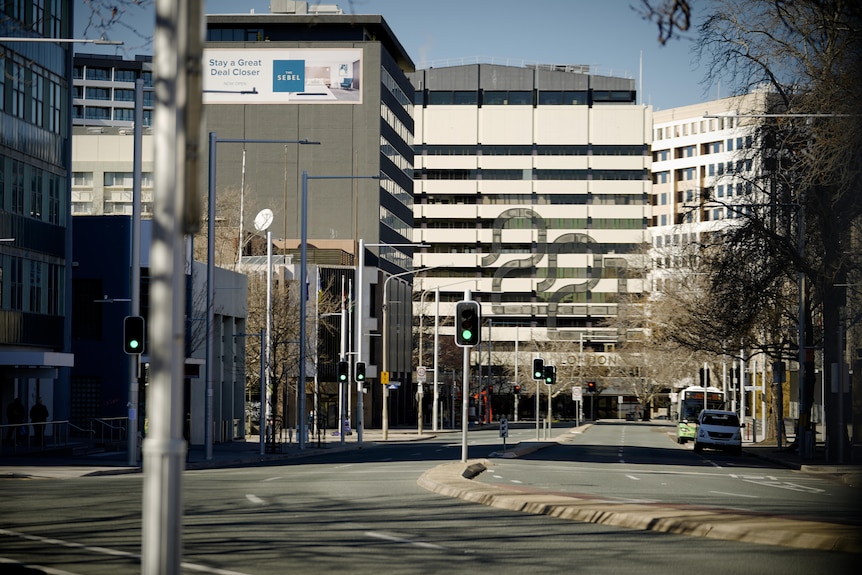 Chief Minister pushes back against 'roadmap' criticism
Yesterday, when the government announced the extension of the lockdown, some in the community, including businesses, criticised the lack of detail provided for what came next.
Today, Mr Barr reiterated that the transition out of lockdown would be similar to the territory's emergence last year, but was subject to change given the unpredictability of the virus.
"We expect restrictions to gradually change as we transition through these vaccination phases in October and November, with the caveat that they may need to be adjusted to respond to increased risk of COVID-19 spread," Mr Barr said.
"Density restrictions will apply within businesses, venues and facilities like last year; business will be asked to apply density limits of one person per four square metres and then phasing down to one per two square metres periods of time during the transition."
Mr Barr also pointed to the media's characterisation of yesterday's announcement as a "roadmap", instead of the government's wording of a "pathway forward", as a potential reason for the confusion in the community.
"It is challenging to communicate this level of information and detail this far out from making decisions," Mr Barr said.
"We are not the only jurisdiction that is going to go through this challenge — every state and territory will and NSW has put something out.
Mr Barr also said, unlike NSW, which has flagged easing restrictions for fully vaccinated residents, the ACT was not currently considering the same early freedoms to double-dosed Canberrans through a vaccine passport system.
Mr Barr said he had questions over how such a system would be work fairly or be enforced and how long it would be required – a timeframe he said might simply cover states' transition from 70 per cent to 80 per cent fully-vaccinated.
"If it is just for that transition, in the ACT's context that could be just five days," Mr Barr said.
There were more than 3,000 tests conducted in the ACT yesterday.