Across classes, teachers focus on here & now to bridge learning gaps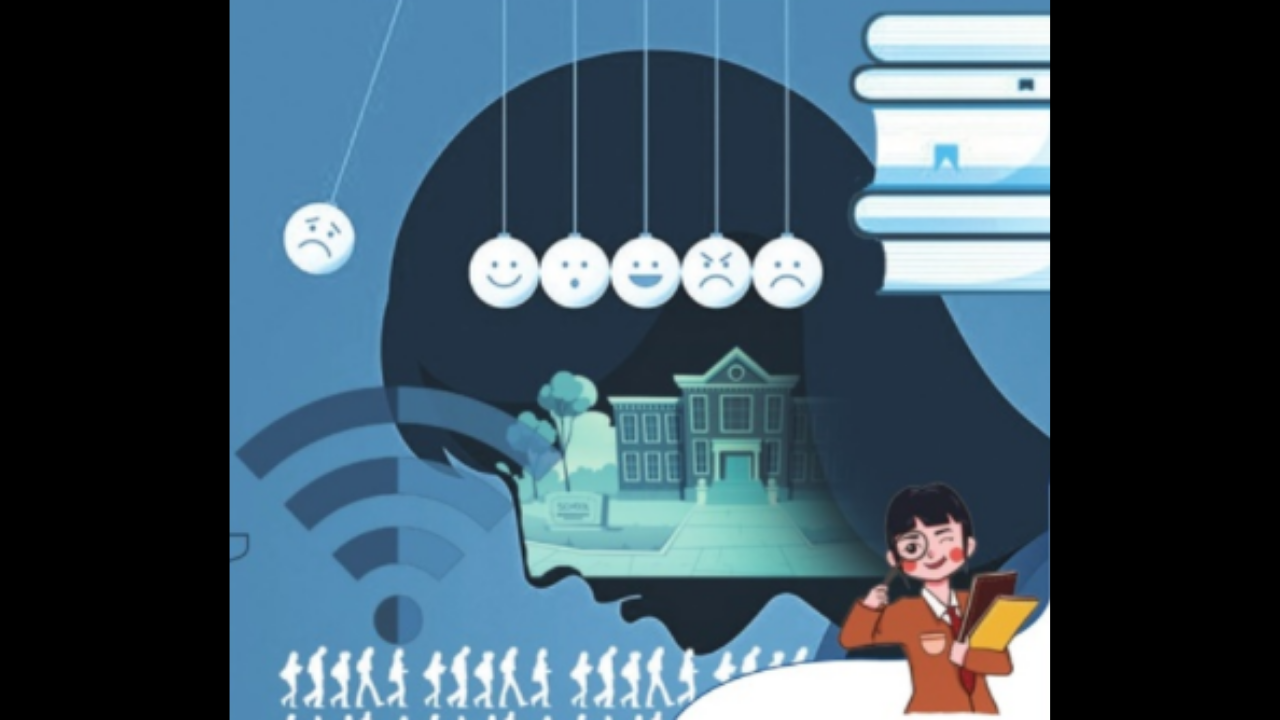 PUNE: Educators are beginning to feel a deeper shade of despondency, helplessness and despair as they worry about more learning loss in students as schools have shut again after a rise in Covid-19 cases.
Teachers, stuck again in the online mode of teaching, said they now focus on what will help their students cope with this academic year and concentrate on core areas of knowledge.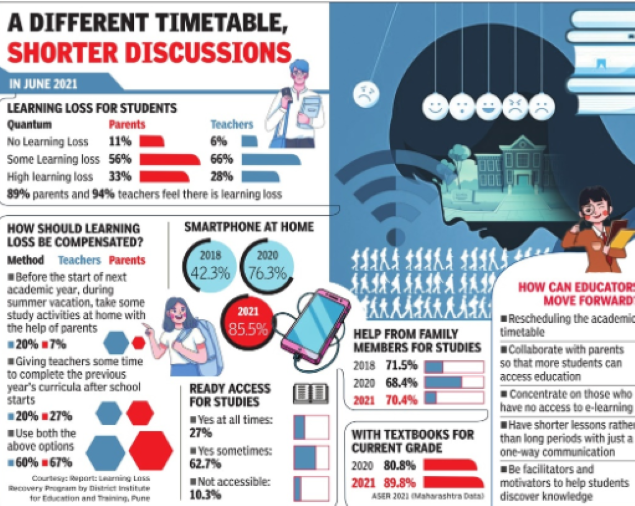 From focusing on activity-based learning in primary students to ensuring that those in higher classes are able to complete their answers on time, teachers at different levels are employing diverse techniques to help students.
Some said they get students to draw what they know about a subject, others look at games to test knowledge, and yet other educators are encouraging pupils to participate in writing and spelling games and taking up quizzes to recall past learning.
Vijay Kombe, a primary school teacher from Wardha, said they were teaching many things at the same time and it was not easy. "Std I students are okay because we had to teach them from the beginning. But since there was no anganwadi for them, making them sit is a task. Std II and even Std III students are being taught almost from the beginning, which means many have to be made aware of the alphabet and numbers.
So, after we re-teach them the basics, we also have to cover the syllabus for their own level, which will be another herculean task. We have realised that being strict with them won't work. They are too used to cellphones, and their attention span is weak in in-person classes."
Kombe has made some lessons into games or activities. He said the children enjoy the learning process which is essential in these times when there is so much to learn and so little time. "We are also appealing to parents to make the children revise the lessons and complete the homework," he added.
Assessments reports by various government and non-government agencies indicate that all students have experienced learning gaps during the pandemic when schools have been closed for in-person classes.
Komal Somaiyya, who works as domestic help and is a parent of three children, said, "My youngest son was in Std I last year and now he is in Std II. He doesn't know the alphabet, never mind how to read and write. I am illiterate. His elder sister and my second child is in Std V. Her teachers used to say she was a good student. My eldest son is in Std VII and has hardly touched his books since the lockdown. All our hopes are on the teachers. Only my husband owns a smartphone, and all three cannot uses it at the same time."
Some groups, especially students in rural areas and in urban-poor areas were disproportionately affected because of the lack of online devices as well as the lack of supporting structures around them.
This disparity is a daily struggle for teachers across the state. For primary teachers, the effort to get students to read, write and do simple maths has become an uphill task.
The Annual Survey of Education Report 2021 has said that smartphone availability among children aged 6-14 in rural Maharashtra has doubled in the past three years, but the increase in numbers doesn't necessarily translate to an increase in access.
Teachers say that the hardest part is making children in younger classes sit and write. Their associations want the education department to start classes in areas where there are not many Covid cases so that the slide in learning can be salvaged.
For those teaching the higher classes and Std X where pupils appear for the board exam, it is a battle to complete the syllabus despite a 25% cut, in time for the prelims and the board exam in March. Students need at least a month to prepare for the exams.
Teachers in higher classes said weaning children off cellphones is another challenge. Shamshuddin Attar, a secondary school teacher from Konkan, said that he had conducted a preliminary examination for his secondary students and found that a majority had performed poorly.
"It looks like we would need to revise so many topics which we had already completed online because students have not understood them. Writing speed has dropped because many have not been able to complete answering the questions. Mock tests/ prelims need to be taken multiple times and students need to be encouraged to attempt them before appearing for term-end examinations. Also, students seem to be addicted to cellphones. Parents must be specifically told to keep the devices away from children, now that we have very little time," Attar added.