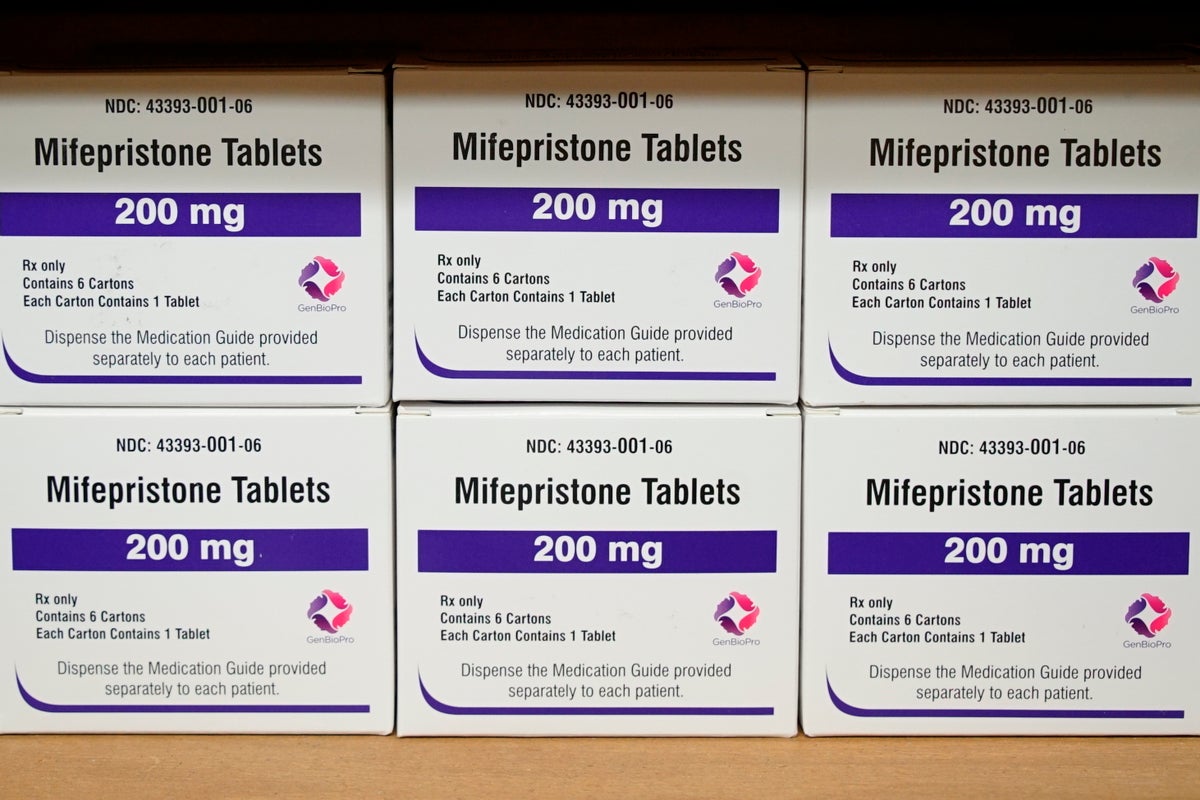 Retail stores will now be able to sell abortion pills in the US for the first time as the Food and Drug Administration (FDA) made a regulatory change in a major move towards expanding access to abortion for more women.
Mifepristone, the first pill used in the two-drug medication abortion regimen, will be available on retail shops and pharmacies that apply for certification to distribute the pill and can be bought with a doctor's prescription.
The FDA had first said it would be making those changes in December 2021 when it announced that it would relax some risk evaluation and mitigation strategies (REMS) on the pill, that had been in place since the agency approved it in 2000 and were lifted temporarily in 2021 due to the COVID-19 pandemic.
The changes included permanently removing restrictions on mail-order shipping of the pills and their prescription through telehealth.
The agency finalized the changes on Tuesday after reviewing supplemental applications from Danco Laboratories and GenBioPro, the two companies that make the drug in the United States.
"Under the Mifepristone REMS Program, as modified, Mifeprex and it's approved generic can be dispensed by certified pharmacies or by or under the supervision of a certified prescriber," the agency said on its website on Tuesday.
Mifeprex is the brand name version of mifepristone which, in combination with a second drug called misoprostol that has various uses including miscarriage management, induces an abortion up to 10 weeks into a pregnancy in a process known as medication abortion.
The changes come after abortion access was sharply curtailed in the US by the Supreme Court's decision to overturn the landmark Roe v Wade ruling and the state bans that followed.
Abortion rights activists say the pill has a long track record of being safe and effective, with no risk of overdose or addiction. In several countries, including India and Mexico, women can buy them without a prescription to induce abortion.
"Today's news is a step in the right direction for health equity," Planned Parenthood President Alexis McGill Johnson said in a statement.
"Being able to access your prescribed medication abortion through the mail or to pick it up in person from a pharmacy like any other prescription is a game changer for people trying to access basic health care," Ms Johnson added.
Additional reporting by agencies