AAP fighting polls to fulfil basic needs, not on caste or religion: Arvind Kejriwal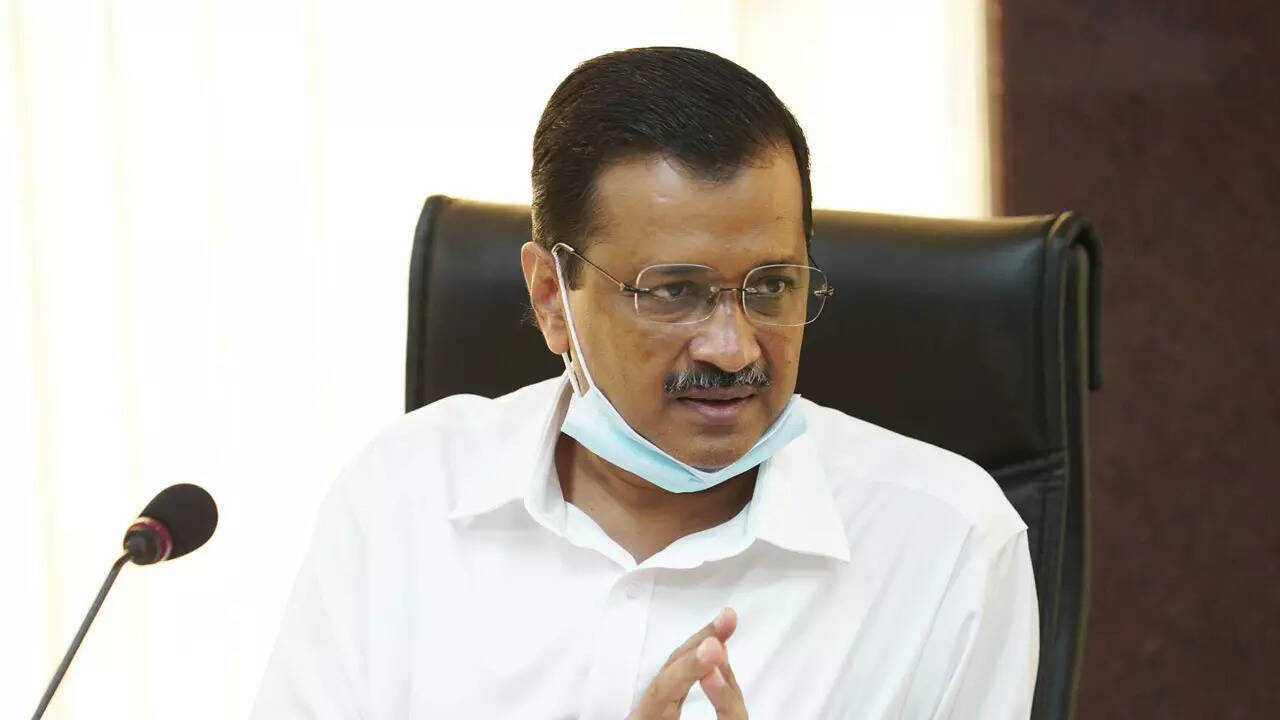 NEW DELHI: Welcoming the announcement of the dates of assembly elections in five poll-bound states, Aam Aadmi Party (AAP) national convener Arvind Kejriwal on Saturday said that the party was fully prepared for the fight.
"Aam Aadmi Party is fully prepared to enter the polls now that election dates have been announced," Kejriwal tweeted after the Election Commission of India announced the dates for the assembly elections in Uttar Pradesh, Punjab, Goa, Manipur and Uttarakhand.
"AAP is going among the people with a resolve to fulfil all the basic needs, including providing good education, health, electricity, water, employment to everyone. I am sure, people will vote on basic issues this time and will reject the hate politics based on caste, religion," the Delhi CM said.
In a statement, senior AAP leader Manish Sisodia said that in all the five states, not only AAP but also the voters there were eagerly waiting for an opportunity to change the system. "They now have a chance to bring in the politics of work and honesty," he said, urging residents of the five states to give a chance to Kejriwal.
"They are very impressed with Kejriwal's work and were eagerly waiting for the election dates to be announced. People will vote on issues like electricity, water, school education, health and employment," Sisodia said in the statement.
"Our workers are fully prepared in Punjab, Goa, Uttarakhand and Uttar Pradesh. In political history, February 14 has always been a good day for the Aam Aadmi Party. So, the states that are being talked about here will bring very good results and the government will be formed in these states," he said.
"We are confident that the people of these states will trust Kejriwal's honest politics by removing the governments which cheated and looted their money," Sisodia said.
Over only virtual rallies allowed till January 15, he said that the decision was necessary for the safety of people in view of the Covid-19 pandemic. "We are preparing for the virtual rallies. We will do door-to-door campaigning and I am sure the Election Commission will review it as soon as Covid subsides."
Sisodia also claimed that it has been proved that voting for the Congress means forming a BJP government. "The people of Punjab themselves saw how voting for the Congress in Chandigarh proved to benefit the BJP. AAP got 14 seats, BJP 12 and Congress 8. The people of Chandigarh defeated the BJP very badly, but made a mistake by voting for the Congress," the deputy CM said.