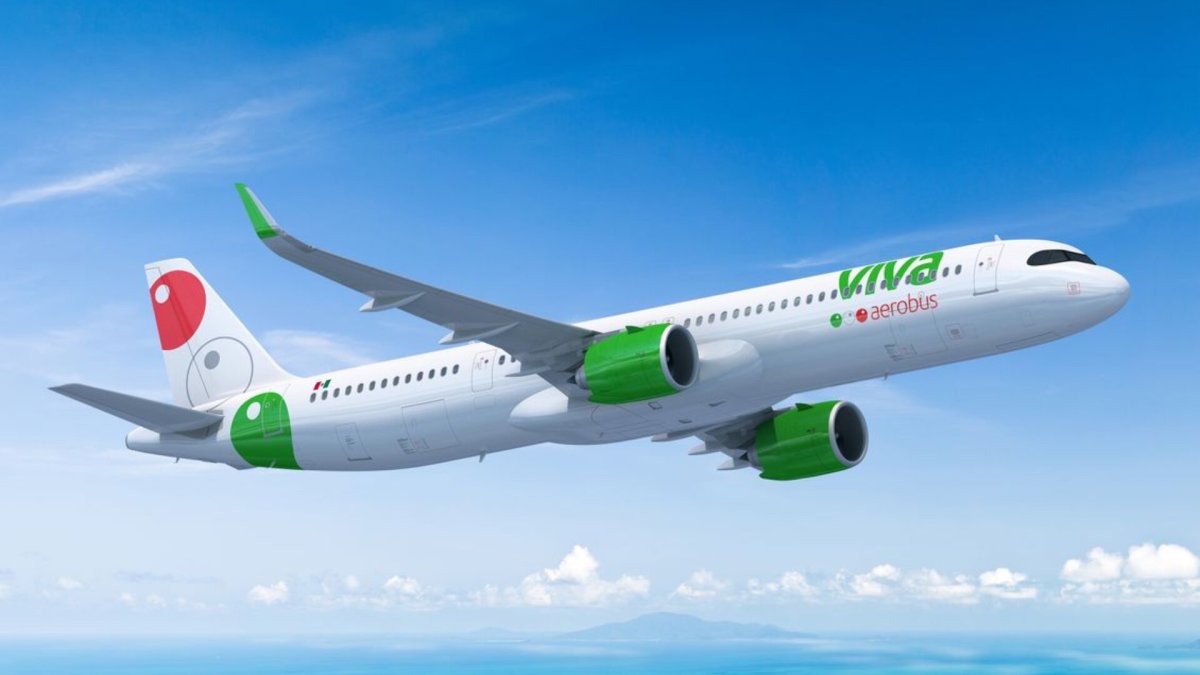 In 1956, Frank Sinatra had a hit on his hands when he recorded a show tune called "It Happened in Monterrey."
Old Blue Eyes sang about "stars and steel guitars, and luscious lips, as red as wine."
Related: Ford's latest manufacturing problem just got bigger
The song tells the sad story of a man getting his heart broken as how, without thinking twice, he threw away the key to paradise.
¡Anunciamos el mayor crecimiento aéreo en Monterrey! 🛫 Junto con el gobernador Samuel García, lanzamos seis rutas a EE. UU. y tres a destinos nacionales. 🤩 Estamos felices de llevarte a nuevos destinos. 💚 pic.twitter.com/9b3cwrPFZ3

— Viva Aerobus (@VivaAerobus) September 27, 2023
Responding to 'growing demand'
But, hey, that's Frank's problem, not yours, and if you're hankering to head on down to Monterrey for a really nice price, the people at Viva Aerobus are more than happy to help you out.
The airline, which just happens to be located in Monterrey, said it will be launching new routes to Austin, Denver, Miami, New York, San Francisco, and Orlando due to "growing demand."
Visitors from the U.S. entering by air account for 63% of all foreign air arrivals in Mexico, Viva Aerobus said, citing Mexico's Secretary of Tourism.
The airline said it is also introducing three new domestic routes out of Monterrey to Durango, Tapachula, and La Paz and will boost flight frequencies on most of its existing routes operating out of Monterrey.
Viva Aerobus said that Monterrey – Denver service will begin on Jan. 25 with two weekly flights. Service to Austin starts on March 22 with four weekly flights, while the route to Orlando will commence on May 9 with three weekly flights.
Services to San Francisco (Oakland) and Miami will begin on July 1 with two and three weekly flights, respectively. Details for Monterrey – New York will be announced soon, the airline said.
Fares for these new routes will start at $65 for a one-way flight, in addition to the Airport Usage Fee.
Viva Aerobus CEO Juan Carlos Zuazua said that the airline "was born in Monterrey" and that "nine new routes mark a milestone in its national and international connectivity."
Strengthening U.S. connection
"The U.S. routes are designed to serve the world's largest international air travel market with affordable options, truly making it easier for people to visit family and friends, take vacations, or conduct business," Zuazua said in a statement. 
"With Viva, Monterrey strengthens its connectivity with the United States and the rest of Mexico, giving more direct and connecting flight options to millions of passengers," he added.
Home to about 5.1 million people, Monterrey is the capital of the northeastern Mexican state of Nuevo León. 
Some of the area's attractions include Macroplaza, the city's main square; where travelers can find the Museum of Contemporary Art of Monterrey, the Catedral Metropolitana de Nuestra Señora de Monterrey next door and the Museo del Noreste, the Mexican History Museum.
As for the domestic routes, Monterrey – Tapachula is slated to begin on Nov. 2, with three weekly flights. Service to La Paz will start on Dec. 23 with two weekly flights and operations to Durango will begin on April 18 with three weekly flights.
This is in addition to Viva's recently launched new route to Tulum, which will begin operations on Dec. 1 with daily flights.
The service expansion will result in a total of 13 million seats offered in Monterrey by 2024, a 23% increase in capacity. This is nearly 2.5 million more seats than in 2023, the largest capacity increase in Viva's 16-year history.
Action Alerts PLUS offers expert portfolio guidance to help you make informed investing decisions. Sign up now.