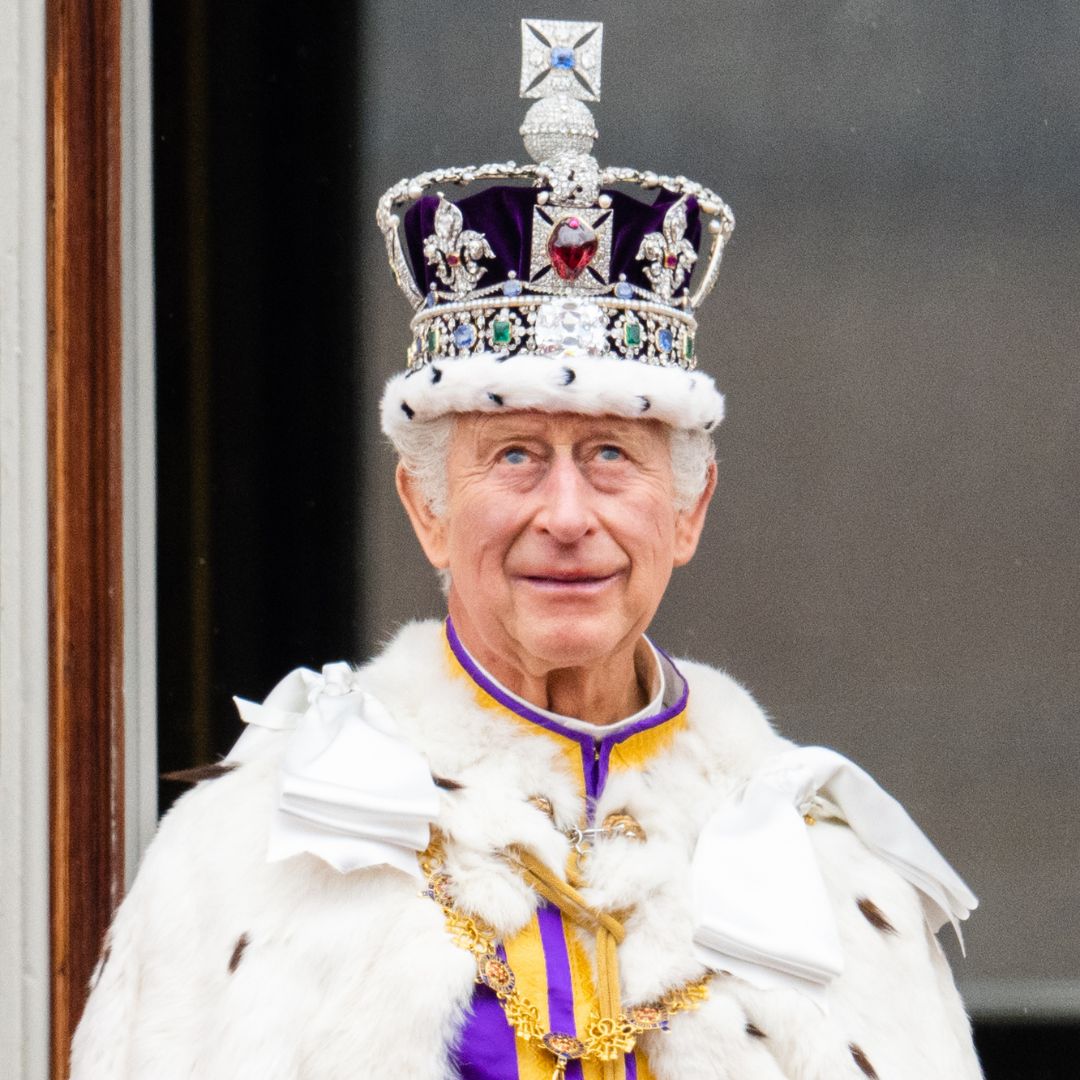 King Charles III celebrated his Coronation on 6th May at Westminster Abbey, with a concert held the following day at Windsor Castle.
Following the celebratory events, official portraits were released of Charles and Queen Camilla.
Now, more official photographs have been released to honour the royal milestone. 
One image shows Charles in the official royal regalia - which includes the Robe of State, the St. Edwards Crown, sceptre and orb - joined by his son Prince William, the Prince of Wales, and his eldest grandson, Prince George. 
The image was taken by photographer Hugo Burnand, and has since been shared on the official Royal Family's official Instagram account. 
The post was captioned: "The King with The Prince of Wales and Prince George of Wales in the Throne Room at Buckingham Palace on Coronation Day."
More images from the royal celebrations have been released over the last week, including a separate shot of King Charles and Queen Camilla with their Pages of Honour and Ladies in Attendance. 
The image was taken in the Throne Room at Buckingham Palace and sees 12 important figures in one shot. 
The post was captioned: "The King and Queen with their eight Pages of Honour and Ladies in Attendance on Coronation Day."
It went on to detail exactly who was in the photograph. 
"From L-R Master Ralph Tollemache, The Lord Oliver Cholmondeley, Master Nicholas Barclay, Prince George of Wales, The Marchioness of Lansdowne, His Majesty The King, Her Majesty The Queen, Mrs Annabel Elliot, Master Freddy Parker Bowles, Master Arthur Elliot, Master Gus Lopes and Master Louis Lopes."
The images are believed to give an insight into the British monarch and the following generations to come. 
They have attracted a lot of attention from fans and fellow Instagram users, with the photo of Charles, William and George garnering over one million likes. 
One fan commented: "The pictures of the Coronation are magnificent, as was the event. The monarchy is in good hands for many generations to come. The King, with his beloved son and heir, and grandson - also a future King."
Another added: "Beautiful family. May your reign be long and filled with wisdom and service to the country."
A third shared: "What a splendid picture of King Charles, his son and grandson. They look so happy."
The group shot racked up over half a million likes on the social media platform.
Alongside the images, they released behind the scenes candid shots of preparations for the Coronation in a Youtube video. 
In the clip, viewers caught glimpses of Princess Charlotte and Prince Louis - who was a surprise guest at the Coronation - get ready advance of the crowning ceremony. 
Adorable.