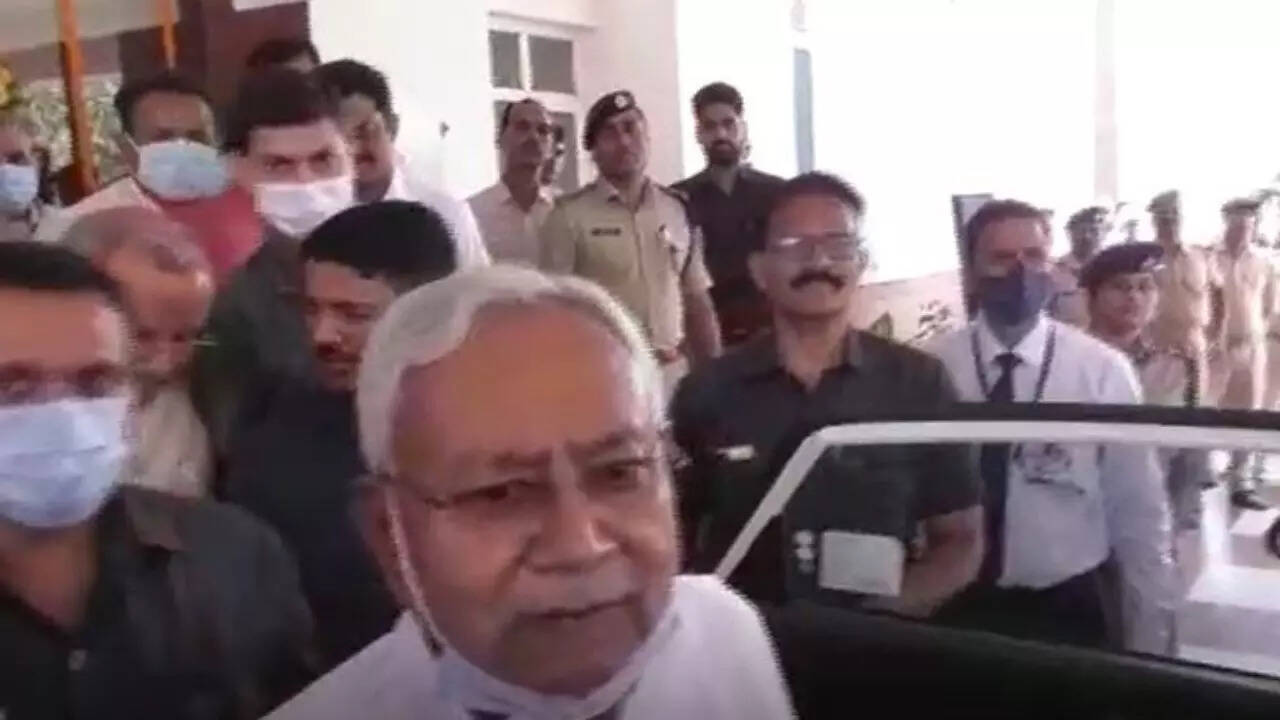 PATNA: A day after poll strategist Prashant Kishor criticized his 15-year rule, Bihar CM Nitish Kumar on Friday said, "A person's opinion is not important. What is important is the truth."
"You people know whether we have done work in Bihar or not. A person's opinion is not important. What is important is the truth. People know our development works. You all know what sort of work has been done and how much work has been done," Nitish said on being asked that he (CM) has been accused of doing nothing for Bihar in the last 15 years.
"Since you all (media person) know what work has been done, I request you to give the reply yourself, as you all know what the reality is," Nitish said. He was responding to a media queries after laying foundation stones for new buildings of the Bihar Animal Science University in Patna.
Hours after Nitish's remark, Kishor retorted through a fresh tweet, "Nitish Ji has rightly said- Importance is of the truth, and the truth is that today Bihar is the most poor and backward state ever after 30-year rule of Lalu-Nitish."
"There is a need of a new thinking and a new effort to bring a change in Bihar and it will be possible only by a collective effort by the people of the state," Kishor said in his tweet posted in Hindi.
Earlier while addressing a press conference in Patna on Thursday, the poll strategist had said the 30-year rule of RJD boss Lalu Yadav and JD(U) leader Nitish Kumar had left Bihar as the country's most backward and poor state.
"Today, Bihar stands at the lowest level in most of the parameters of development. If Bihar has to come in the bracket of developed states, we cannot reach there by walking on the same path and same speed as it has been in the past 10 to 15 years," Kishor had said on Thursday, inviting criticism from JD(U) leaders.
Kishor earlier worked with JD(U) as its national vice-president but he was sacked from the party after his difference with Nitish Kumar over the issues related to the Citizenship (Amendment) Act and the National Register of Citizens (NRC).