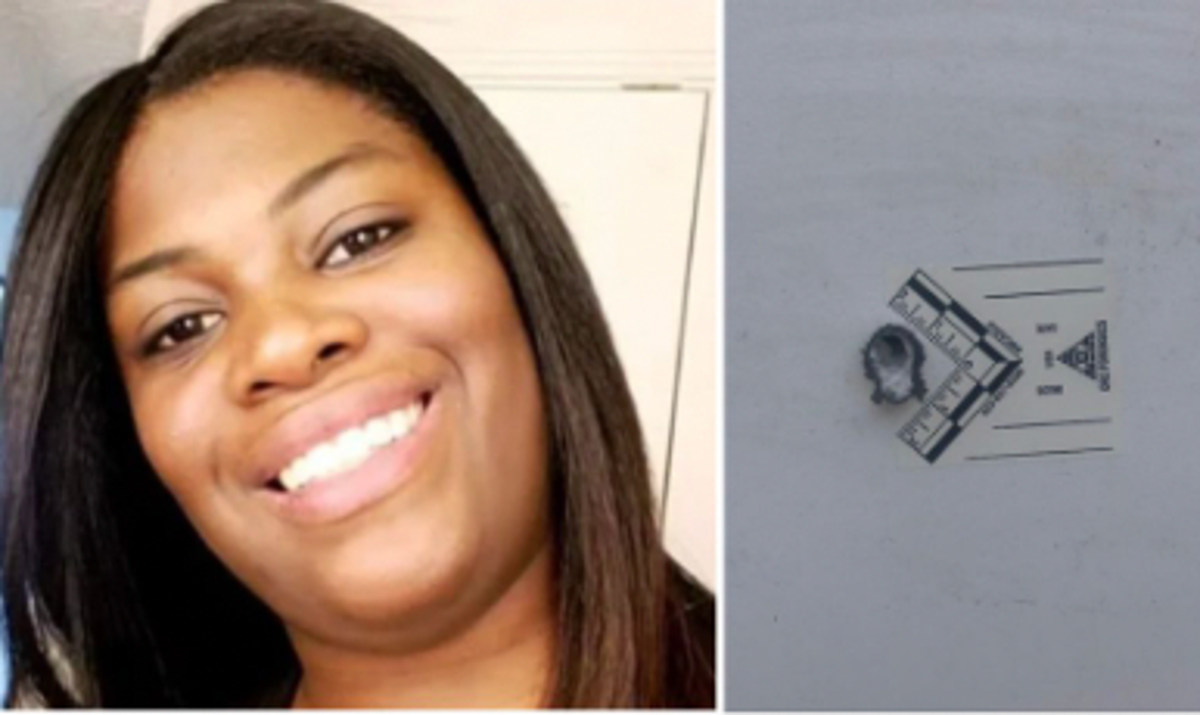 The bullet that killed 35-year-old Ajike "AJ" Owens came through her neighbour's closed door. Owens had walked up to the 58-year-old white woman's doorstep in Ocala, Florida, on Friday night to confront her for allegedly calling her children racial slurs, taking their iPad, and then throwing skates at her son.
But before the Black mother-of-four could face her neighbour, she was fatally injured in front of her nine-year-old child. Despite first responders' attempts to keep her alive as she was rushed to hospital, Owens ultimately died for doing what any mother in her shoes would have done, her family said.
"What does a child do? He goes home and he tells his mother," Owens' mother Pamela Diaz said during a press conference on Monday, per the Ocala Star Banner. "My daughter, my grandchildren's mother, was shot and killed with her nine-year-old son standing next to her. She had no weapon, she posed no imminent threat to anyone."
Owens' killer has now been identified as Susan Louise Lorincz, who was arrested on Tuesday on charges of manslaughter with a firearm, culpable negligence, battery and two counts of assault.
The arrest four days after the shooting followed authorities saying they needed to determine what role Florida's "stand your ground" laws played in the shooting. The Marion County Sheriff's Office said that Owens had an ongoing dispute with her neighbour over her children walking over her ground.
The suspect said there was "a lot of aggressiveness" from both sides but it is unclear why she opened fire during the verbal argument. Owens' family is demanding justice and a swift response from authorities as her children reel from the loss of their mother.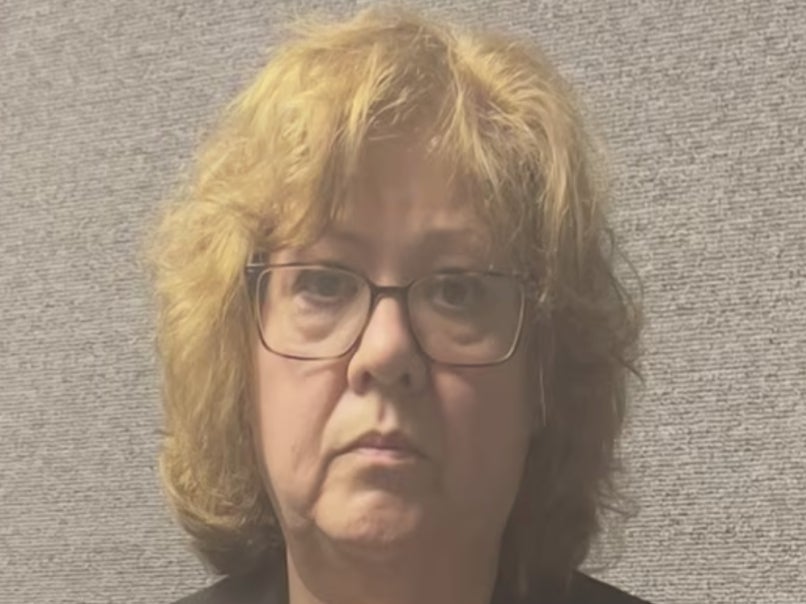 Here's everything we know about the case:
The shooting
Owens had big plans for her four kids this summer. She had taken them to see The Little Mermaid the weekend before her tragic death and was gearing up to make popsicles for the children in the neighbourhood after her youngest son laid out an ambitious business plan.
"Isaac told the kids to come back tomorrow for Lilly Dillies ... He told them he accepts cash and Cash App, I guess I'd better get started before my boss starts to fuss at me," she joked in her last Facebook post. "It's going to be an interesting summer!"
Just four days later, Owens was killed at the front door of her neighbour.
Marion County Sheriff Billy Woods said at a news conference on Monday that deputies responding to a trespassing call on 2 June found Owens unresponsive.
Owens was struck by a bullet fired from within the suspect's home, which then went through the locked door. Witnesses said that she ran backwards, desperately trying to call 911 before collapsing under an oak tree.
According to an incident report obtained by The Independent, deputies briefly detained the suspect as they investigated the shooting. The woman, initially described as "an elderly white woman" and later named as Ms Lorincz, was placed in the back of a police car and questioned but was eventually released.
Meanwhile, Owens was taken to a nearby hospital, where she was then pronounced dead.
Investigators noted in the report that they were investigating Owens' death as a homicide. It wasn't until four days after the shooting that charges were announced against Ms Lorincz.
Previous altercations and 'possible self-defence'
Before the shooting unfolded, Owens' children had been playing in a field near the shooter's apartment, officials said. One of the children forgot his iPad on the ground and was reportedly taken by the suspect.
"The white woman had it, would not give it back to my grandson," Mr Diaz told MSNBC, noting that the suspect allegedly used the "n-word," the "b-word" and other profanities. "He went home to tell his mother, as any normal child would .... [My daughter] simply knocked on the door."
Witnesses informed law enforcement that the suspect had allegedly thrown roller skates at Owens' children, prompting the mother-of-four to come knocking at the woman's door to confront her.
"I wish our shooter would have called us instead of taking actions into her own hands," Mr Woods said on Monday, before the charges were filed. "I wish Ms Owens would have called us in the hopes we could have never gotten to the point at which we are here today."
The tragedy, on 2 June, followed a long history of altercation between the victim and her killer. Since January 2021, Mr Woods said, deputies have responded at least a half-dozen times in connection with the feuding between Owens and the woman who eventually shot her.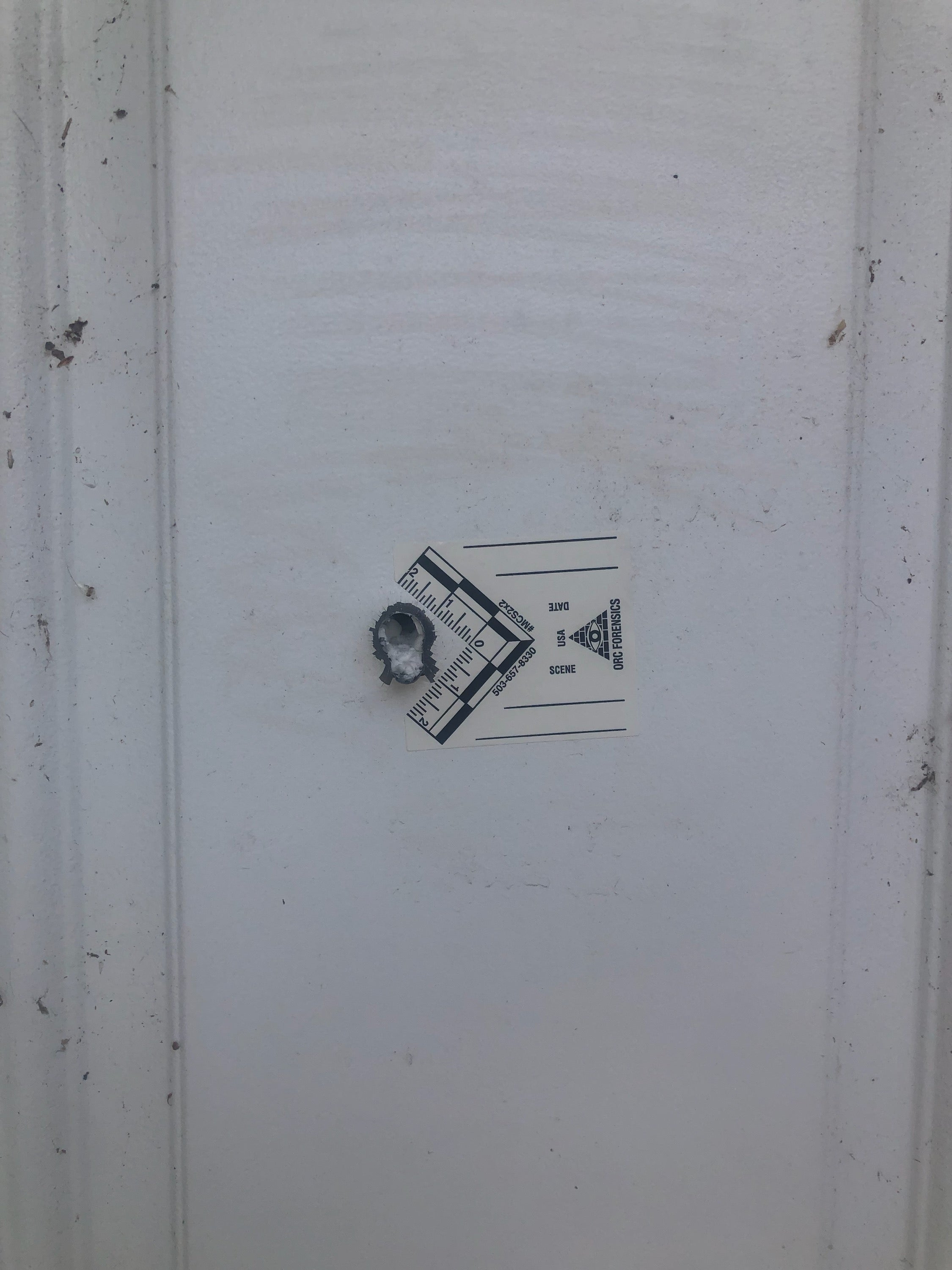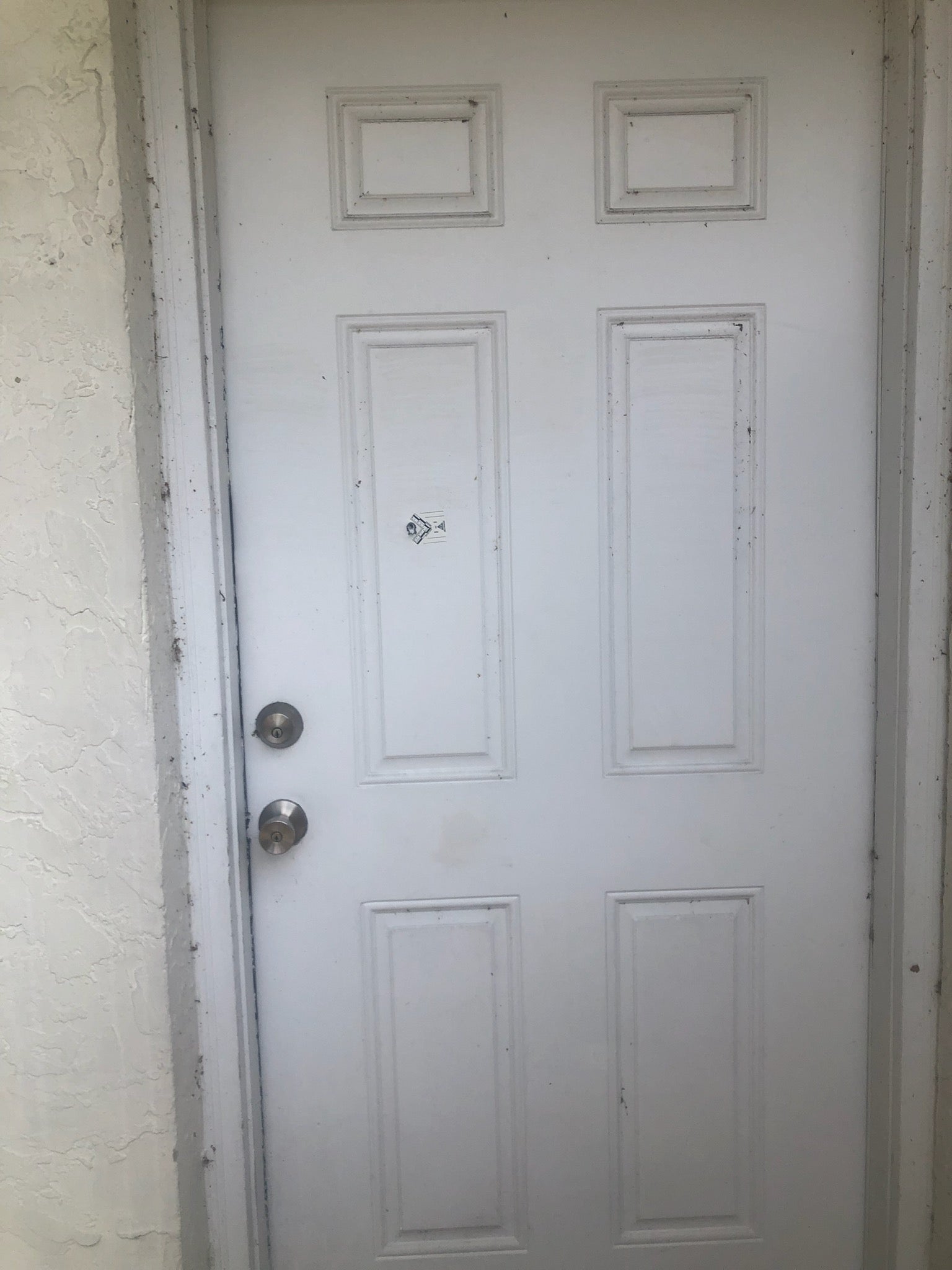 Homicide detectives and the State Attorney's Office were investigating possible self-defence claims before they can move forward with any possible criminal charges, Mr Woods said Monday.
The sheriff pointed out that because of Florida's "stand your ground" law, he couldn't legally make an arrest unless he could prove the shooter did not act in self-defence.
"There was a lot of aggressiveness from both of them, back and forth," Mr Wood said the shooter told investigators. "Whether it be banging on the doors, banging on the walls and threats being made. And then at that moment is when Ms Owens was shot through the door."
Within 24 hours of Mr Woods' comments, the case shifted as charges were brought agaisnt Ms Lorincz.
'What I'm asking is for justice'
Owens' mother and Anthony D Thomas, an attorney for the grieving family, spoke at a vigil on Monday,
"As a mother, the protector of her children, she wanted to ask why this happened. She knocked on a door, a closed locked door, the door never opened," Pamela Diaz told the more than 200 attendees, according to the Banner. "... What I'm asking is for justice. Justice for my daughter."
Civil rights attorney Ben Crump, who is also representing the family, was not present at the vigil but said in an interview with MSNBC that the fact the suspect had not been arrested by that point was appalling.
"It is asinine when they try to justify this unjustifiable killing of this mother of four who was killed in front of her children," Mr Crump said "It is heartbreaking on every level ... She could have called 911, she could have done a hundred other things before using deadly force."
Mr Crump also said he believes the shooting was racially motivated.
"We cannot send this message that it's okay in America to shoot people for ringing doorbells."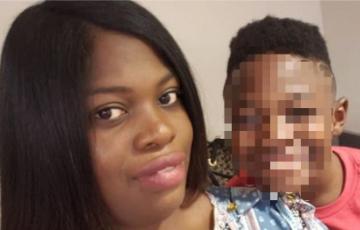 A GoFundMe has been created to cover funeral costs and support Owens' children. Ms Diaz, who lived out of state, is in the process of relocating to Ocala to become the main caregiver for her grandchildren.
Owens was remembered as a doting mother who worked hard in the restaurant and hospitality industry to provide for her children.
"To say she loved her children unconditionally is an understatement. She was a single mother whose life centered around her children. She was the Team Mom for her children's football/cheerleading teams," a description for the fundraiser read. "There wasn't anything that she wouldn't do for those near and dear to her heart. She often would give to other single mothers that were in similar situations that she'd been in."