9/11 suspect trial still at least a year away, says judge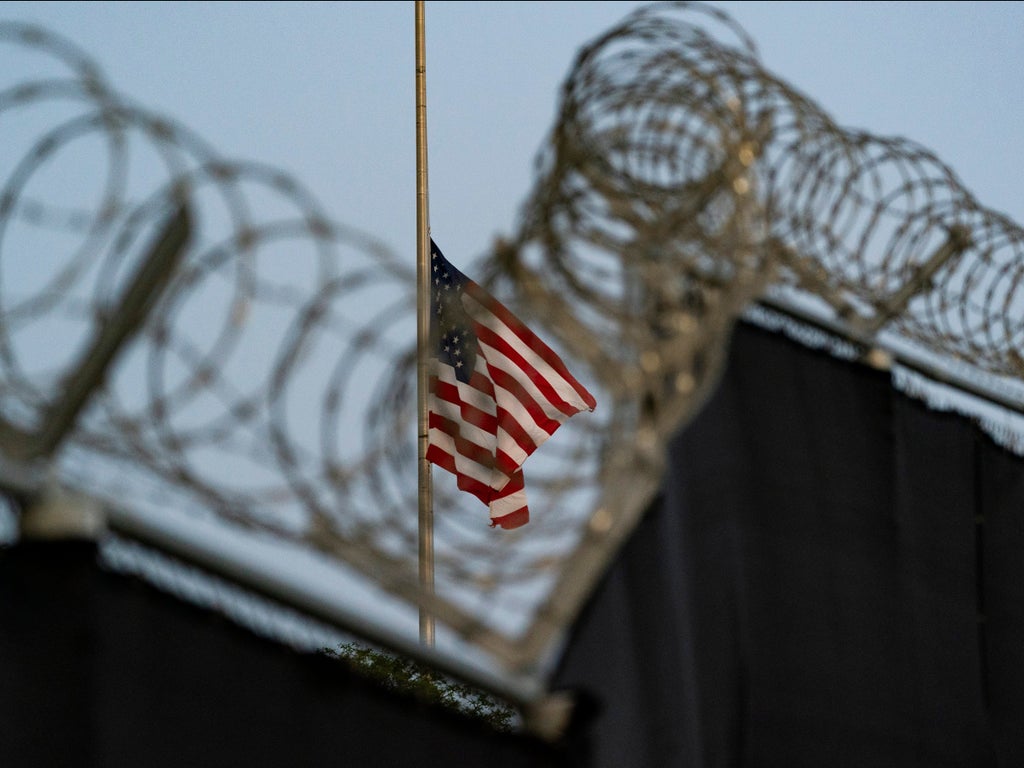 A judge at Guantanamo has reportedly said that a trial against five men accused of organising the terror attacks of 9/11 will not start for at least another year.
Colonel Matthew N McCall, who took control of the case as recently as last month, made the revelation on Monday as he set out a timetable for the trial against alleged 9/11 mastermind Khalid Shaikh Mohammed and four co-defendants, according to The New York Times.
It means the delay will stretch on for a further 12 months – and at least a year after the 20th anniversary of the terror attacks, which was marked on Saturday by tributes across the US, and at the memorials in New York, Pennsylvania, and at the Pentagon in Washington DC.
Administrative hearings in the case against Mr Mohammed and four other alleged al-Qaeda members – Walid bin Attash, Ramzi bin al-Shibh, Ammar al-Baluchi and Mustafa al Hawsawi — resumed only last week after an 18-month hiatus brought about by Covid.
The hearings, which were set to last 10 days, were due to be followed by another set of administrative hearings in November. Among the issues to be considered before the case is what evidence can be used in court, as well as timing of the proceedings.
On Monday, Col McCall ruled against lawyers for two of the defendants, Mr bin Attash and Mr bin al-Shibh, who reportedly challenged his ability to take charge of the death penalty case.
The Times reported that Col McCall told the lawyers that he had enough time to get familiar with the documents and rulings already made by three former judges, and that he would be taking an online judicial course on death penalty cases in the coming months.
He added that "At a minimum we are least one year away from trial," and that the he was "not bound by a particular timeline to get to trial".
A former judge had set January 2021 as a start for the trial against the five men, who have been imprisoned at Guantanamo since 2006, before it was delayed and thrown out because of Covid.