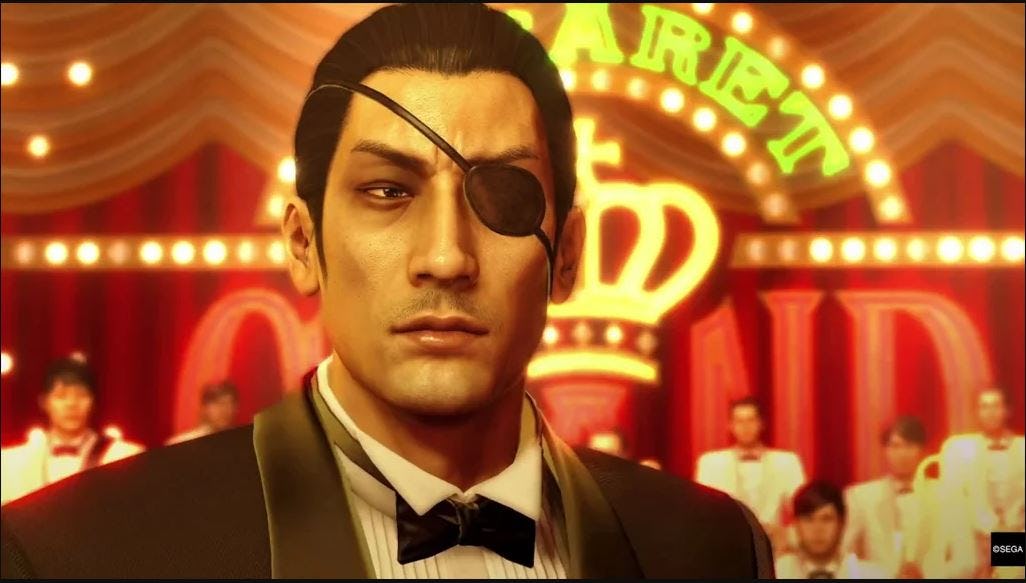 Everyone hates FOMO. You can only hear about an amazing franchise for so long before you feel the urge to dive in. For movies and TV shows it's easy to get caught up, the time and financial commitments are pretty low. For games, it's a different story.
A whole-ass $60 game plus dozens of hours is a big investment, and it can be hard to know where to begin. Prequels are great in this regard. They come in after a few titles have dropped, and typically offer foundational story elements that let new fans in on the action. Eight years ago, one storied franchise dropped a series-saving prequel that was an absolute masterpiece.
Yakuza 0 from Ryu Ga Gotoku Studios (RGG) came at a crucial moment for Sega's crime drama epic. The sixth release under the Yakuza banner, Yakuza 0 took fans back to the year where it all began: 1989. There are two amazing settings. First is Kamurocho, a near-exact recreation of Kabukicho, Tokyo's infamous red light district. There's also Sotenbori, based on a similar district in Osaka. The 1989 versions are a love letter to a bygone era that was a gilded age for Japan. These new worlds became a tempting playground for Western fans and gave second life to a franchise in search of a future.
At first glance, it's easy for newcomers to think of Yakuza as GTA + Japan. But series producers have said throughout the years that the key to understanding the series isn't to see it as a crime drama, but the story of a man: Kazuma Kiryu.
Yes, he's caught up in the underworld and there are plenty of fisticuffs, but fans of the series know the real Kiryu comes out during the many infamous side quests. One minute he's training a dominatrix, the next he's winning live chickens at a bowling alley. The rare progressive stoic, Kiryu takes it all in stride because you and he both know there hasn't been a problem yet he couldn't solve with punching. That it all somehow makes sense is a testament to the writing and directing, plus the player's willingness to go along with the gags because it's simply fun as hell.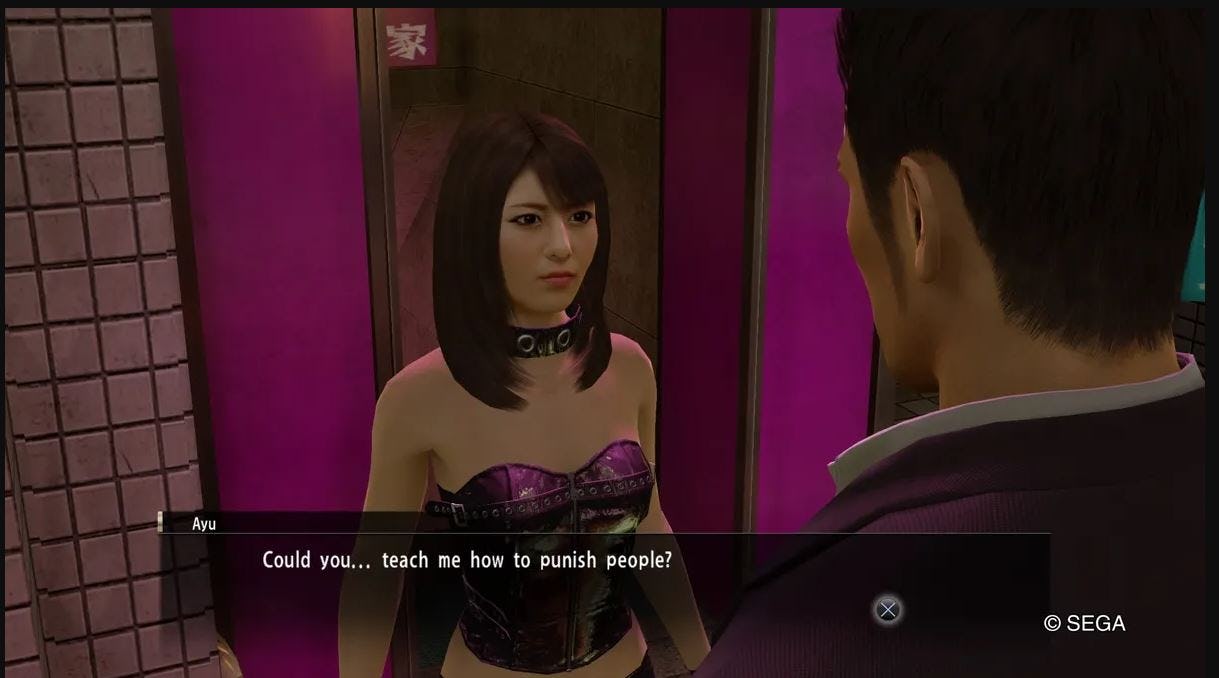 Nowhere in video games seems more fun than the world of Yakuza. With building-by-building recreations of the real-world locations, these bustling neighborhoods are full of every vice you could imagine (and then some.) There's a minigame, or restaurant, or side quest everywhere you look in this neon world dripping with '80s flair. Suits and cigarettes smolder alongside brick-sized cellphones and crowded arcades. It's prequel magic at its finest; a brilliant world for new players, and a fresh but familiar one for longtime fans. Everyone is welcome.
Especially Goro Majima. The fan-favorite rival to Kiryu throughout the mainline Yakuza series, their paths first cross in Yakuza 0. Majima's origin story here has him becoming king of the nightlife scene as manager of The Grand, a flailing cabaret club the yakuza would like to see rehabilitated into a money maker. There's the Swayze-esque Roadhouse vibes you'd expect, with lots of brawls and melodrama.
There's also THE GREATEST MINIGAME OF ALL TIME. Managing the cabaret club is an absolute delight and will consume you for days if you're not careful. This thing is begging to be a mobile game in the best possible way.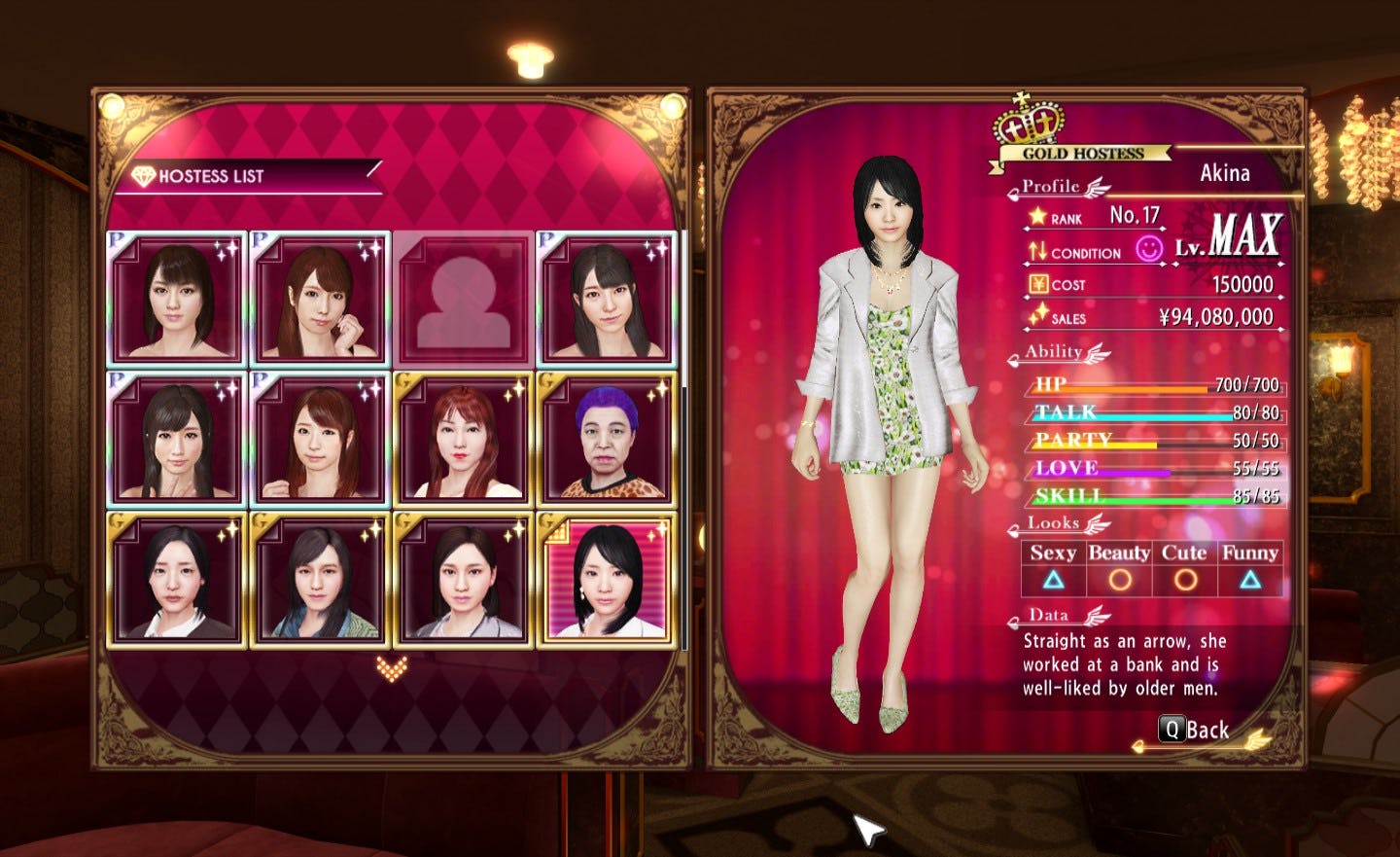 Beyond the nightlife and minigame shenanigans, Kiryu and Majima get caught in the middle of a simmering conflict between multi-billion dollar corporations and powerful crime families over … real estate? (Yup, and its not as crazy as it sounds.) As players move through their stories the prequel magic shines again. Longtime fans think they know these characters, but their origin stories offer compelling details. We get to see how Kiryu developed his simmering resentment for organized crime, and how Majima lost that eye. New fans simply get drawn in and know they suddenly have a half dozen other games to play next.
None of this story works without great gameplay behind it. At a glance, a lot of the systems in Yakuza 0 seem impenetrable. There are spiraling skill trees and loads of items and crafting but the joy of the game is that you can ignore a lot of that and still have a great time. There's a button-mashiness to the combat that sits in a great sweet spot. You learn as you go and, if you don't, you can grind yourself to absurdity or cheese your way through with tons of health items. And you'll want to fight, even with all the other distractions, thanks to epic cutscenes designed to get your blood pumping.
All these ingredients combined to make a prequel that rivals anything else in gaming. What really makes it special to the franchise is that, in addition to being an exceptional game in its own right, Yakuza 0 is often cited as the entry point for a resurgent fan base in the West. A triumph of localization, it established a whole new audience for a franchise that many thought had seen its heyday come and go.
It seems another heyday may be on the horizon. The franchise recently changed names, ditching the crime-focused "yakuza" moniker for the more adventurous (and less controversial) "Like a Dragon." The 2020 release Yakuza: Like a Dragon, had the highest-ever international sales of any title in the series. The latest release, Like a Dragon: Ishin, is a remake of a 2014 release that was exclusive to Japan. Yakuza 0 showed RGG Studios its games have global appeal. Now it's just a question of when they will take over the world.