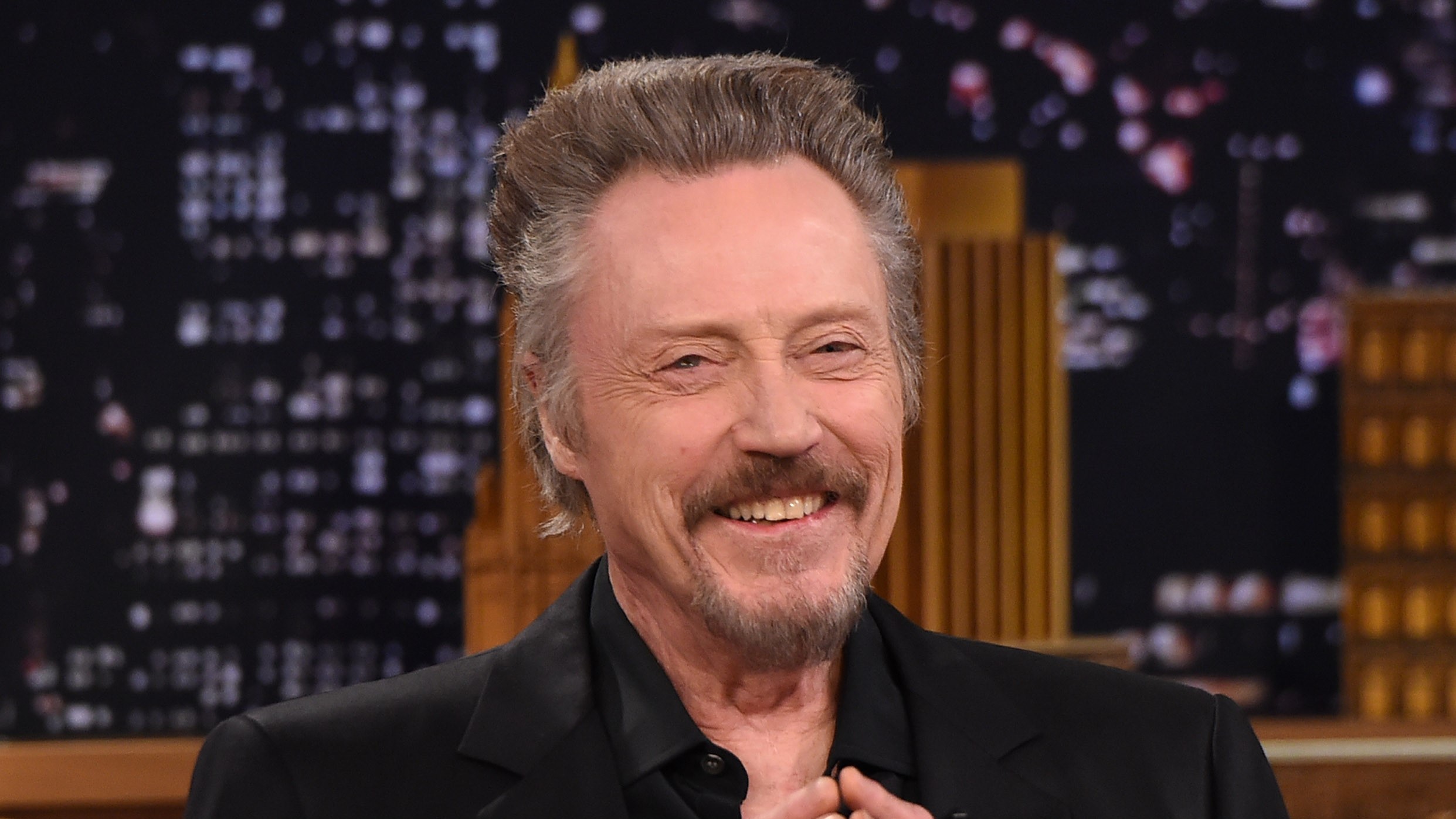 Though many try to imitate, there is only one Christopher Walken. The Oscar-winning actor's unmistakable cadence has made him one of the most recognizable and beloved actors of his generation, with numerous roles that have delighted audiences.
From a scene-stealing performance in Annie Hall to his Emmy-nominated performance in Severance, Walken has given us plenty of memorable moments throughout this career. But as the actor enters into his 80s, we wanted to celebrate him with eight of his most iconic moments in movies, TV shows and more.
Enjoy, though FYI, some of the clips are not safe for work.
The Deer Hunter — Russian roulette
Though his first credits date back to 1953, under the name Ronnie Walken, Christopher Walken's breakout performance came in the war movie The Deer Hunter, for which he won an Oscar for Best Supporting Actor. The whole movie is an intense experience, but none more than the Russian roulette scenes, where Walken's Nick and Robert De Niro's Michael play to survive a POW camp. Unfortunately for Nick, his experiences deeply traumatize him to the point he completely loses himself. He barely says a word in the scene above, but it's a haunting performance from Walken that may still be his best to this day. 
A View to a Kill — "Anyone else want to drop out?"
We are not saying that A View to a Kill belongs among the best James Bond movies or that Walken's Max Zorin is up there with his top villains or top Walken performances; it's not, though it's a fun campy turn. But Walken has made an excellent bad guy in a number of movies (Batman Returns, The Rundown, to name a few), but we can't help but smile at his delivery of a fantastic bad villain line when he sends a unwilling business partner to his death by throwing them out a blimp, then asking the others on the flying vehicle, "Anyone else want to drop out?"
True Romance — Dennis Hopper interrogation scene 
When you only get one scene in a movie, you better make it count, and boy did Walken do that in True Romance. The Quentin Tarantino-scripted, Tony Scott-directed movie sees a young couple, Clarence and Alabama, steal some drugs and try to sell it before the mobsters they stole it from can catch them. Walken plays one of those mobsters, who interrogates Clarence's father, played by Dennis Hopper as to the young couple's whereabouts. Walken and Hopper are a match made in heaven in this scene.
Pulp Fiction — the watch monologue 
Another instance where Walken had just one scene but made it last was in Pulp Fiction, where he delivered the now iconic watch monologue. Walken plays a veteran who arrives at the home of a young Butch to give him a present from his late father, who died in the Vietnam war. It's a gold watch that Butch's father took to war like his father before him and his father before him. It's a sincere and touching monologue about something that has such significance for a family, only to turn on a dime to uproariously comedic when Walken begins to explain how exactly they made sure the watch got back to Butch. 
Saturday Night Live — more cowbell
Christopher Walken has hosted Saturday Night Live seven times throughout the show's nearly 50 year run, so he has had a number of memorable sketches, including a recurring character in The Continental. But it was a one-off sketch that has endured as one of Walken's most quoted lines from anything he has ever done. Playing a record producer who is helping Blue Oyster Cult record their hit song "Don't Fear the Reaper," Walken's producer only has one suggestion, "more cowbell!" 
One person that may not be a fan of the skit, however, is Walken himself. On an appearance on The Tonight Show With Jimmy Fallon, Will Ferrell, who played the cowbell-playing member of the band in the sketch, said Walken told him, "you've ruined my life," with people always bringing up the quote to him.
Fatboy Slim "Weapon of Choice" music video 
Of course we know Christopher Walken for the way he talks, but perhaps more credit should be given to the man's dance moves. Exhibit A is his performance in a music video of Fatboy Slim's "Weapon of Choice" in 2001. Walken was 58 when the music video, directed by Spike Jonze, was released, but he showed he still had some pretty great moves. If you're wondering what we mean by "still," check out his dance number from the 1981 movie Pennies from Heaven, which rumor has it earned him praise from Hollywood legends Gene Kelly and Fred Astaire. 
Poolhall Junkies — Lion speech 
Poolhall Junkies is not one of Walken's more well known movies, or well reviewed for that matter, but in it we get to see the actor deliver an inspiring speech as only he could. Needing to pump up the main character, he brings up how a lion in the jungle will often let other lions or animals feel like they encroach on his turf while he sits and waits, until it's time to strike and he reminds them who is the boss.
Reading Lady Gaga's "Poker Face"
This clip, from BBC One's Friday Night with Jonathan Ross, is just so bizarre and perfect. The late night host asked Walken to use his iconic speech pattern to read Lady Gaga's hit song "Poker Face." Just try not to bust out laughing when Walken gets into the chorus.