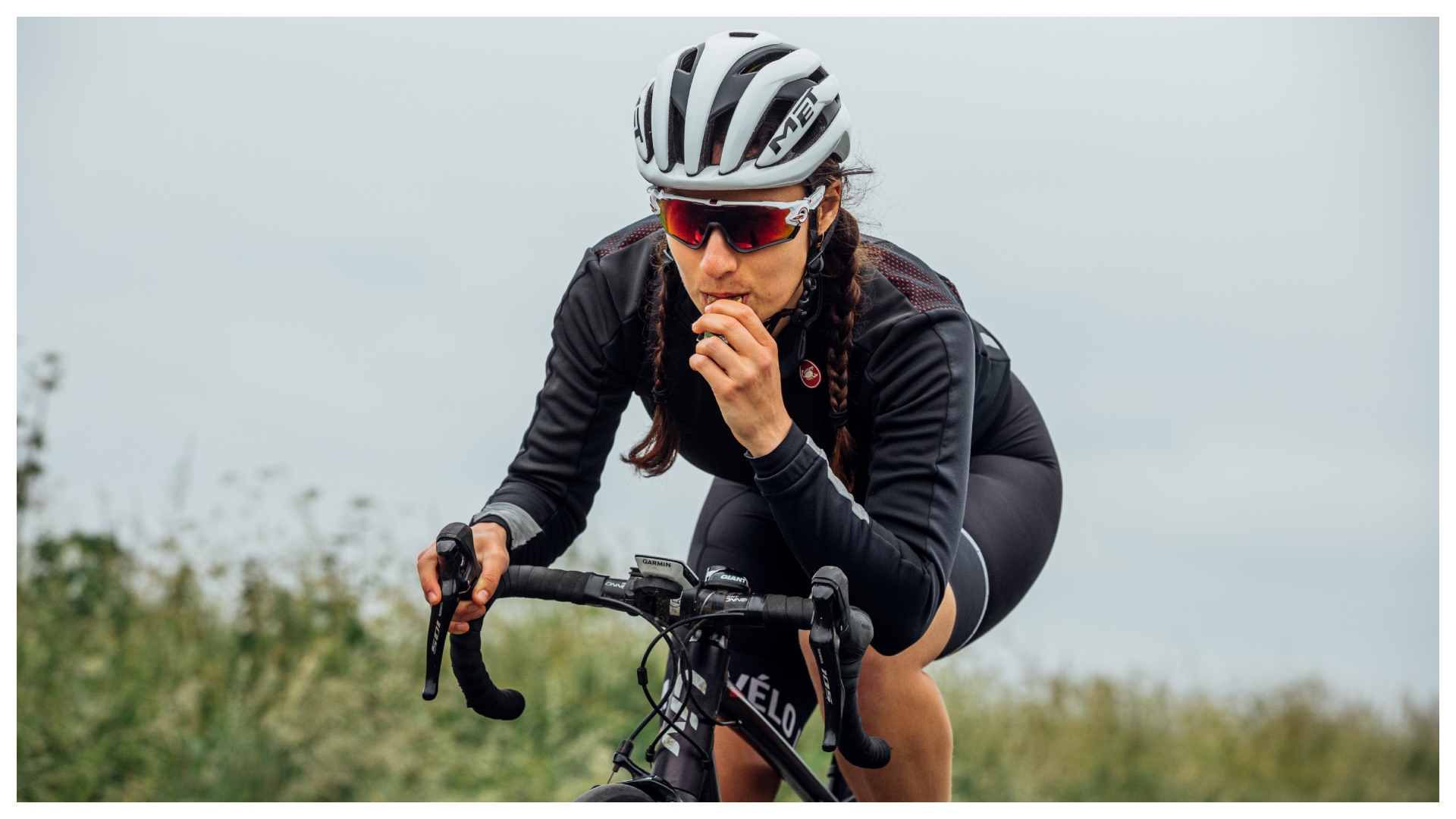 Bonking, hitting the wall, the knock. Whatever you call it, running out of energy is something that every cyclist dreads. It is the result of exercising to the point at which your muscles' glycogen (energy) stores become totally depleted. Glycogen is the stored state of carbohydrate within the body and it's the primary fuel you use during high-intensity exercise - once these stores are empty, your body is running on fumes. 
The principle is similar to that of a car. As it runs out of fuel, it will come to a gradual stop and, to to get it started again, more fuel is needed. This is the same in cycling: the right fuel is needed at the right time to help maintain sufficient levels of glycogen in the body, and prevent the dreaded 'bonk'. 
Being able to spot you are about to bonk is crucial in helping to prevent it. Symptoms can include a sudden drop in energy, dizziness, mental fogginess, struggling to concentrate as well as a general feeling of being unable to continue exercising at the same intensity anymore. The good news is that it's reasonably simple to avoid running out of energy - try and avoid the common fuelling mistakes below and we're confident that you'll keep your tank topped up on your next big ride..
1. Getting it wrong at breakfast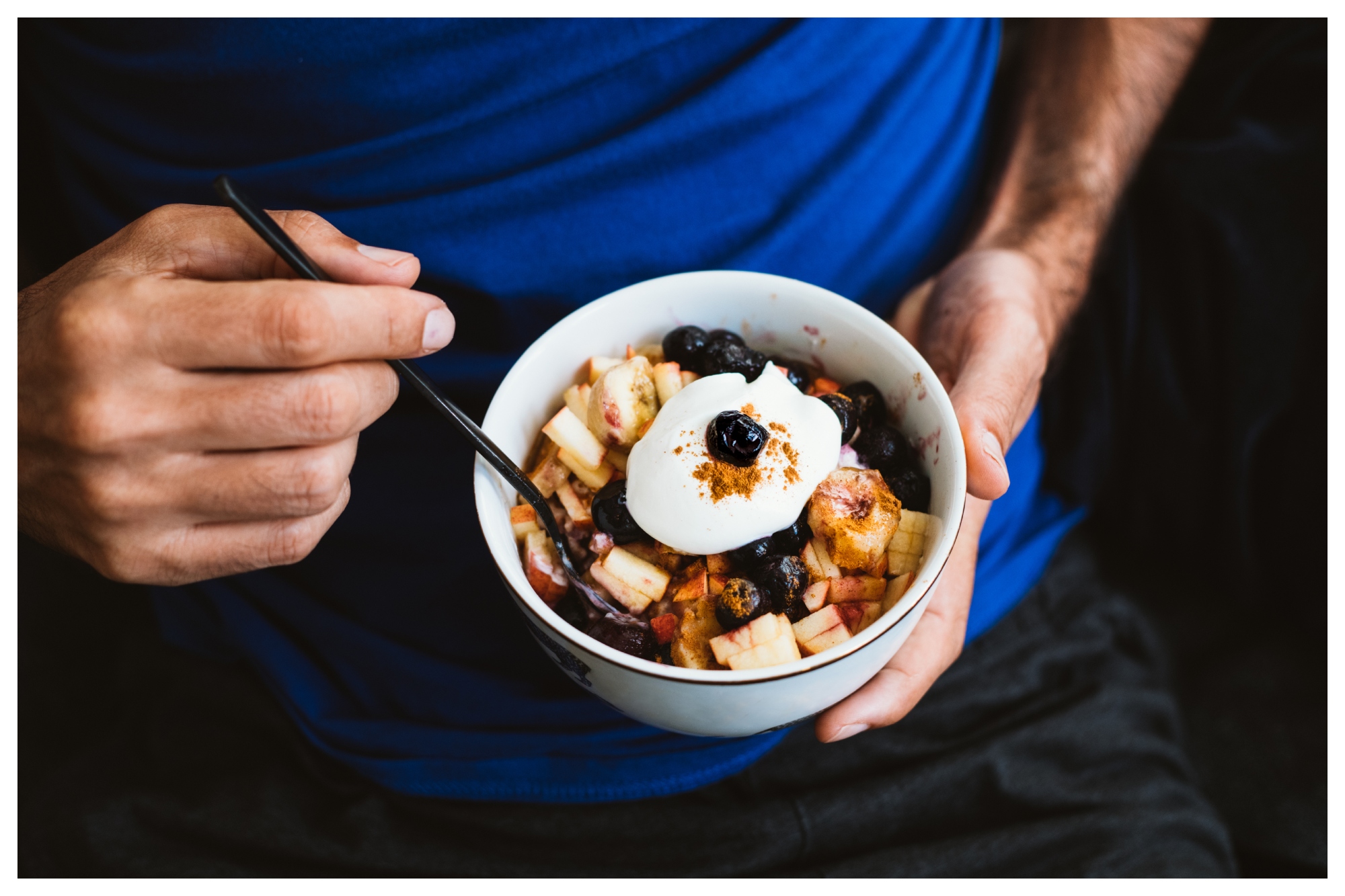 Breakfast is the most important meal of the day at the best of times, but especially on race day. With a long day in the saddle and - very likely - an early start, breakfast is going to be your last meal before the ride.
Skipping or eating breakfast too early will mean that you risk starting your day with your body's glycogen stores already depleted, decreasing the time it'll take you to bonk. Eating too late or trying something new because it looked great on the hotel menu can also cause problems - from an upset stomach to an overly full one. So make sure to stick to what you know.
Don't mess up
Aim for 2 to 3 grams of carbohydrates per kilogram of bodyweight in the morning of the event, giving yourself approximately 2 to 3 hours to digest the meal before the start. This meal should primarily be made up of carbohydrates with a portion of protein - fat and fiber should be minimised, as these take much longer to digest and can lead to the stomach problems mentioned.
2. Eating something new on race day
The day of an event is the day you want to be at your best, so experimenting with new gels, energy bars or hydration powders has the possibility of numerous unforeseen complications. Various forms of 'digestive distress' are the primary concerns, and this discomfort can lead to a decrease in performance or - even worse - lead to you having to abandon the event.
Don't mess up
Practice, practice, practice. Make sure you are fully comfortable with your nutritional strategy by testing it out in training. Work out what breakfast makes you feel the most energised and which energy products you find are the easiest to digest, to help power you through the ride. And make sure that you take these with you on the ride!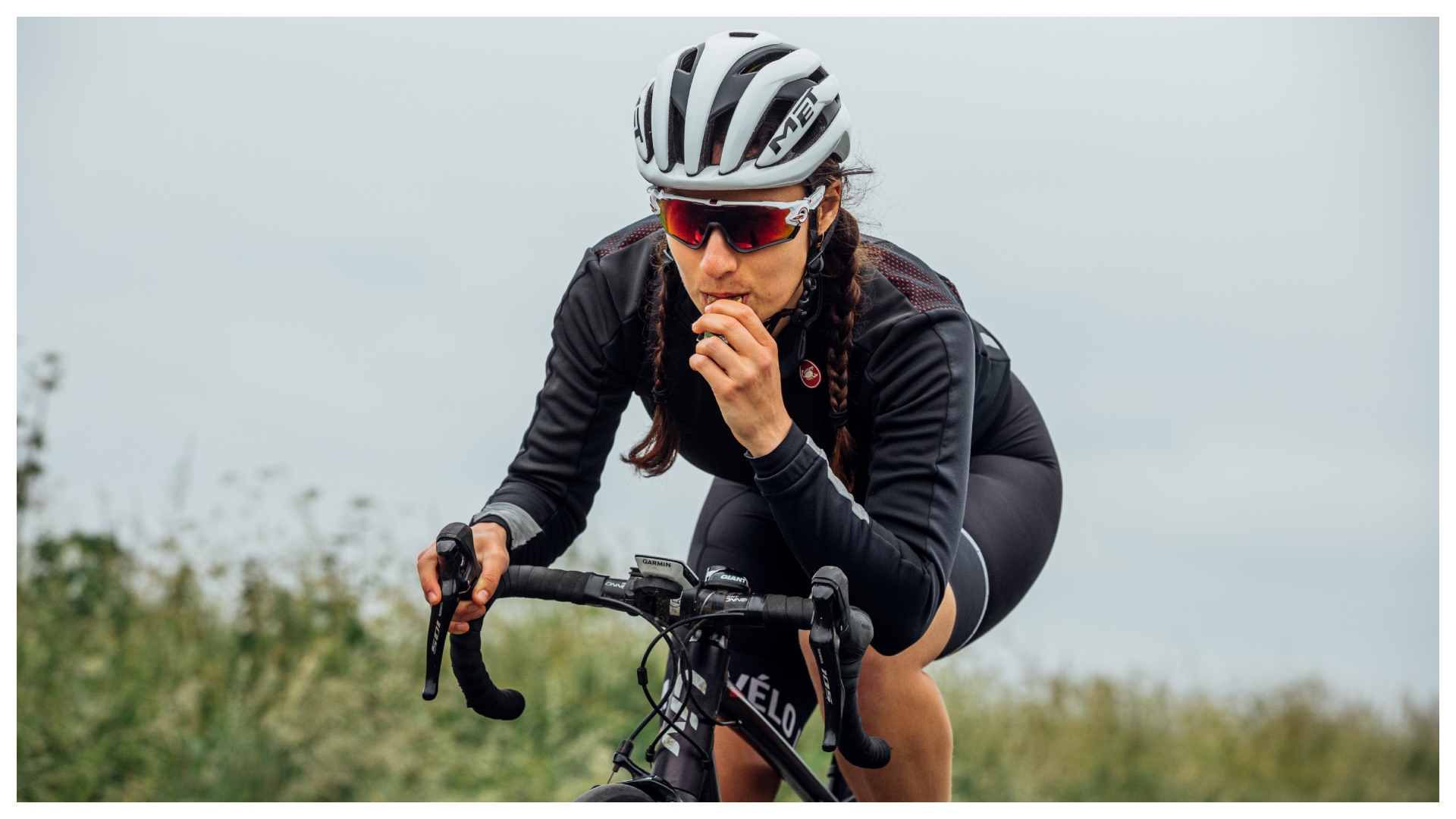 3. Not eating enough on the bike
Not eating enough on the bike is the biggest mistake most cyclists make. The body has enough stores of glycogen to fuel approximately 90 minutes of exercise (depending on intensity) but anything over this then your body is soon going to run out. Therefore, it is imperative to make sure you are eating enough!
Don't mess up
An approximate rule of thumb is to aim for 1 gram of carbohydrate per kilogram of body weight per hour. When it comes to fuelling, little and often is key. This means that glycogen levels will always remain consistent, as too great a fluctuation will increase the likelihood of bonking. An energy bar or bottle of energy powder every half an hour is a simple goal to aim for, it's reasonably easy to stick to and will ensure that you're taking on enough fuel.
4. Eating too many simple sugars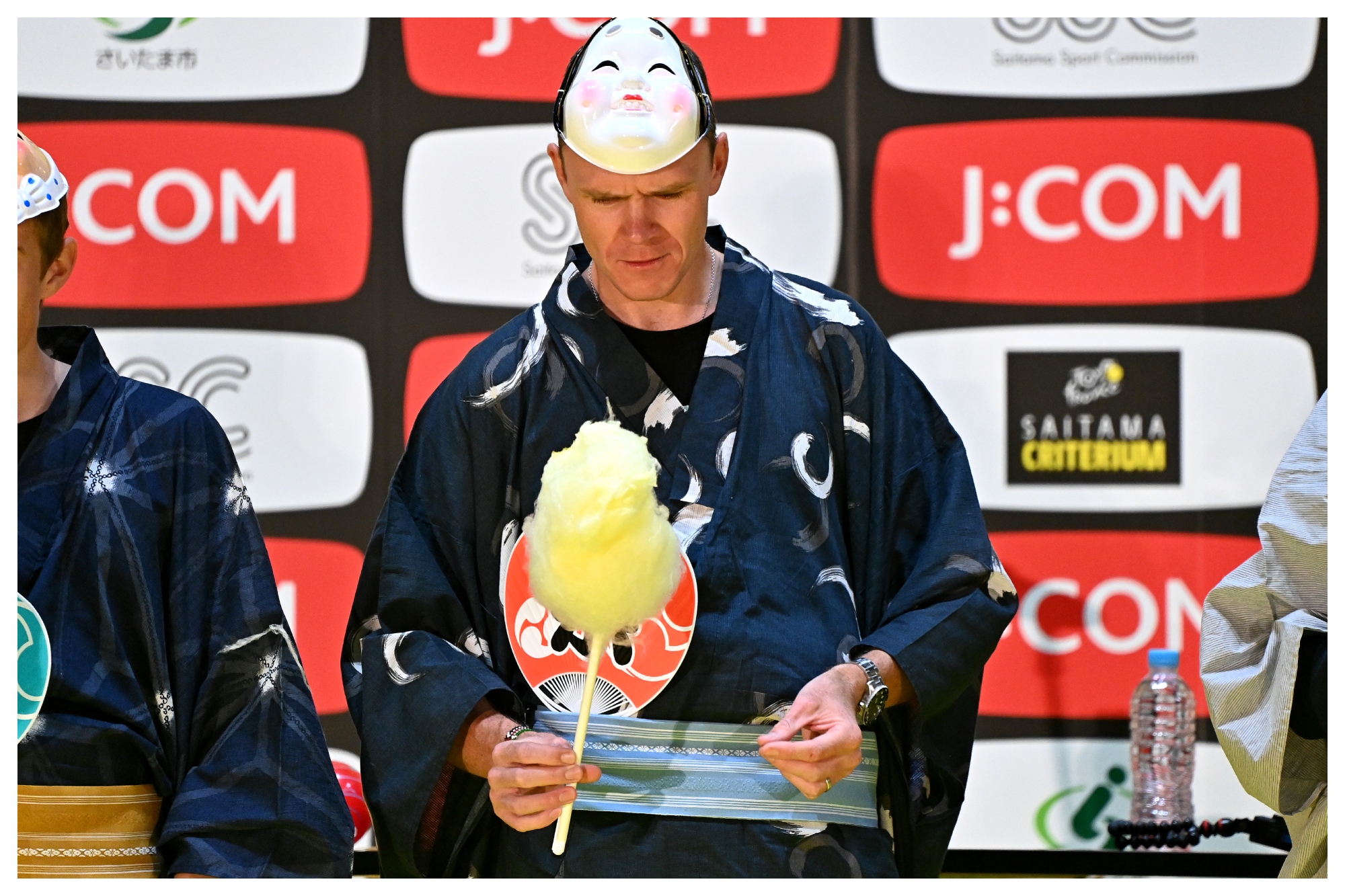 The wrong choice of fuel is almost certainly going to end up in a disaster, with you bonking or hitting the wall. It'll come as no surprise that carbohydrates should be your main source of calories, however, not all carbohydrates are created equal.
For instance gels or jelly babies are great for providing fast energy, as they are mainly made up of sugar and so are very quickly absorbed into the bloodstream - perfect for the final hour of a long ride. But relying on them for several hours will lead to blood sugar levels constantly spiking and dropping.
Don't mess up
Choosing foods with a slightly lower glycemic Index means that they are absorbed more slowly and so will produce a more constant, stable level of glycogen levels in the body. Some great examples include most sports energy bars or your own homemade flapjacks or even a sandwich. Focus on eating these foods at the start of the ride as they digested slowly giving you the energy required for the duration of the ride. Towards the end of the ride, or if you are starting to bonk, think about switching to the faster digesting alternatives such as energy gels.
5. Not having a nutrition plan
Without a clear plan in place, it can become easy to forget to drink or eat sufficiently - and before long it'll be too late, with your glycogen levels dropping lower than can be recovered from in the timeframe.
Being able to spot possible bonks before they happen is a vital skill. Quickly consuming some fast digesting carbohydrates (such as an energy gel) can raise your glycogen levels back up again, before you get to that point of no return.
However, a 'reactive' approach such as this leaves you more open to getting it wrong, increasing the likelihood of a bonk further down the line. Much better is being 'proactive',, and regularly taking on carbs at set intervals throughout your ride. This is a much less risky approach and means you're not constantly treading that tightrope of energy debt.
Your perfect 100-mile fuelling plan
You have your first 100 mile sportive coming up in a couple of weeks time, what are you going to eat? It's important to practise your fuelling strategy beforehand to work out what products work best for you but below is a great guide to base your calculations off of. In this case it's assumed 80 grams of carbohydrates an hour are going to be consumed and the ride is going to take 6 hours.
Hour 1: 2 x energy bars with 40 grams of carbohydrates + 500ml water with a hydration tablet in.
Hour 2: 2 x energy bars with 40 grams of carbohydrates + 500ml water.
Hour 3: 1 x jam sandwich + 500ml energy drink containing 40 grams of carbs.
Hour 4: 1 x jam sandwich + 1 x energy bar with 40 grams of carbs + 500ml water.
Hour 5: 1 x block of energy chews containing 40 grams of carbs + 500ml energy drink containing 40 grams of carbs.
Hour 6: 2 x gels with 40 grams of carb
Don't mess up
Before setting off write, down a nutritional plan about how many grams of carbohydrates an hour you want to consume. One gram per kilogram of bodyweight as touched upon earlier is ideal, but also consider which sources of carbohydrate you are going to get this through.
It can be helpful to lay out a pile representing each hour of the ride on the floor, to help you visualise what you are going to consume. Stick to that plan, write it down on a piece of masking tape and attach it to your stem if you need to be reminded! A bar bag can be a great way to store all of these snacks, positioning the ones you want to consume first on the left hand side and working along the bar bag can make it easier to select the right snack whilst out on the road.
6. Drinking too little (or too much)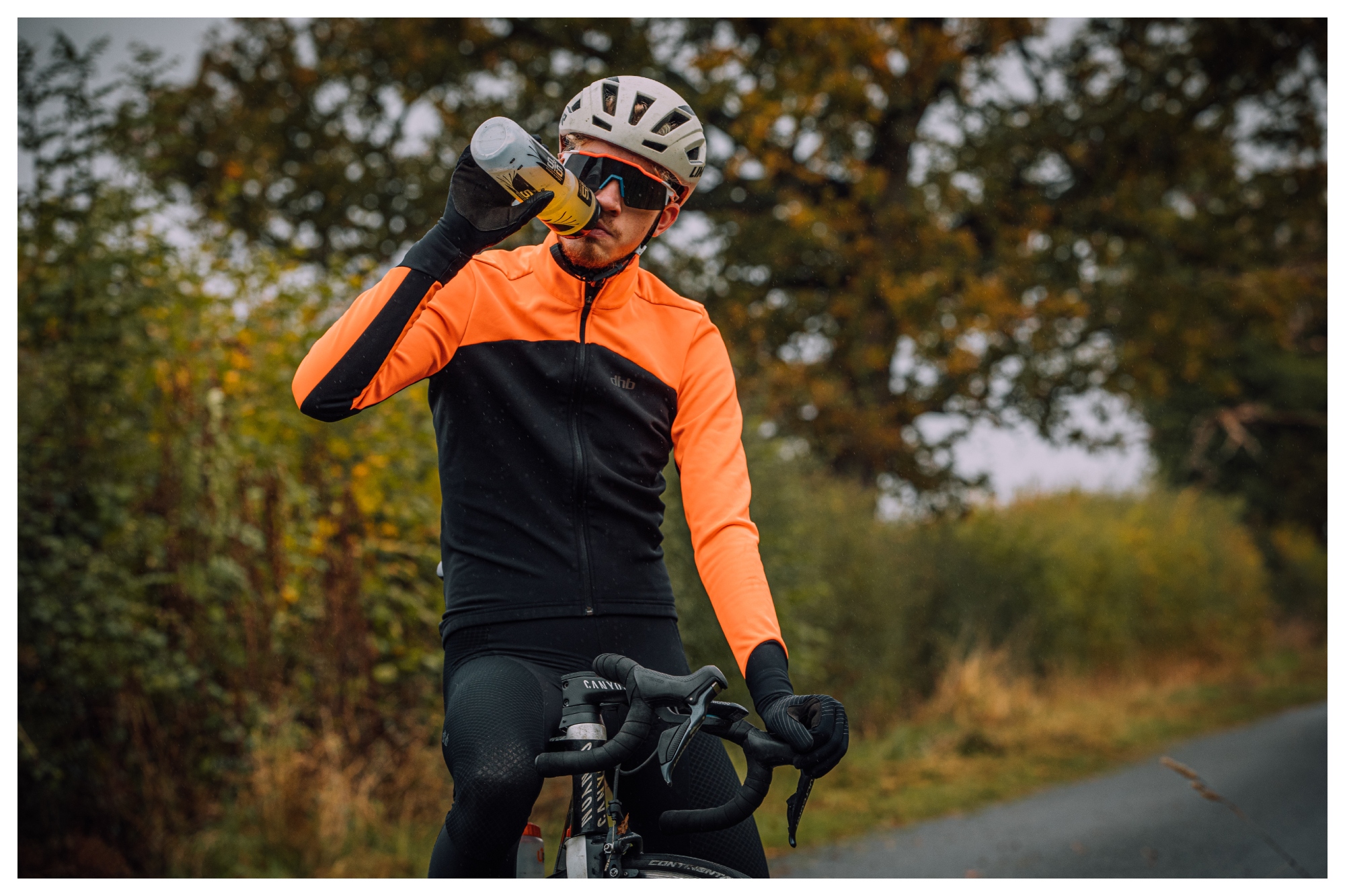 In case of emergency
We have all found ourselves out of food or drinks at one point or another and here are my five top picks to choose from at that village shop to get you home:
- Full sugar Coca Cola.
- A bag of jelly babies.
- A large flapjack.
- Sparkling glucose drink.
- Pack of hot cross buns. (depending on the time of year, but a fruitcake is a great alternative).
There is a fine line when it comes to hydration. Both over and under hydration can cause havoc to your cycling performance. Underhydration can lead to muscle cramps due to electrolyte imbalances, as well as a reduction in blood flow to the muscles, which can lead to your heart rate becoming elevated and decreasing the time before fatigue starts to set in. Similarly, overhydration also has its problems, electrolyte levels become too diluted and you may start to feel bloated and nauseous, both of which will decrease your cycling performance.
Don't mess up
Little and often also applies to hydration. In the days leading up to the event, make sure you drink approximately two litres a day, which will give you a good baseline hydration level going into the event. How much to drink an hour changes considerably between every rider, but most cyclists will want to aim for approximately 500 to 1000 ml an hour.
If it's a hot day or if you're a heavy sweater (or working harder than usual) then you will want to aim for the higher end of that spectrum. If your urine is a very light shade of yellow then this is a good indicator of hydration - too clear and your hydration has been excessive; if it resembles an overbrewed cup of tea, then you'll really need to up your fluid intake.