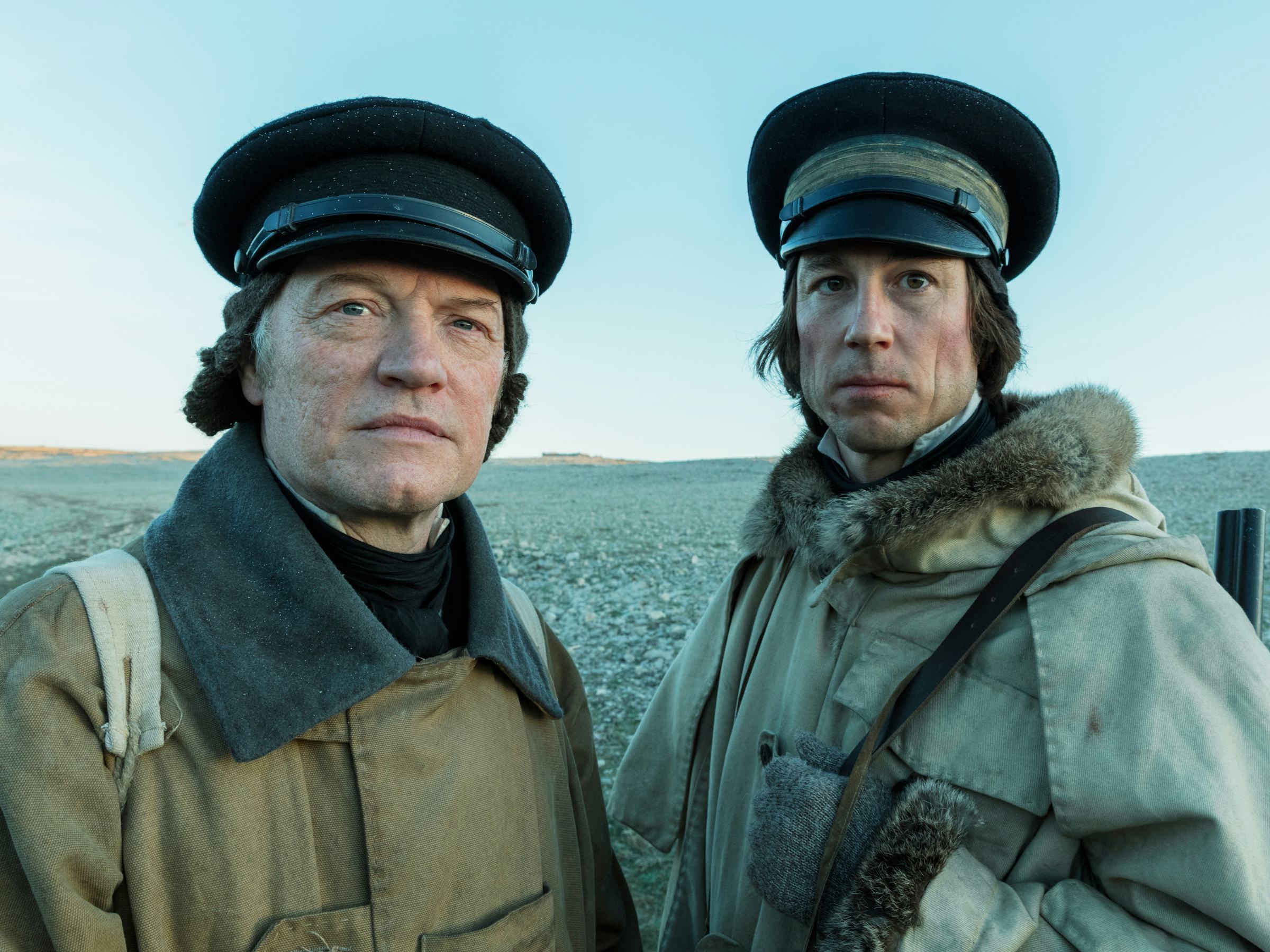 Abandon all hope ye who watch here: from the very beginning, The Terror opens with an ominous title card, informing the viewer that Sir John Franklin's Arctic expedition was never seen again.
History — or, at least the history that is available to us — maintains that narrative. In 1845, Franklin, an Arctic veteran, departed Britain in command of the HMS Terror and HMS Erebus to confirm the existence, navigability, and trade route potential of the fabled Northwest Passage via waterways through the Canadian Arctic Archipelago. Terror and Erebus were last seen (officially) by Europeans in Baffin Bay, off the coast of Greenland, that same year. Both ships mysteriously disappeared afterward.
Unofficially? In 1854, Inuit men told John Rae, a Hudson's Bay fur trader, that they were the last to have seen the men of Terror and Erebus, and that they were in a ghastly state: starving, and possibly even cannibalizing each other. But the Inuit's recollection of events was shot down quickly by Franklin's wife, who asserted that her husband and his crew, members of the Royal Navy, were martyrs to science and Christianity until their bitter end.
AMC's The Terror, which made its debut exactly five years ago today on the cable network, fashions an elaborate North American myth out of the little that we know about Franklin's expedition. It wasn't just Mother Nature that did these men in, the show presupposes, but rather an elusive menace — appearing first as a tangible being stalking the men outside of the titular ship and ripping them to shreds, and later, a gnawing, growing fear that turns the men on each other and tears them apart.
Horror enthusiasts were drawn to The Terror's gnarly (and genuinely scary) monster but wound up sticking around for the series' well-researched and crafted period drama elements as well as its bone-chilling psychological thrills.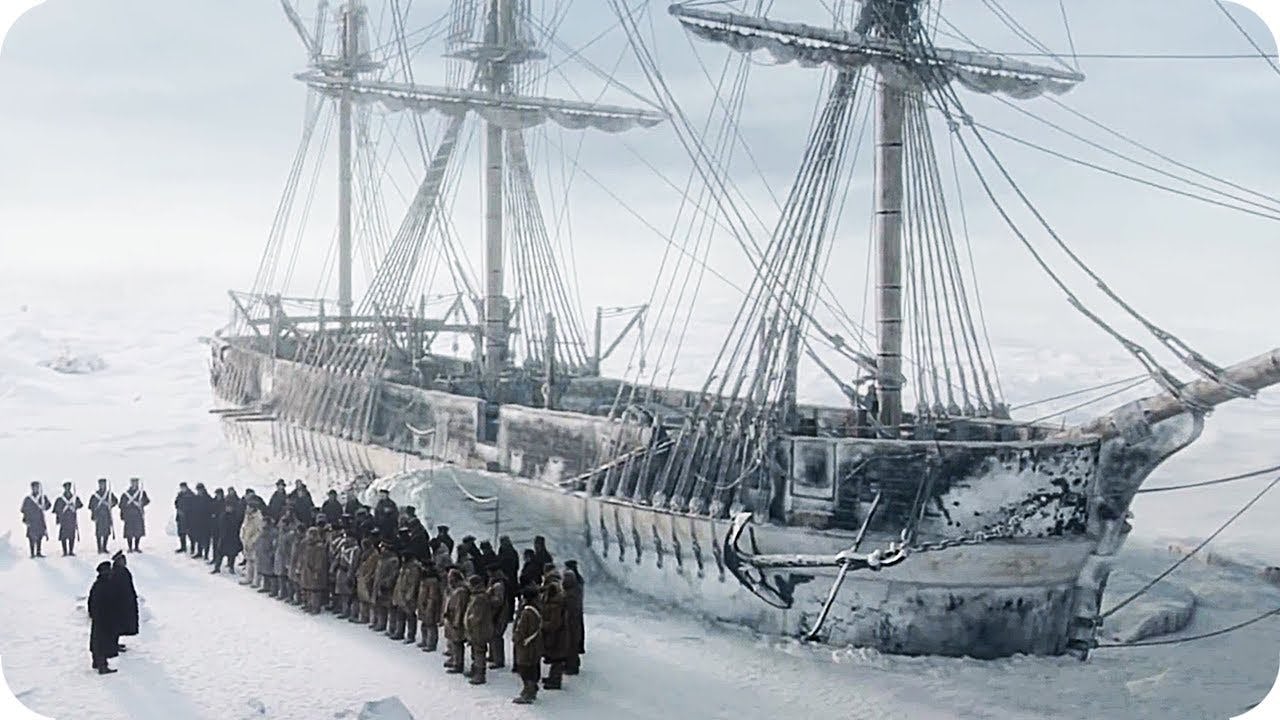 The Terror is one of two supernatural horror drama anthology chapters (so far) in the series. The first season was developed for AMC by David Kajganich, with Dan Simmons's 2007 novel of the same name serving as its basis. Kajganich, known best for scribing Luca Guadagnino's A Bigger Splash and Suspiria, was co-showrunner and executive producer with Soo Hugh, who is currently showrunner for Apple TV+'s Pachinko. Ridley Scott (Blade Runner, Alien) also served as an executive producer.
In opening of the first episode, titled "Go for Broke," Officer James Ross (Richard Sutton) is informed by a Netsilik man that Franklin's expedition, which wound up being commandeered by Captain Francis Crozier, were pursued by a creature called the "Tuunbaq" and that none survived.
The viewer is then thrust four years earlier, in September 1846, wherein Franklin's Royal Navy expedition is attempting the first crossing of the Northwest Passage in the Arctic Archipelago. The odyssey immediately goes south (literally and figuratively), when a collision with an iceberg damages Erebus's propeller. But as tensions run high, a shocking and violent death, as well as an apparition from an Inuk ghost, foreshadows the true gruesomeness that awaits the men of Erebus and Terror.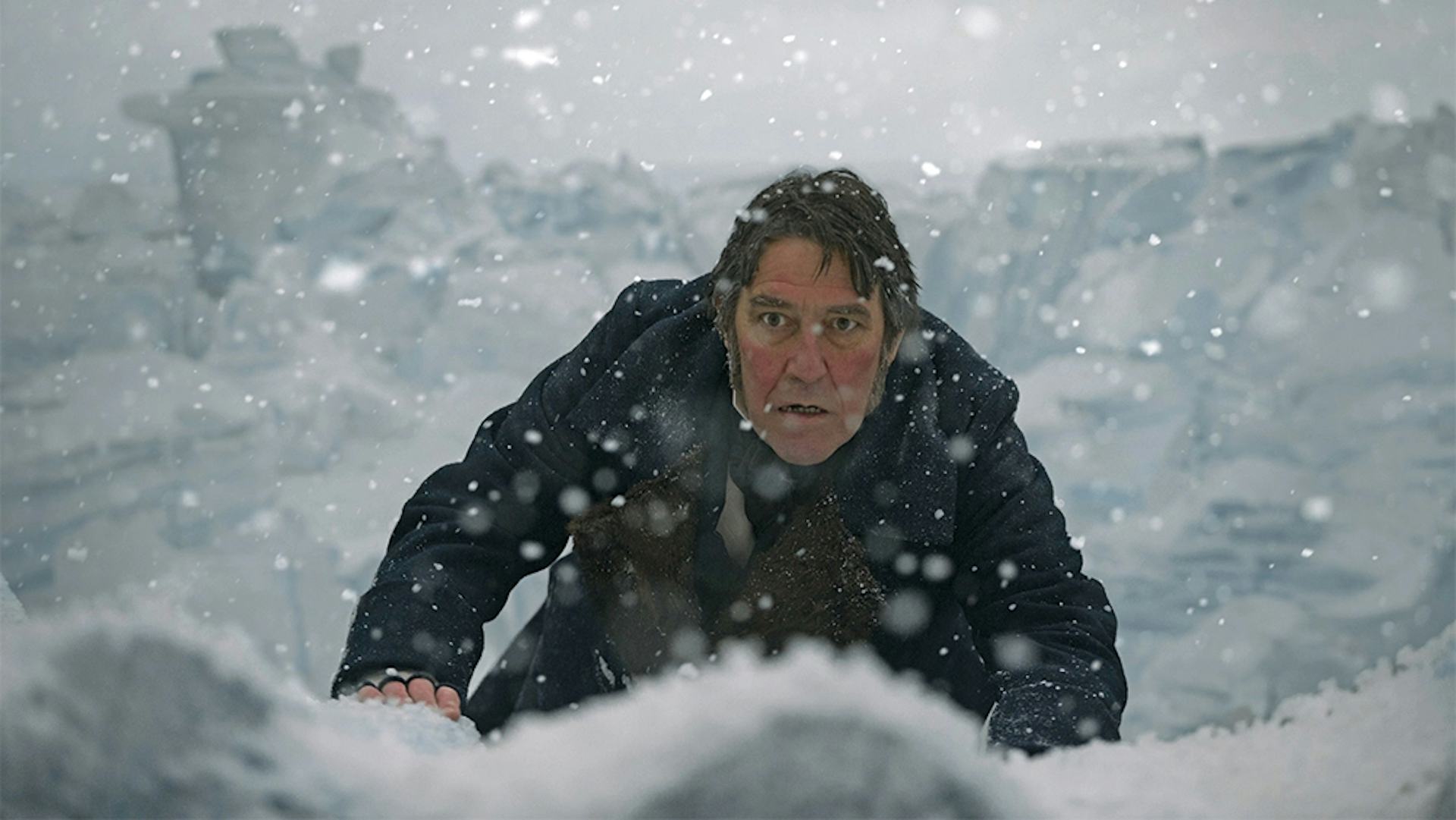 Edward Berger, who most recently took home numerous awards for 2022's All Quiet on the Western Front, directed "Go for Broke," which is still exquisite to watch for its depiction of brutal weather conditions and its intricate naval set design.
But "Go for Broke" is enthralling for its sheer number of instantly recognizable British talents. Game of Thrones' Ciarán Hinds leads the cast as Franklin, a haughty captain who is too proud to be reasoned with. Rounding out the impressive ensemble is his second-in-command, Crozier (Jared Harris), a troubled but gifted Irish officer and polar explorer; executive officer James Fitzjames (Tobias Menzies), who is overly preoccupied with being Franklin's favorite; ship surgeon Dr. Harry Goodsir (Paul Ready), a sensitive soul with good bedside manner and astute remedies; caulker's mate Cornelius Hickey (Adam Nagaitis), a rebel; and Thomas Blanky (an unrecognizable Ian Hart), The Terror's courageous, level-headed sailing master.
The cast, along with the meticulously crafted period costuming, overseen by Annie Symons (who told Smithsonian Magazine that it required "the most rigorous academic research" she had ever undertaken), helped set The Terror apart from its TV cohorts. The series also featured Inuit cast members, like leading lady Nive Nielsen, attempted to reproduce authentic-looking and sounding Inuit characters. Bringing it all home was late Swedish composer Marcus Fjellström's haunting score, alongside the putrid prosthetics and impressive CGI of its central monster.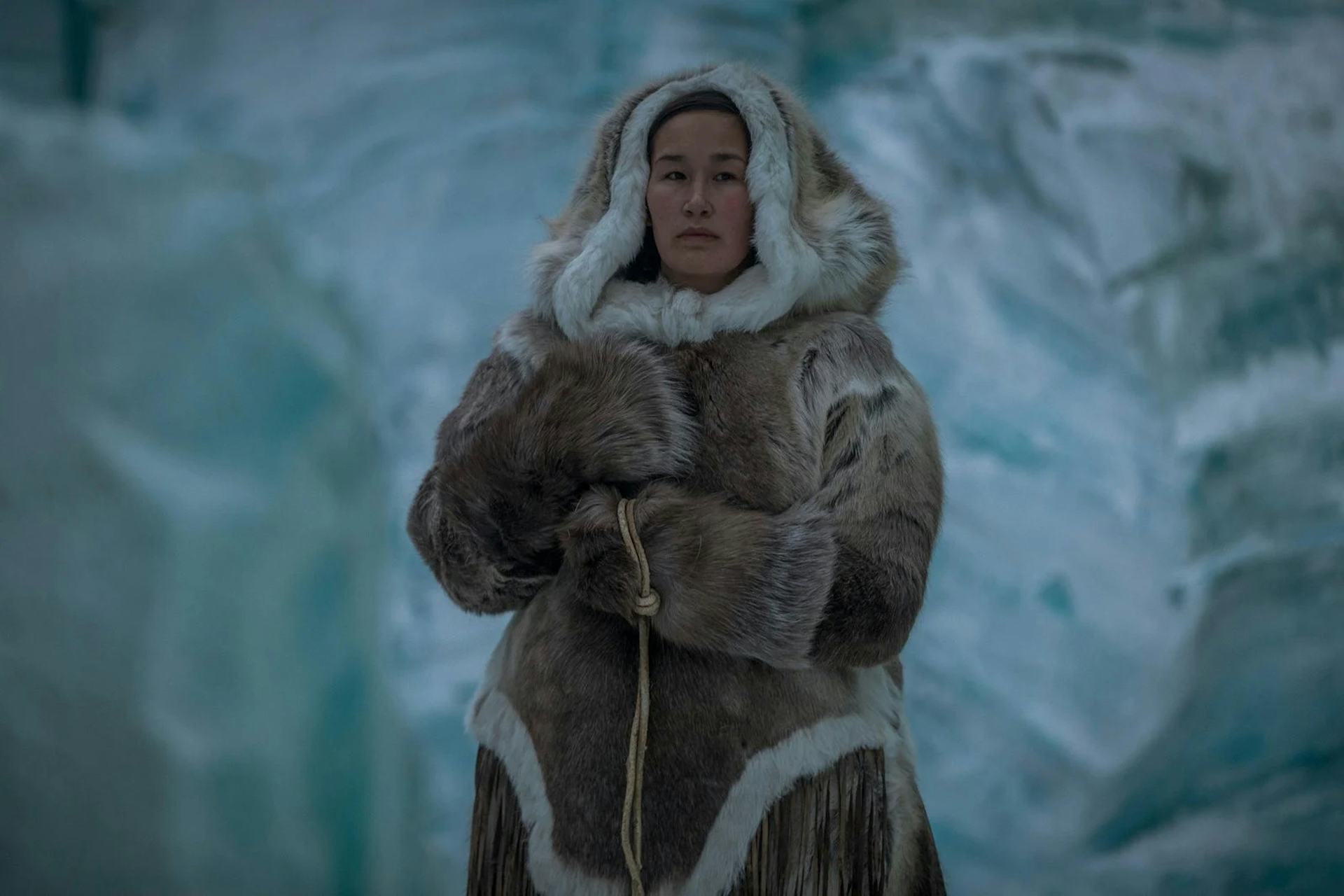 The Terror debuted on March 25, 2018 at a time when SVOD was king and shows based on existing IP (like The Chilling Adventures of Sabrina, Legacies, Cobra Kai, and Castle Rock) were safe bets studios could rely on. Throughout its 10-episode run, The Terror Season 1 carved a place for itself in the TV landscape as one of the few shows of the time to blend the genres of supernatural horror, historical drama, and psychological thriller, offering a little something for anyone brave enough to watch the anthology.
The Terror's uniqueness, while risky, paid off: The Terror was greenlit for a second season. The Terror: Infamy follows a wholly different and original story that is mostly set in American-run Japanese concentration camps during World War II. In January 2020, Deadline reported that AMC was tossing around the idea of a third season of The Terror, but as of today, it is unclear whether or not The Terror will terrorize our screens with malevolent entities and psychological barbarity once again.
The Terror and The Terror: Infamy are available to stream on Hulu, and available to rent on Amazon Prime Video.