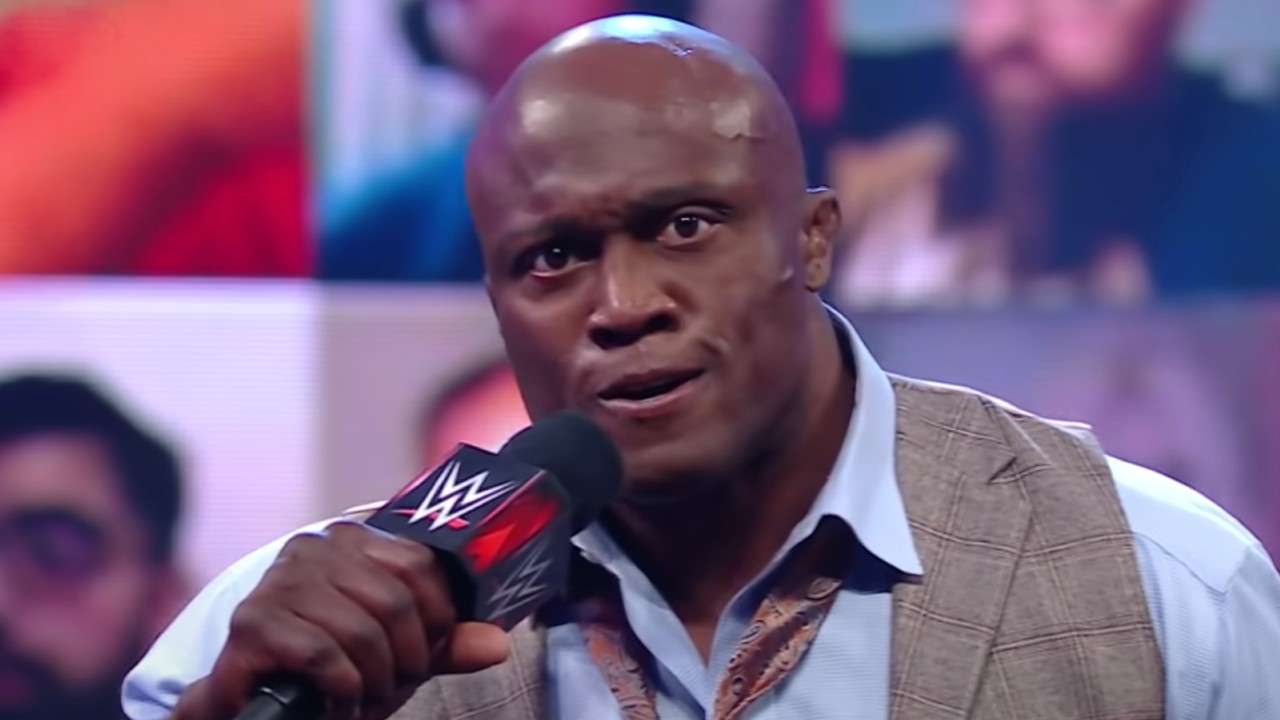 Are you one of those people who is constantly scheming and coming up with wild wrestling theories? Well, I am. The majority of them I never share with the public because they're too detached from reality and would make me sound mentally unstable, but every once in awhile, I need to say a few out loud, mostly because I think there's a tiny sliver of a chance they might happen and I'm gonna need credit for guessing them on the off chance they do. I should probably go to therapy about that, but we'll leave that to another day.
Anyway, to be absolutely clear and cover my ass from any negative feedback, these are not my WrestleMania 39 predictions, which I published in a separate article. Those are, for the most part, very business-like and sober. These are more mom had one too many glasses of wine theories. There's some minor evidence here, though, and I'm gonna spend the rest of this article presenting it and trying to convince myself.
Alpha Academy Will Win The Fatal 4-Way Tag Team Match, Setting Off A Run That Will End With Chad Gable As Mid-Card Champion
Chad Gable is one of the best losers in the history of WWE. He's had some tag team championship glory, sure, but over the last year, he's almost exclusively been used to put over other guys. He's looked great doing it, and given how consistently he works with top talent, it's obvious Triple H loves him. There's also been some not so shy teases that Otis is about to leave Gable to join up with The Maximum Male Models.
So… my wild theory is in the middle of the Fatal 4-way match, Otis is going to get distracted and leave with The Maximum Male Models, which will leave Chad Gable by himself. Something inside him will snap, and he'll go on an epic run by himself, beating the other 3 teams. Then afterwards, he'll give a promo in which he vows never to lose again. This will set off a multiple month run through the mid-card that will end in him beating whoever eventually takes the title from Gunther. I love this theory because Chad Gable is great, and if you disagree, stick your finger to your lips and shoooooooooosh, 
Brock Lesnar Will Lose To Omos After The Hurt Business Reunites
Breaking up The Hurt Business was one of the worst creative decisions WWE has ever made. Bobby Lashley has done pretty well on his own. He's really improved on the microphone, but there was something so intimidating about him with MVP, Shelton Benjamin and Cedric Alexander. Everyone is expecting this match to end with Lesnar F5ing Omos. It probably will, but what if Lashley shows up to help Omos and reunite with his former stablemates?
It would make sense given how their match ended at Elimination Chamber, and if Brock is going to take some time off, Lashley, with the backing of The Hurt Business and Omos, could step in as the SummerSlam challenger if Cody Rhodes wins at WrestleMania. I'd love to see The Hurt Business back together, and if Cody wins at 'Mania but his run isn't going as well as expected, Lashley could provide the perfect exit ramp at SummerSlam. But he needs a jolt to do that. Bringing back The Hurt Business would be a lightning bolt. Plus, for the thousandth time, they never should have broken up in the first place.
Alexa Bliss Will Order The Fiend To Attack Someone At WrestleMania
Alexa Bliss confirmed to CinemaBlend in an interview following her Masked Singer performance that she'll be in the building at WrestleMania. The big question is what that means. WWE could inexplicably decide, for the second year in a row, not to use her. Or they could suddenly give us a ton of forward momentum in the staling Bray Wyatt plot. We haven't seen Wyatt since he inexplicably disappeared from TV earlier this month. Rumors have been everywhere, but no one really knows what's going on. Some claim there's tension between The Eater Of Worlds and WWE over creative differences.
If they want to reset his character, the best way to do that may be through circling back to a plot WWE seemed to be setting up at the end of that poorly received WrestleMania 37 match with Randy Orton. Yes, it would be a little weird to circle back to that, but I don't think fans hated it because it was a bad idea. I think they hated it because of how it was executed. Putting Alexa and Bray back together might be the best way to jumpstart both their careers and set up whatever the next chapter is. It wouldn't explain why the match with Bobby Lashley was bailed on, but it would at least provide direction.
The Rock Will Cost Roman Reigns The Title And Set Up A Match At WrestleMania 40
Everyone was fixated on The Rock headlining WrestleMania this year since it was taking place in Hollywood and also because it made so much sense with The Bloodline story. But you know what also makes sense? Having one of the biggest movie stars in the world headline the 40th anniversary of WrestleMania? WWE has used the closing moments of WrestleMania to set up the following year's match before, and with something like Roman and The Rock, which wouldn't need the belts, that might actually make some sense.
A finish like this would also allow Roman Reigns to take some time off, and it would explain why, when he came back, he wouldn't immediately seek a rematch with Cody Rhodes. He would be fixated on establishing dominance in his own family, and his story could exclusively focus on the disintegration of The Bloodline as he deals with The Usos, Solo and maybe some other family members that might pop up and have to choose sides. WWE ended night one of WrestleMania 38 on an incredible high with Stone Cold Steve Austin's way better than it should have been match with Kevin Owens last year. Maybe this year will end night two on a high with The Rock. 
John Cena Will Beat Austin Theory, Then Hold An Open Challenge On Night 2 That'll Be Answered By A New Signing
I'm pretty sure John Cena is coming back to give Austin Theory his stamp of approval and try to push him forward in his career. The twenty-five-year-old superstar has had his character reset by Triple H a little bit, but over the last few months, he's been winning matches and looking good doing it. He's back to holding The United States Championship, and while most fans really seem to recognize his potential and how good he is, he hasn't found that connection yet that would take him to main event status. I think Cena is here to help that— but if he's not, he could be here to facilitate a big moment.
Whether you like it or not, a lot of wrestling fans expect big surprises at major premium live events. Sometimes it feels like their perception of a show can be dramatically influenced by whether they got a surprise rush of adrenaline from seeing someone unexpected. There aren't many places on the card where WWE could conceivably debut someone new, except maybe here. Cena is almost certainly not going to stick around to defend a title. So, if he wins, he needs to lose it quickly— and what better way to do that and give someone debuting a big first moment than by having Cena put him over?
To Sum Up
I don't really believe any of these things are going to happen, and by really believe, I mean I wouldn't bet money on them without sizeable odds. But also, part of me believes they just might happen, and that's why I needed to say something out loud. 
You can fact check me this weekend when the biggest show of the year airs. If you're in The United States, you can check it out with a Peacock subscription or if you're abroad, you can look into other ways to watch WrestleMania 39.