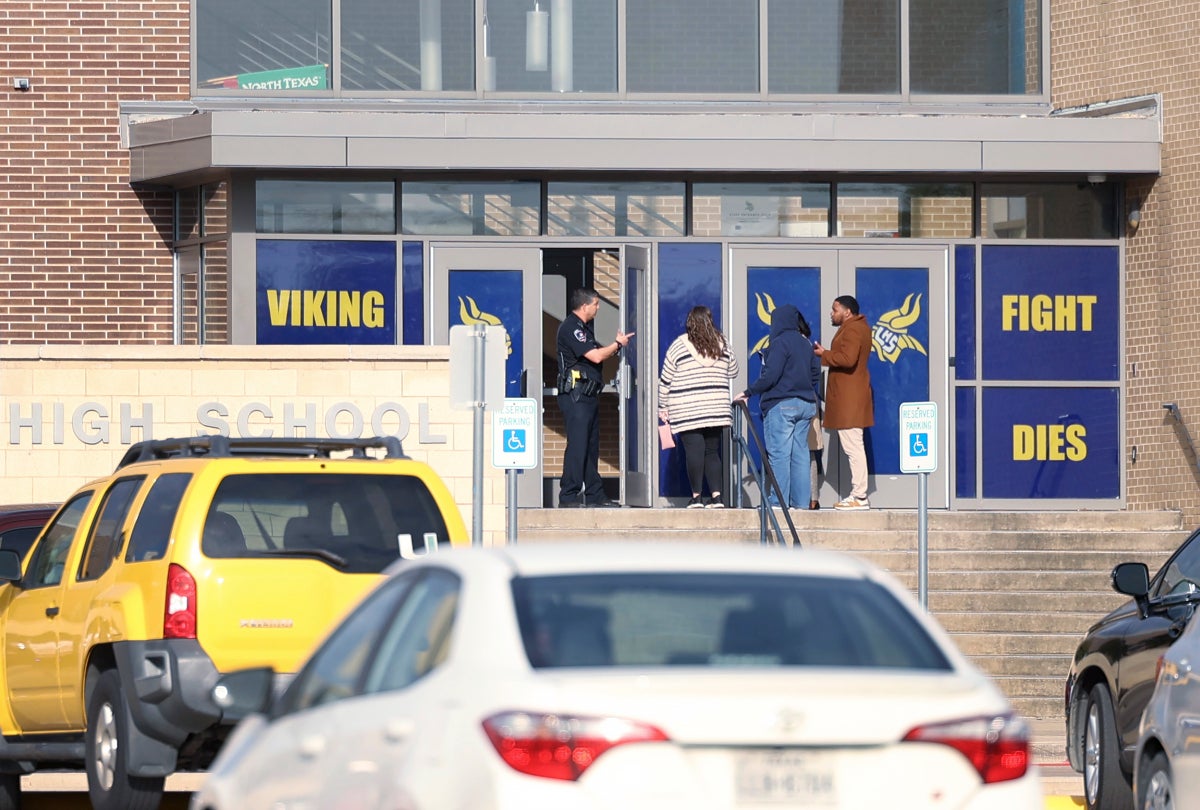 Two students were injured in a shooting outside a Dallas-area high school on Monday morning and police arrested the person suspected of opening fire, officials said.
The shooting began on a high school campus in the suburb of Arlington around 6:55 a.m., before many students arrived for the first day back to classes after the spring break, according to police and school district officials.
One student was injured by gunfire, another was hurt by "debris from the shooting," and both are getting medical care, said Arlington Independent School District spokeswoman Anita Foster. She could not immediately provide further information on the student's identities or conditions.
Arlington police said the suspected shooter never entered the Lamar High School building and was arrested soon after officers arrived on the scene. They said the scene was secure in a tweet at 7:21 a.m. but have not released more information on the shooter.
Foster said school buses and other arriving students were diverted from the campus before classes were set to start. Officials urged parents and others to stay away from the campus while police investigate. Police said at 10:40 a.m. that they'd completed their search of the school building and students would be released to their guardians at a "reunification center" starting at noon.