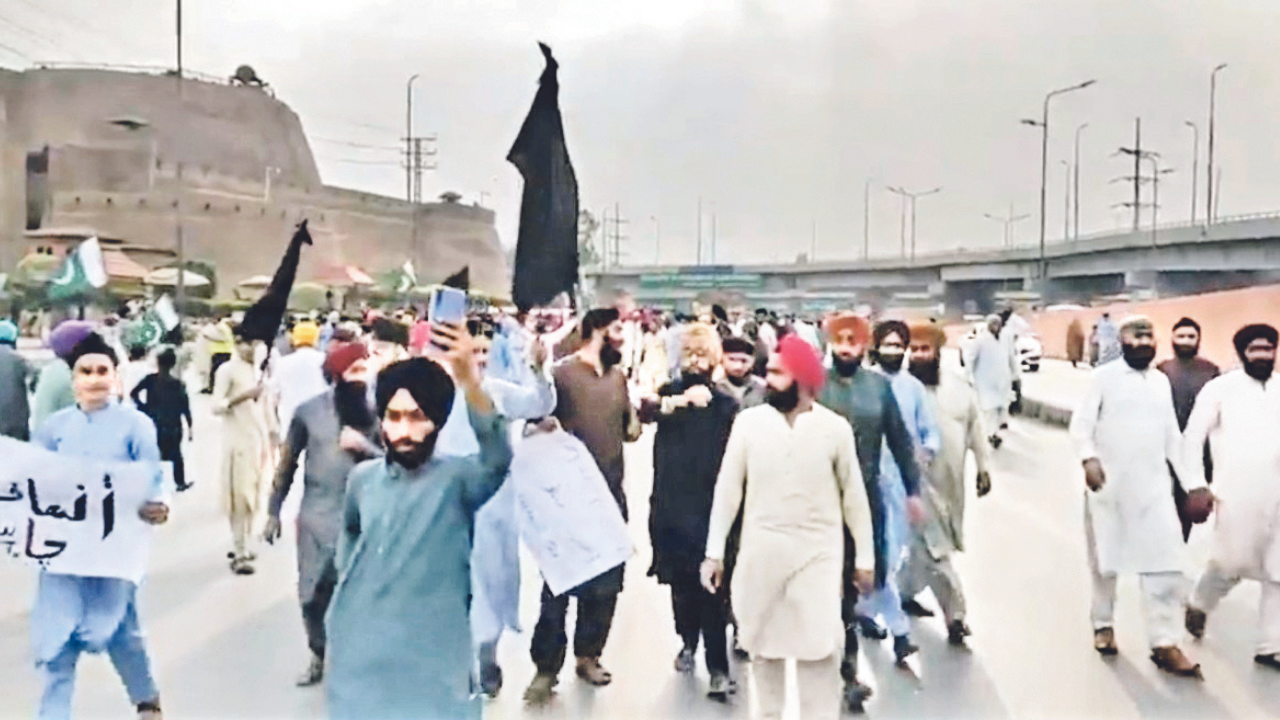 ISLAMABAD/AMRITSAR: Motorbike-borne assailants shot and killed two traders from Peshawar's minuscule Sikh community at a marketplace in Khyber Pakhtunkhwa on Sunday, sending fear and outrage coursing through religious minorities across Pakistan over yet another seemingly selective attack.
The slain duo - Kuljit Singh, 36, and Ranjit Singh, 41 - were cousins, said National Commission for Minorities member Saroop Singh. They were in their shops at Bara market of Sarband town, a 30-minute drive from Peshawar, when the assailants opened fire and sped away. Police spokesperson Ijaz Khan told reporters that both died before they could be moved to a hospital.
Footage from CCTV cameras in the surrounding areas is being checked for clues to the identity of the killers," Khan said. "A search is underway and we hope to unmask those involved in the killings soon."
Radesh Singh Tony, chairperson of the Minorities Rights Forum Pakistan, said a Sikh identified as Satnam Singh had been shot dead at Bara market in February, but the government didn't make much of an effort to catch the perpetrators. He said the targeted killings were aimed at creating panic and making minorities flee the region, leaving behind their businesses and properties. "The latest victims weren't rich or influential. They were middle-class people earning a living from their small grocery shops."
PM Shehbaz Sharif and members of his cabinet were among the first to condemn the attack. Shehbaz instructed the chief minister of Khyber Pakhtunkhwa to take steps to ensure the safety of citizens, especially minorities. He said "Pakistan's enemies" were responsible for the continued attacks on religious minorities and expatriates.
Interior minister Rana Sanaullah criticised the Khyber Pakhtunkhwa provincial government for its failure to protect minorities. The Human Rights Commission of Pakistan, too, condemned the attack. "This is not the first time that the Sikh community in Khyber Pakhtunkhwa has been targeted and we demand that the police identify and arrest the perpetrators promptly," it said.
The rights panel urged the new government to "make it clear that violence against religious minorities will not be tolerated".
In India, Punjab CM Bhagwant Mann tweeted, "Strongly condemn the gruesome killing of two Sikh youths in Peshawar Pakistan. I also request our foreign minister @DrSJaishankar ji to speak to Pakistan to raise concern and ensure safety of Hindu and Sikh minorities residing in Pakistan."
Union minister Hardeep Singh Puri said "acts like these clearly amplify the dangers that religious minorities face in our volatile neighbourhood and the necessity for humane measures like CAA".
Former Punjab CM Captain Amarinder Singh tweeted that "@GovtofPakistan only does lip service for Sikhs without ensuring their security".
Around 250 out of the original 400-odd Sikh families remain in Peshawar, the majority of them having migrated to the city from the tribal regions of Orakzai, Kurram and Khyber to escape terrorism. In Bara, around 20 shops are owned by Sikhs. The gradual movement of these families from the tribal areas started in the mid-1980s, increasing with the emergence of the Tehreek-e-Taliban (TTP) Pakistan, an umbrella organisation of several Pakistani terror outfits, in 2007.
The demand for jizya (protection money) and several socio-religious curbs enforced by the TTP had forced the Sikh families to leave their ancestral homes for new settlements. Several members of the Sikh community have been killed and kidnapped for ransom in the past decade, prompting rights groups to label Pakistan an unsafe country for minorities in general.