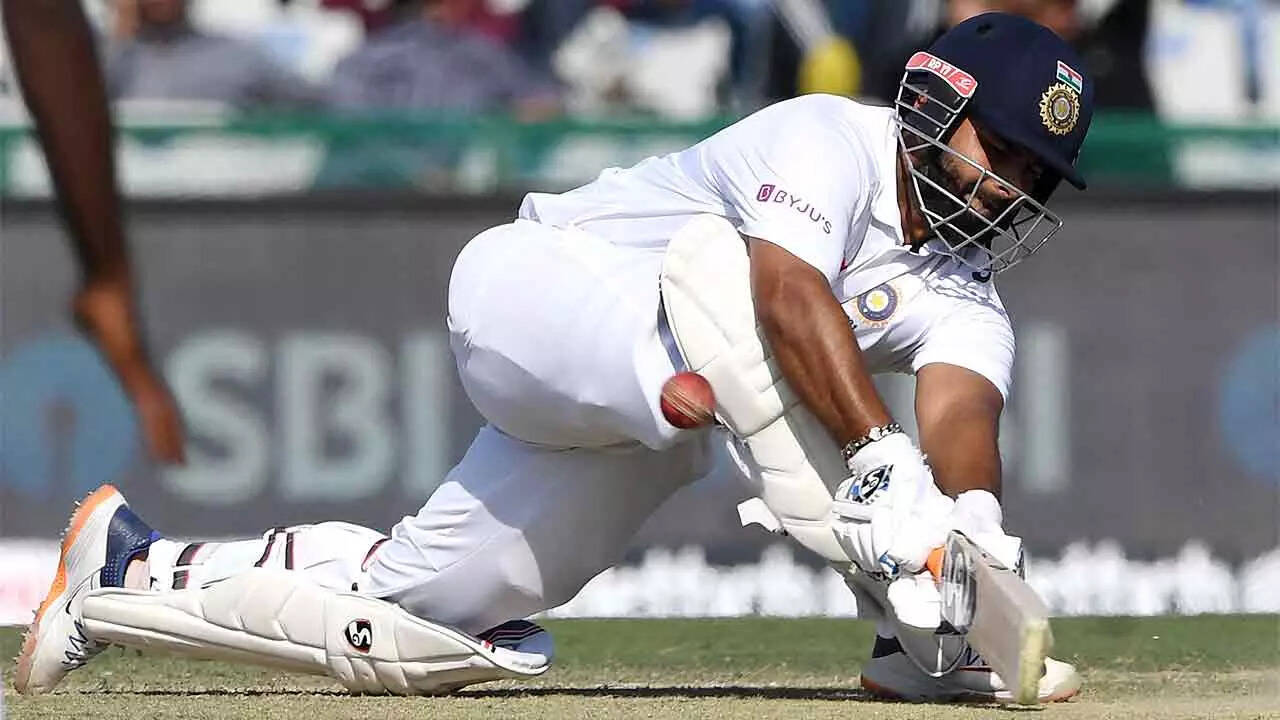 MOHALI: Leave Test matches, even in the ODIs, the Punjab Cricket Association (PCA) Stadium has perennially seen lower turnouts even in the pre-Covid era. On Friday, as Virat Kohli went out to feature in his landmark 100th Test, one would have expected a sizable number (50 per cent allowed) cheering for the legendary batsman.
But the PCA stadium with a total capacity of around 27,000, once again failed to attract the spectators, as only one-fifth of the ground was filled. A majority of the 5,000 odd spectators who had assembled for the match started stepping out once Kohli fell for 45 runs before the tea session.
A deathly silence followed the former skipper as he took the long walk back to the pavilion after being bowled out by left-arm spinner Lasith Embuldeniya.
And those who changed their minds were in for a real treat from Indian cricket's newest showman - Rishabh Pant. The southpaw enthralled the crowd by launching a scathing attack on the average Sri Lankan bowling to raise another Test fifty.
By the time, a well-set Pant went ballistic and scored the remaining 46 runs off mere 22 balls to get to a stroke-filled 96, the crowd presence was restricted to only a few of the stands. Most of them were students, and a few families kick-started an early weekend.
Earlier in the day, chants of 'VK' and 'Virat Kohli' were heard across the stands, when new skipper Rohit Sharma and Mayank Agarwal walked out to open the innings for India. Once Mayank departed, Kohli walked into the middle to a thunderous applause from the crowd, coupled with innovative chants.
Kohli, who became the 12th cricketer to feature in 100 Tests for India, and 71st overall, did not disappoint his fans, and looked in great touch during his brief stay, with his exquisite cover drives and straight drives drawing a loud cheer.
Ahead of the contest, the 33-year-old was felicitated with a special Test cap by head coach Rahul Dravid in the presence of his teammates and his actor-wife Anushka Sharma and elder brother.
"Thanks Rahul bhai, it is indeed a special moment for me. My wife is here, my brother is here in the stadium. All my family members, my coach from childhood, all are very proud. To all my teammates, thank you so much for your support over the years. It is indeed a team game and this journey couldn't have been possible without all of you. To the BCCI to give me the opportunity to represent Indian cricket and from thereon, everything has gone from strength to strength," Kohli said during the presentation ceremony.