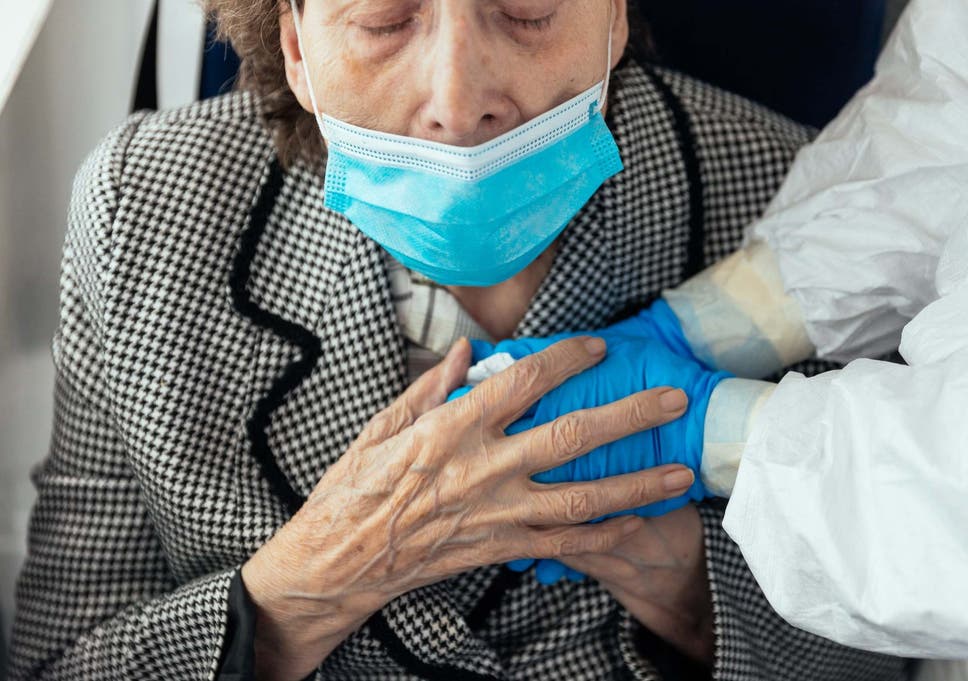 A 113-year-old Spanish woman is believed to have become the oldest person in the world to recover from coronavirus.
Maria Branyas, the oldest person in Spain, confirmed she had tested positive for Covid-19 last month despite showing no symptoms.
An update on her Twitter account, run by her daughter, on Friday announced the supercentenarian had overcome the disease.
Ms Branyas, who was born on 4 March 1907, thanked people for their well wishes in a further tweet on Tuesday.
However, the mother-of-three, who also lived through the Spanish flu pandemic, also used her message to criticise the treatment of elderly people during the coronavirus outbreak.
She said: "Thank you very much for your congratulations and encouragement, and although I would have preferred not to have to live this unfortunate situation of nonsense in the treatment of the elderly in the country, I thank you.
"And a lot of strength to all the grandmothers and grandparents who are still struggling."
She continued: "It is very sad all that this pandemic has exposed. Older people do not deserve the forgetfulness they have received.
"They fought and sacrificed time and dreams for you to have an identity and a quality of life today.
"They don't deserve to leave the world that way."
Ms Branyas was born in San Francisco, in the United States, where her father had travelled for work, according to Spanish newspaper La Vanguardia.
She has 11 grandchildren and 11 great-grandchildren.
She currently lives at Santa Maria del Tura care home in the Catalonian city of Olot.
The home reportedly confirmed 17 coronavirus-related deaths among elderly residents last month, according to British expat newspaper The Olive Press.